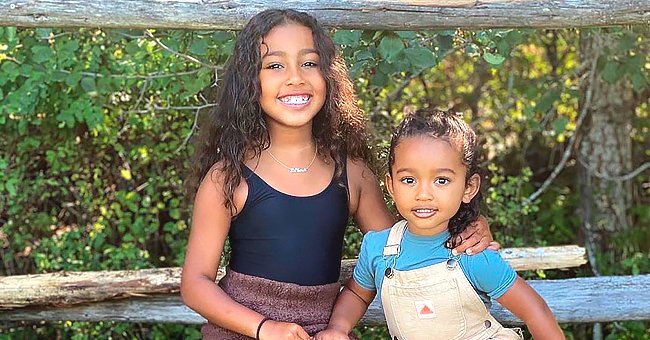 Instagram.com/kimkardashian
Kim Kardashian Shares a Photo Showing Her Daughters North and Chicago Fall down While Posing
Kim Kardashian's cute daughters, North and Chicago recently melted hearts when a photoshoot featuring them together went hilariously awry.
Recently, Kim Kardashian took to her Instagram page to post a montage of pictures featuring her daughters, North West, and Chicago West.
The first photo captured North with her arm around Chicago as they both balanced on a wooden rail and faced the camera with a smile.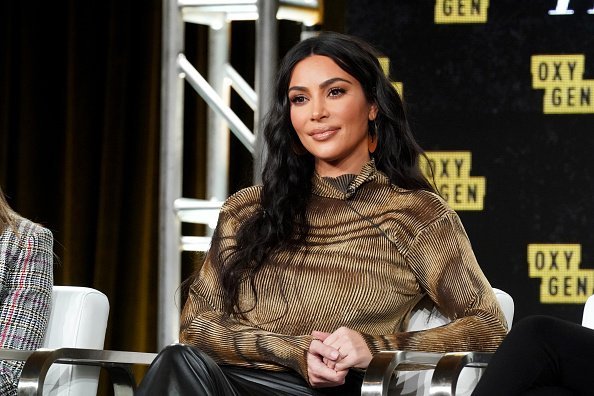 Kim Kardashian West speaking onstage during the 2020 Winter TCA Tour Day 12 at The Langham Huntington, Pasadena on January 18, 2020. | Photo: Getty Images
In the following shots, the adorable pair made goofy faces at each other. However, the last image was the most hilarious bringing the montage to a surprising end.
Both girls were caught on camera just as they lost balance and tumbled off the rail. Judging from the lighthearted caption that followed the post, it is clear the girls survived with no serious injuries. The caption read:
"My girls wanted to do a photoshoot together sitting up on this rail. Swipe to the right to see how it ended."
Kardashian and her superstar husband, Kanye West, have been through a rough patch lately. However, the pair have continued to spend time together while working on their marriage.
During the weekend, the famous reality TV star shared a series of pictures that included one which featured herself and her husband during a recent family outing.
There has been speculation that the bid comes amid the new cycle of his bipolar disorder.
The 43-year-old rapper could be seen posing beside his wife, her sister, Kourtney, and a family friend named Harry Hudson. Kardashian captioned the post with a simple surfing emoji, and her brother Rob commented with several blue heart emojis.
The photo comes just days after West shared a video of himself kissing Kardashian during what seemed to be a Sunday Service concert. He captioned the post:
"WE'RE STEPPING OUT ON FAITH."
The pair's union has seen difficult times this summer after West declared his intention to run for president in July. He launched a bid and revealed in-depth personal details concerning his family and marriage on the campaign trail and online.
There has been speculation that the bid comes amid the new cycle of his bipolar disorder. However, the famous rapper has shown no intention of backing down.
Although Kardashian doesn't seem happy about it, she has chosen to overlook it, making the kids her priority instead.
While their marriage may be troubled, Kardashian and West are on the same page regarding their kids. On West's birthday, Kris Jenner posted a photo of the couple with their daughters, North and Chicago.
The photo, which was taken in Wyoming, gave fans a chance to see the power couple act in their capacity as parents. It was shot during a break from the music video of West's hit song, "Closed on Sunday," in which the Kardashians made a cameo appearance.
Please fill in your e-mail so we can share with you our top stories!