Shantel Jackson Looks Gorgeous Posing in Mini Shorts with a Checkered Coat & Matching Purse
Rapper Nelly's girlfriend, Shantel Jackson, looked fabulous in a clip she shared on social media that featured her wearing mini shorts and showed off her long toned legs.
Having a sense of fashion and style is a fantastic talent that comes in handy at all times, and Shantel Jackson, Nelly's girlfriend, has a good hang of her fashion styles.
Jackson looked stunning in a recent clip she shared with her 1.5 million followers on Instagram that showed her dressed gorgeously while wearing stunning makeup.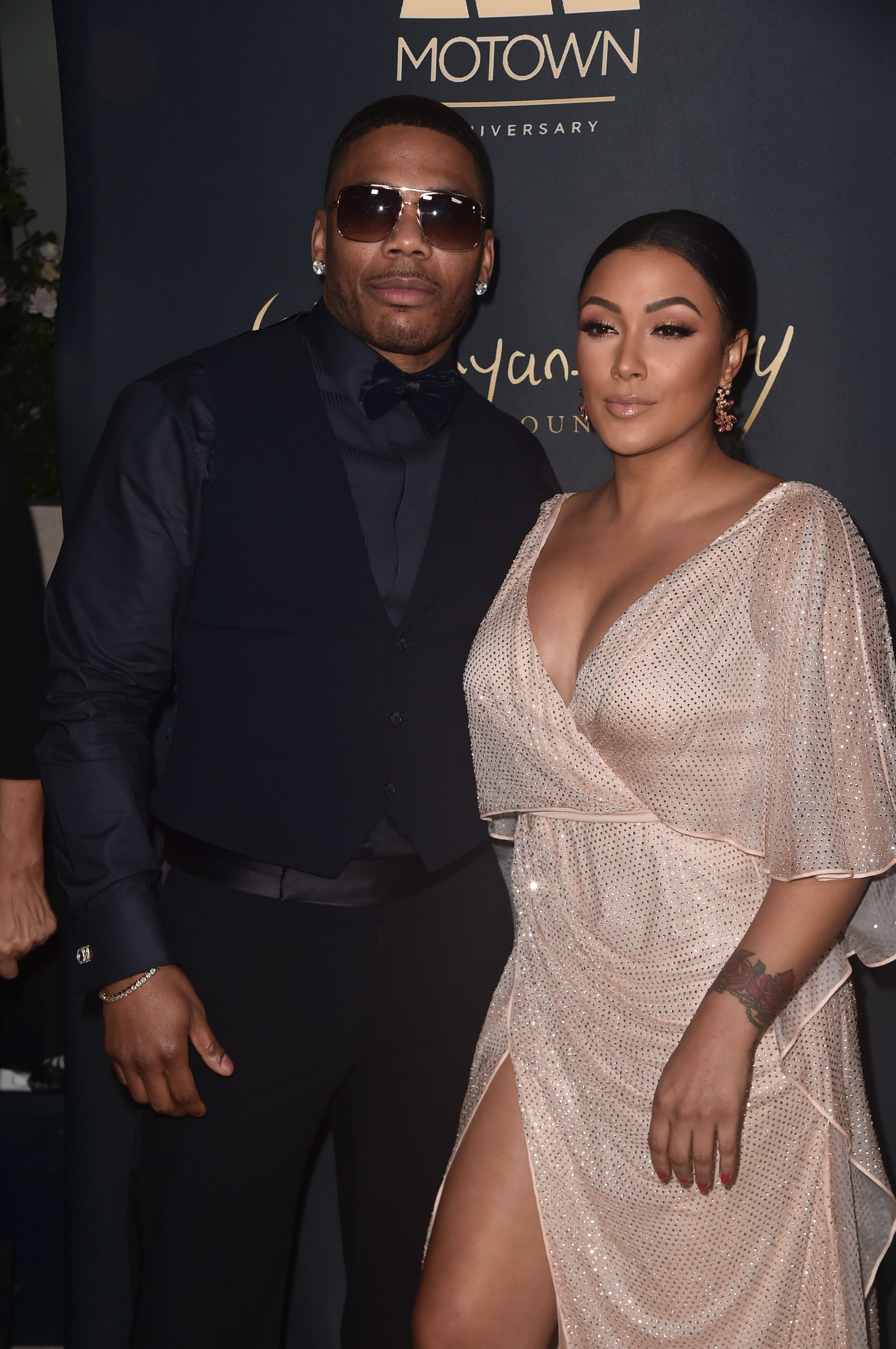 The clip showed Jackson walk towards the camera in blue denim mini shorts, a white top, a blue and white checkered kimono coat which she paired with a blue Balenciaga bag, and matching high blue suede boots.
Jackson's look was completed with a white wristwatch and bee-eyed sunglasses. Her long black hair, which added an overall boss look to what she wore, was left to flow down her face. Captioning the post, she wrote:
"Think I'm late for brunch ?."
The mini jean shorts and the blue boots showed off Jackson's perfect legs as the clear caramel skin on her long toned muscular legs were on display for all to see.
Fans and lovers of Jackson took to the comments section to compliment her on how great she looked, with most stating that she indeed understands what works for her when it comes to fashion.
Things between Nelly and Jackson have been great, but they have also battled their fair share of problems.
JACKSON AND NELLY'S RELATIONSHIP
Jackson and her longtime boyfriend, Nelly, have been dating for almost six years now, and although there have been questions on when they plan to get married, Nelly has intimated that when the time is right, he will make it public.
However, he revealed that Jackson was special to him, and she was someone he wanted to have in his life forever; mostly because they have been through similar life occurrences and understand each other perfectly.
When Jackson is not slaying her outfits, she is often working on improving her business or having fun by dressing up like Nelly and creating Tik Tok videos.
Things between Nelly and Jackson have been great, but they have also battled their fair share of problems and one was when Nelly was accused of sexual assault.
Through it all, Jackson supported Nelly and claimed the allegations were false as she was present when the alleged assaults were said to have taken place.