Shantel Jackson Flaunts Her Fit Figure in a Black Cropped Jacket & White Shorts in New Photos
Famous rapper Nelly's girlfriend, American movie star Shantel Jackson showed off her fit figure in a black cropped jacket and white mini shorts in new photos on her Instagram feed. 
In new posts on her Instagram feed, Shantel Jackson, American actress and girlfriend to famous rapper Cornell Iral Haynes Jr., popularly known as Nelly, showed off her perfect figure. 
The star also gave a decent view of her fashion sense as she combined her outfits stylishly. The photos were taken in a rocky summit and Jackson was seen posing proudly for the camera.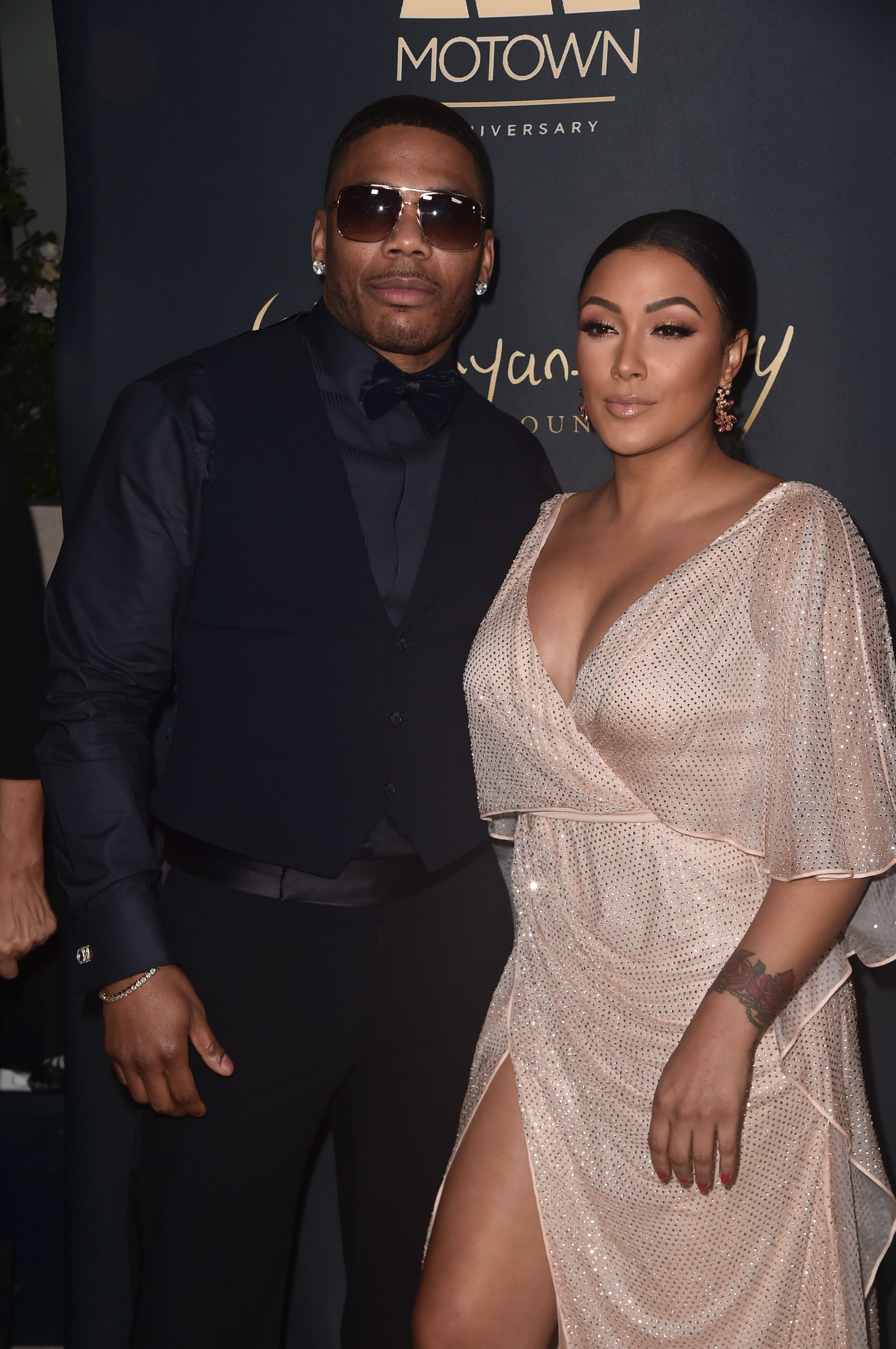 Showing off her perfect figure, she was dressed in a cropped leather jacket, a white crop top, and white mini shorts. She also sported black shin-high boots and a fedora hat to complete the look. 
Regally facing the sunset, the 36-year-old struck quite the pose, much to the excitement of her followers. Beneath one of the photos, she captioned:
"If you aren't going all the way, why go at all?"
Jackson is not only known for her impeccable beauty. The star was said to have modeled in the early years of her life and had also unsurprisingly gone into the beauty industry. 
Being a lover of beauty, she currently runs her own company called Fanci Goods which sells makeup tools, magnetic lashes, and many other accessories. She also owns an orthotics line and even a skincare line.
It was also reported that the 36-year-old was formerly married to famous boxer, Floyd Mayweather.
The businesswoman met Nelly in 2014 through a friend and though they are yet to tie the knot, the pair has been going strong ever since. However, there have been engagement rumors flying around over the years.
The speculations reportedly started after Jackson posted some loved-up photos of her and the rapper on Instagram. Giving her followers the wrong impression, the juicy stories of an engagement started circulating.
Nelly, however, immediately shot down the rumors with a photo on his Instagram feed. Beneath the picture, he explained that it was not yet time, but he also added that they were working on it. 
Jackson, on the other hand, gives the world the impression that she is ready to settle as she was said to have tried on a $200,000 ring on the reality TV show, "The Platinum Life" in 2017. 
It was also reported that the 36-year-old formerly dated famous boxer Floyd Mayweather who accused her of stealing money from him and illegally recording his telephone conversations after she sued him in 2014 for assault, battery, and invasion of privacy. 
Jackson nonetheless found love in the arms of rapper Nelly that same year. The pair first hit it off as friends but eventually turned lovers, and have remained inseparable ever since.