See How Nelly's Girlfriend Shantel Jackson Celebrated Her Birthday in New Snaps
Shantel Jackson went all out for her birthday celebration in refreshing social media posts that had her flaunting her flawless figure to admirers' delight.
Rapper Nelly's girlfriend, Shantel Jackson, is known for serving sizzling looks and her birthday posts were no exception. Jackson had her fans drooling as she brandished her curves on her Instagram timeline.
Her post came complete with a witty caption and a reminder for fans that it was her big day!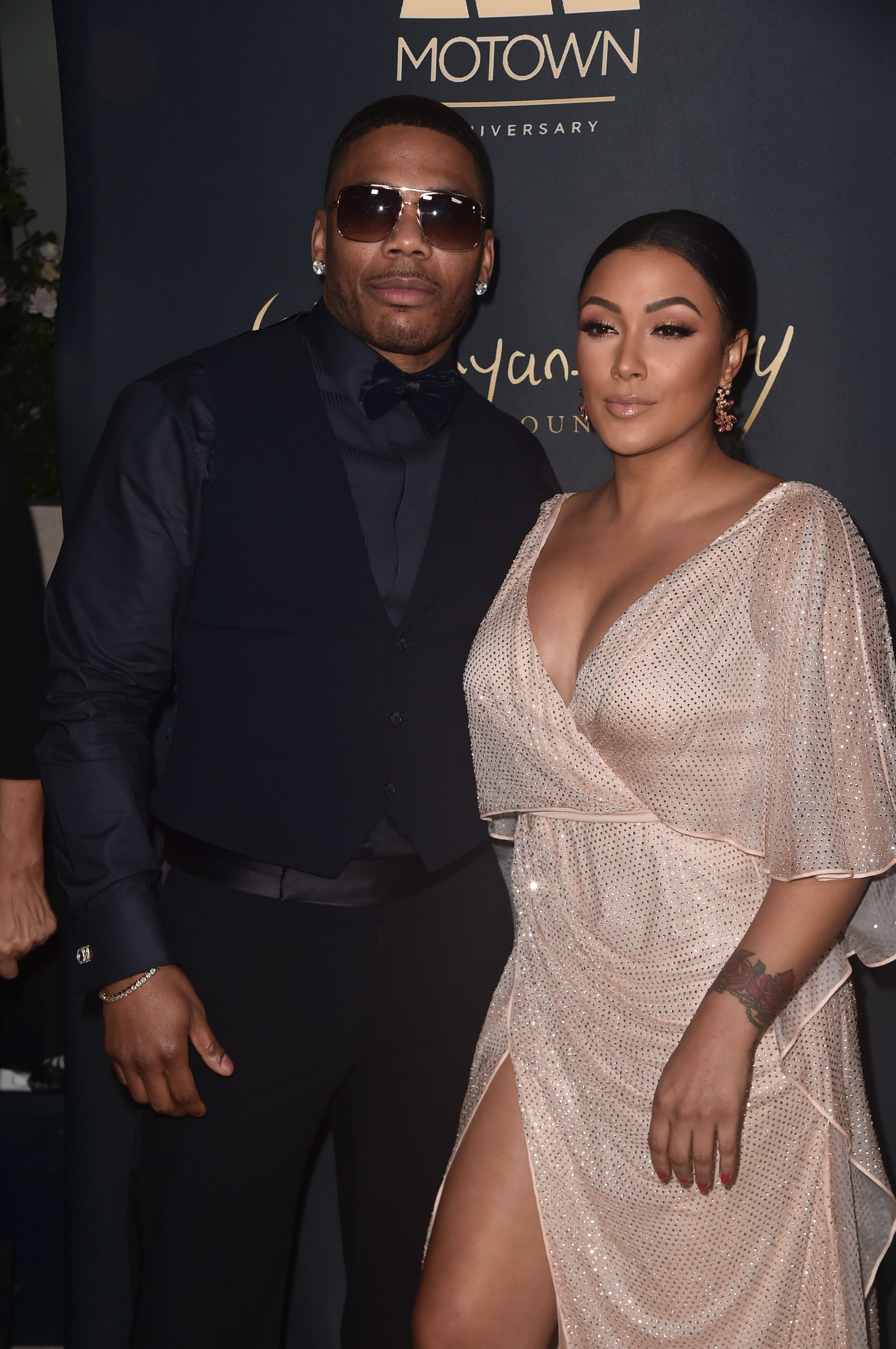 SHANTEL STUNS AT 35!
In one of her many posts, the birthday girl was filmed sauntering around a stone-edged pool surrounded by greenery. Jackson's curves were on display in a one-piece sky blue swimwear. Her ensemble was designed with yellow tassels on both sides. She called to fans:
"It's still my Bday! #leo #leogang."
Jackson's chic outfit was spiced up with a colorful pair of kicks while she styled her raven tresses in a high ponytail. Another of her posts showed her striking sultry poses while rocking a pair of shades. Behind her stood a lifesize prop of shiny balloons that spelled her name. 
FANS SHOWED THEIR LOVE
Jackson's followers were all over her as they took the time to celebrate her and show their love. Some Leo fans also showed approval for one of their own! One fan commented: "Happy Birthday, my Leo sister." 
The 35-year-old had fun lip-syncing and making facial expressions similar to Nelly's.
A second fan added, "She [is] a lion" and someone shared, "She found that light." Many admirers were excited about sharing the same zodiac sign with the celebrity as they put up love-struck emojis and sweet words. 
A RELIABLE LOVER
Nelly and Jackson have been an item for a while and fans once witnessed Jackson showing her undying support for the rapper. The duo made headlines after Jackson's actions showed that she had Nelly's back through thick and thin.
At the time, Nelly found himself in a sexual assault scandal after a woman claimed that he was sexually inappropriate with her. The  "Ride With Me" singer was arrested but his lawyer said that the allegation was fabricated. On Instagram, Jackson took the time to gush over her lover as she left fans stunned in a now-removed post.
SHANTEL IS IN AWE OF HER LOVER
Once on "The Platinum Life," Jackson, a Hollywood actress, stated how she wanted her love life with Nelly. She made it known that she wanted to get married and have kids with him.
Jackson's admiration for Nelly, an award-winning hip-hop star, extends to his music, and she attested to this in one of her Instagram posts. Her post was a video of herself dressed up as Nelly. 
In the video, Jackson recreated her lover's look from his 2002 hit track, "Dilemma." The 35-year-old had fun lip-syncing and making facial expressions similar to Nelly's.