Amber Rose Shows off a Fan's Arm Tattoo with Images of Her and Rihanna — See the Cool Portrait
Several fans have been known to go to pretty extra lengths to show their commitment to their favorite celebrities. Recently, model Amber Rose appreciated a fan who got a tattoo of her face on his arm.
Earlier this week, model and TV personality Amber Rose took to her Instagram page to appreciate a fan of hers who got a tattoo of her face. While the model's post showed a glimpse of the tattoo, the tattoo artist who drew it also showed it off. Needless to say, it looked fantastic.
It featured a shot of the model's face, complete with a pair of glasses and a chain as an accessory. It even showed Rose's recent face tattoo in what was an amazing effort at a lifelike rendition.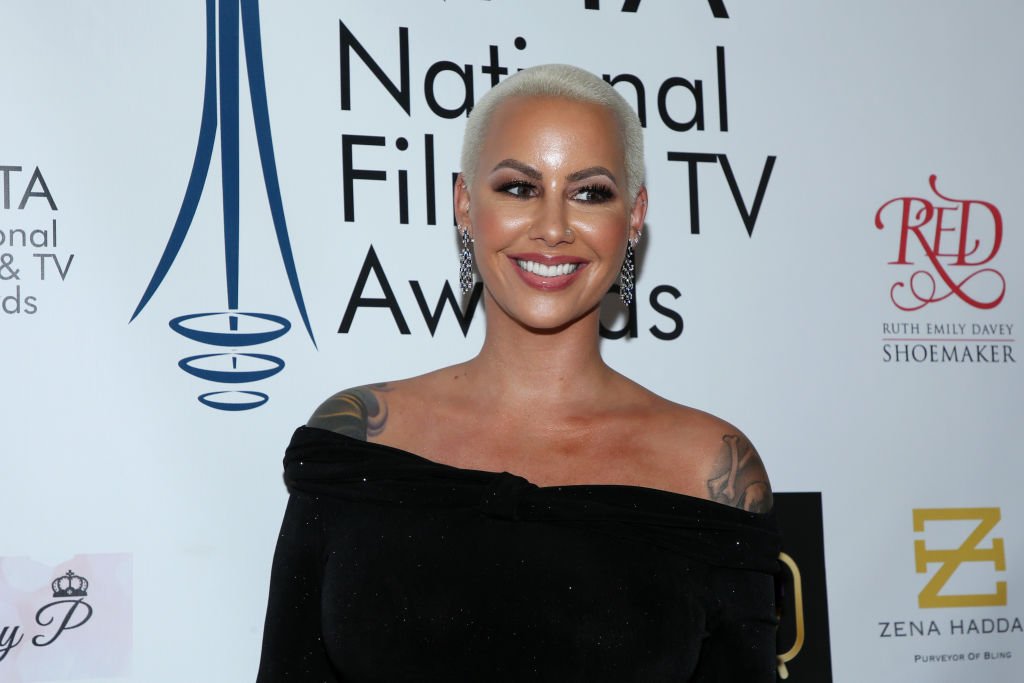 The fan's Rihanna tattoo was also pretty lifelike. It featured the singer's face with a nose ring that was pretty prominent. The singer has been known to wear a nose ring from time to time, so this fan gets maximum points for accuracy. 
However, Rose who seemed quite shocked by the lovely gesture from her fan showed that she was in awe by commenting "wow" on the tattoo picture she shared on her Instagram Story.
Rose herself is no stranger to tattoos and body ink. In February 2019, the model debuted a tattoo on her forehead, which featured her sons' names.
Per reports, the model's head tattoo reads, "Slash & Bash." They were tributes to her sons – Sebastian, who she shares with ex-boyfriend and rapper Wiz Khalifa, and Slash, who she shares with music executive Alexander Edwards.
It is unclear whether Rose and Edwards are still together. However, the pair had Slash just earlier this year, and they seemed to be happy with each other at the time. The forehead tattoo fit Rose pretty well, complementing the fact that she has chosen to go bald for years now.
Bryant's death made Rose reflect on life's fleeting nature so she decided to do whatever made her happy.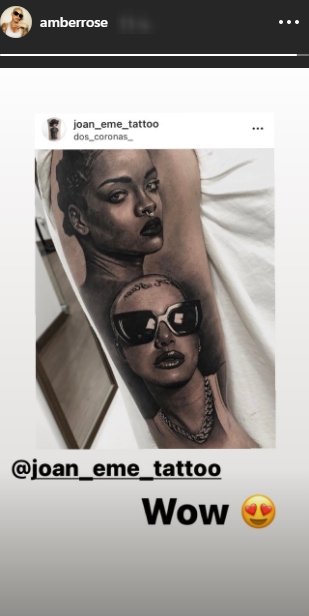 The "Slash & Bash" tattoo is actually pretty symbolic for Rose. Speaking on why she got it, the model explained earlier this year that it was more than a commemoration of her sons.
Per reports, Rose explained on a talk show that she got the face ink slightly because of late professional basketball player Kobe Bryant.
As Rose explained, Bryant's death in January made her realize that life was too short. She had always wanted to get the tattoo, but she always hesitated for one reason or the other.
Bryant's death made Rose reflect on life's fleeting nature so she decided to do whatever made her happy. Part of that was getting a tattoo of her sons on her forehead, apparently.
The model has also faced some backlash, with many claiming that she was too pretty for a face tattoo. Responding, Rose reminded everyone that it is her body, and she can do what she wants.
As for Rihanna, the Grammy-winning singer is also no stranger to tattoos. The singer's body is covered in ink, with many of them having their distinctive meanings.
The most prominent, of course, is a giant chest tattoo. While it is pretty old, the singer has continued to flaunt it every chance she gets.