Amber Rose Proudly Shares Cute Throwback Photos of Look-Alike Sons Sebastian & Slash Electric
American model and television personality Amber Rose gushed over her two sons, Sebastian and Slash Electric in cute throwback pictures of them that she shared on her Instagram page. 
Amber Rose took to her Instagram page to celebrate her sons Sebastian and Slash Electric as she marked National Son's Day sharing throwback pictures of them.
The first photo showed the siblings together, with the 7-year-old Sebastian carrying his baby brother who suckled from his feeding bottle. The second picture showed Sebastian as a baby strapped to his trolley and sucking his fingers.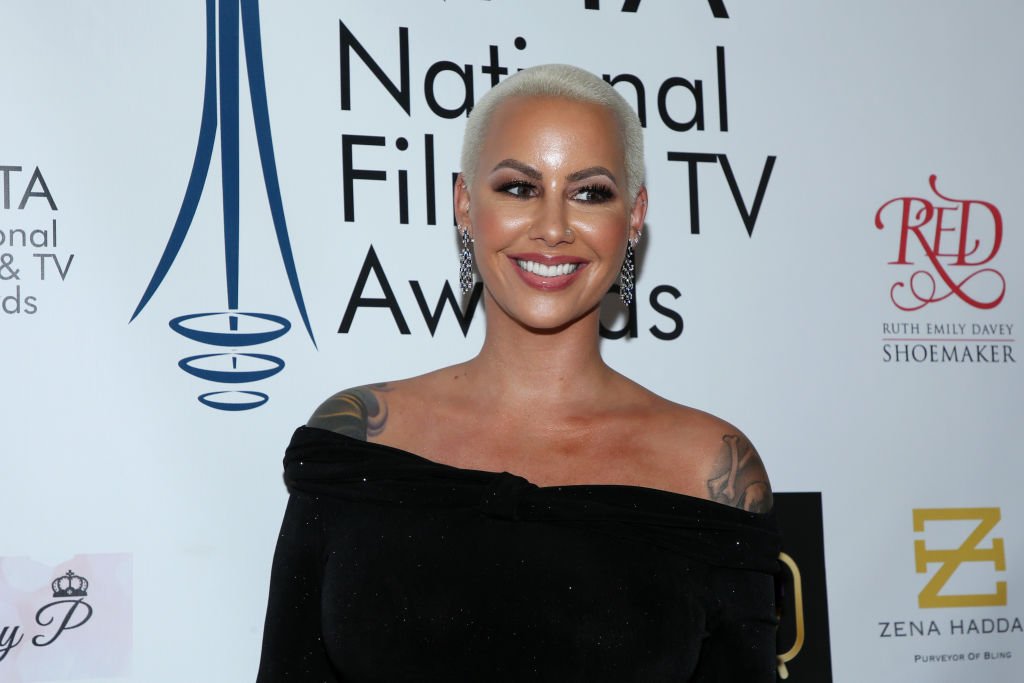 A third snap showed baby Slash strapped to his trolley and looking poised to cause some baby trouble. The next photo showed a younger Sebastian posing in a grey sleeveless jacket and jean shorts which he matched with white socks and grey-and-white sneakers. 
In the fifth snap, baby Slash smiled for the camera clad in a black NFL jersey and joggers, with his father, Alexander Edwards holding him from behind. In the caption to the post, Rose wrote: 
"My Babies are my life!!! #nationalsonsday #sebastiantaylorthomaz #slashelectric ?????."
The sixth snapshot showed Sebastian as a younger kid lying down and looking upwards as he smiled, while the seventh picture showed his baby brother also smiling clad in nothing but his diaper. 
Rose used the remainder of the pictures in her post to recall her pregnancies with her sons. The eighth photo showed her carrying an unborn Sebastian. She was wearing a yellow and black polka dot dress and caressing her baby bump. 
The last snap showed her walking the street in a black jacket and dark blue leggings while pregnant with Slash. 
Rose's sons are from different fathers. She shares the adorable Slash with current partner and music executive Edwards, while Sebastian is her son from her previous relationship with rapper Wiz Khalifa. 
Rose got some fans thinking she and Edwards had tied the knot.
The siblings are growing to be very fond of each other as fans have come to observe from some cute snaps of both of them shared on Rose's social media. 
Earlier in the year, Sebastian and Slash showed off their sibling love with the latter making adorable facial expressions as his brother carried him. 
In April, Rose warmed her fans' hearts once again when she shared a video of Slash laughing with Sebastian as the adorable brothers brought their sibling love to the fore. 
Following her divorce from Khalifa, Rose met Edwards in 2015, though they were not romantically linked until 2018. Since then, they have become inseparable. 
Rose got some fans thinking she and Edwards had tied the knot when she referred to him as her husband in her birthday shoutout to him on September 21. Following the post, some fans were left wondering if the lovebirds married secretly. 
However, some others said it was usual for girlfriends to refer to their boyfriends in that vein, noting it was not the first time Rose would do such.