Watch Amber Rose's Look-Alike Sons Sebastian and Slash in Adorable Videos Taken Years Apart
Star mom Amber Rose was in the mood for some show off as she gave fans a glimpse at how much her kids' resemble each other as toddlers.
TV star Amber Rose shared some enchanting videos of her kids, Sebastian and Slash, showing fans their striking resemblance. While both videos showed Amber's kids in strollers, Sebastian's video was a throwback of his toddler years.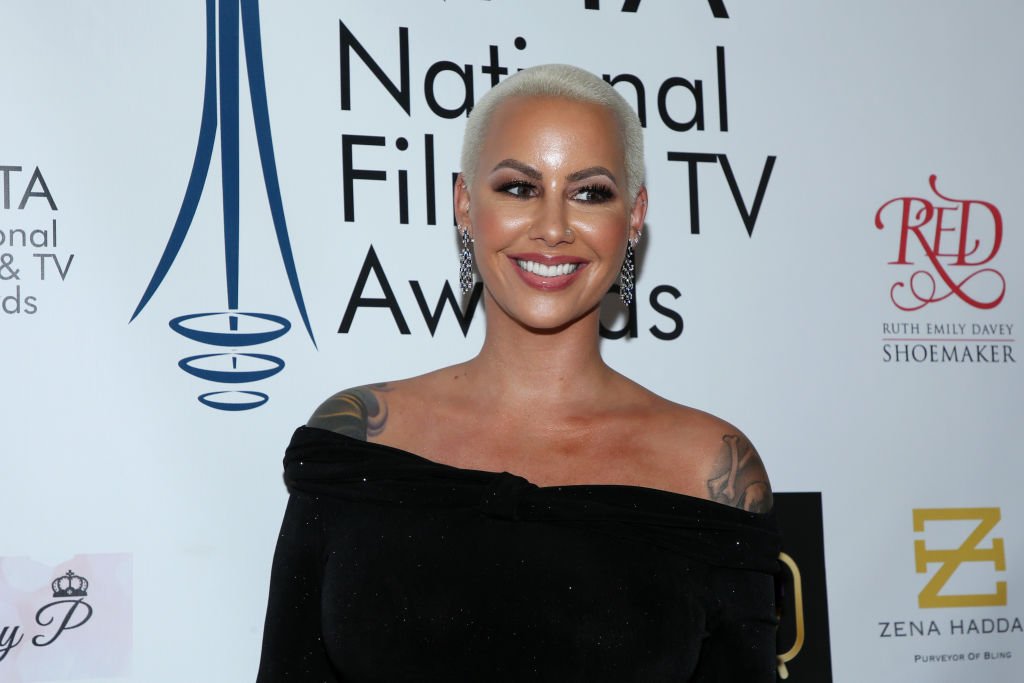 AMBER'S KIDS ARE A DELIGHT 
In the first video, little Slash was having a fun moment in his dinosaur print baby garb. The baby looked adorable as he splattered and made baby sounds. Rose had the replica of Slash's expression in the next slide.
This time, it was a video of Sebastian in an outdoor scenery making the same sounds as Slash. Rose captioned her post:
"Brothers… #slashelectric #sebastiantaylorthomaz."
Amber Rose's boys had fans drooling in the comments as they couldn't get enough of the duo. Many followers agreed that Sebastian and his little brother, Slash, could pass as twins.
Someone gushed: "This is one of the most gorgeous children I've seen…" another admired: "You birth the same babies TWICE."
AMBER GETS TROLLED
Amber Rose was recently in the news after some critics disapproved of her new tattoo. On Instagram, Amber Rose, whose real name is Amber Levonchuck, shared a candid shot of herself rocking a sporty two-piece outfit while giving off a sultry aura.
Alexander "AE" Edwards shared a heartwarming photo of himself and the then-newborn having a father-child moment.
On her forehead was a bold new ink written in italics. Amber Rose had tattooed her sons' names on her forehead. While Rose's caption showed that she was less concerned about public opinions, critics were surprised as they showed their dissatisfaction.
AMBER'S BODY IN MOTHERHOOD 
Over the years, Amber Rose has experienced body transformation due to childbirth. In 2018, she underwent boobs reduction surgery due to pain. Once speaking about it, Amber mentioned that she was scared about feeling insecure. 
She shared that after her first child's birth, her breasts, which were formerly 36H, got bigger and gave her back pains. Amber said she knew it was becoming a health problem, so she opted for reduction surgery.
SECOND-TIME MOM
Last year, Amber Rose and her partner, AE Edwards, welcomed their first child together. The baby boy, Slash Electric Alexander Edward, was introduced to fans in his dad's Instagram post.
Alexander "AE" Edwards shared a heartwarming photo of himself and the then-newborn having a father-child moment. AE's caption included the baby's moniker. Slash Electric is AE Edwards' first child and Amber Rose's second son. Rose's first child, Sebastian, is from her marriage to star rapper, Wiz Khalifa.