Check Out This Photo of Zoë Kravitz & Her Famous Mother Lisa Bonet — Do They Look like Twins?
Movies star Zoë Kravitz shared an appealing post on social media showing a sweet mother-daughter moment with her famous mom, Lisa Bonet, and the duo looked like twins.
"The Cosby Show" star Lisa Bonet and her daughter and fellow star, Zoë Kravitz, could pass for twins in a recent post shared by Kravitz which showed them enjoying some precious family time.
The shared photo looked like it was taken a while back as Bonet looked ever-youthful rocking her wild curls down her back, while the goofy-looking Kravitz rocked a similar glam.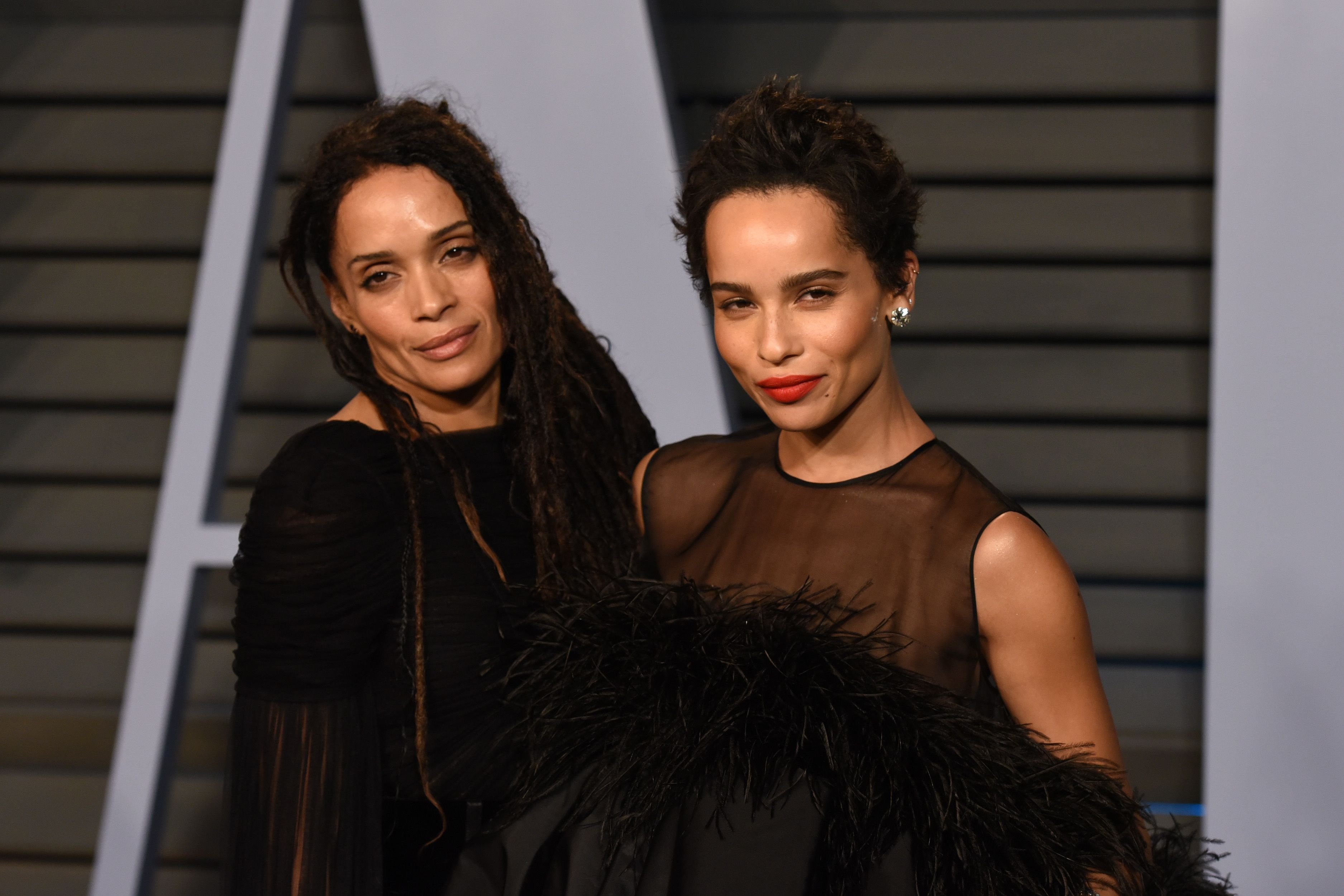 The lovely pair were photographed posing for the camera in what looked like their home. While Bonet presented a warm smile, Kravitz brandished a toothy grin. She captioned the post: 
"My pal."
With over a thousand comments, fans did not hold back their admiration, and they fawned over the duo and expressed pleasant surprises over their uncanny resemblance.  A lot of fans let Kravitz know that she and her mom were mom-daughter goals.
Another time [Kravitz and her mom] stole fans' attention was during the 2015 Instyle Awards.
Growing up, Kravitz drew much inspiration from her mom, who already established her place in Hollywood. It is safe to say that she also got her fashion sense from the Denise Huxtable actress.
During one of her throwback show-offs, the "Batman" star gave fans a look at how she and her mom made their fashion statement during a star-studded event. Known for her love for silky ensembles, Bonet and her mini-me turned heads in stylish silk.
Another time the famous duo stole fans' attention was during the 2015 Instyle Awards. On the occasion, the mother and daughter rocked similar bohemian braids and smokey makeup look. Their outfits, however, served as a contrast. 
Kravitz looked willowy in a racy white dress, she rocked drooping earrings and gold body adornments. Bonet opted for a black dress as she sported a black-and-white striped clutch purse. While showing off her arm tattoos, the star mom completed her glam with large hoops. 
The "Big Little Lies" actress is Bonet's first child, whom she had when she was 21. The celebrity mom shares parenthood with her ex-husband and fellow entertainer, Lenny Kravitz.
Her other kids, Lola and Nakoa-Wolf, are way younger than Kravitz. The "A Different World" star welcomed her younger kids with fellow star spouse, Jason Momoa. Once in an interview, the 53-year-old noted that becoming a mother helped her make better decisions.