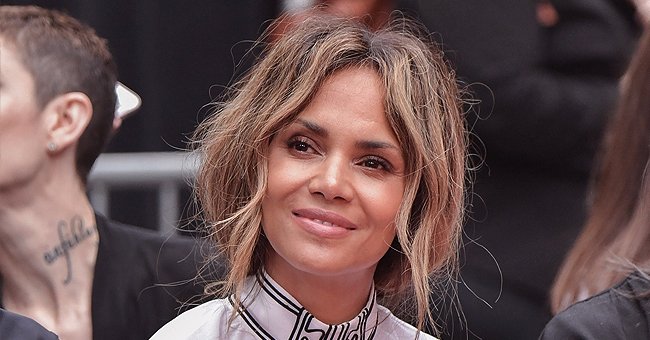 GettyImages
Halle Berry Draws Attention to Her Slim Waist as She Poses in a Black Top & Leggings (Photo)
Halle Berry recently took to social media with a new photo update that featured her posing in a gorgeous outfit that accentuated her slim waist.
Halle Berry stunned her fans on Instagram when she shared a gorgeous picture of herself posing in an all-black outfit, which comprised a sleeveless black top and matching leggings.
Berry's pose showed her standing barefoot on tiptoe with her body facing away from the camera and her face tilted backward to grace the camera with a small smile.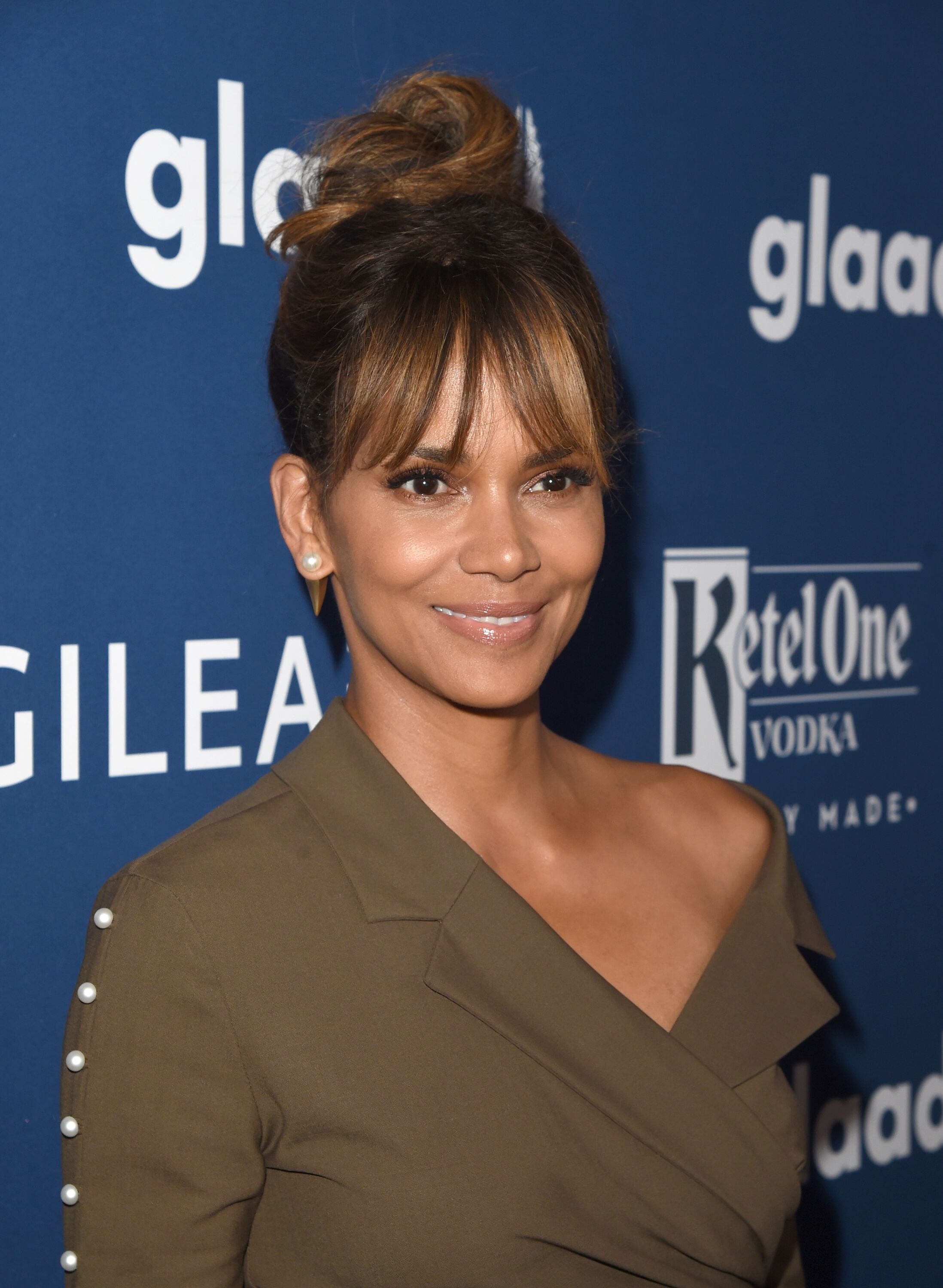 Halle Berry attends the 29th Annual GLAAD Media Awards at The Beverly Hilton Hotel on April 12, 2018. | Photo: Getty Images
The confident pose and gorgeous outfit drew attention to the famous actress's slim waist and youthful skin. In the caption that followed the post, Berry revealed that she would be partnering with Respin and the Sonia Nabeta Foundation for a virtual event on November 14.
The virtual event, which she hashtags, #WellnessWarriorthon, involves workouts, panels, and cooking segments, all based on living with diabetes in the present day. Berry added:
"Being diabetic myself, this cause is immensely personal to me, as your support will benefit children with type 1 diabetes in Africa and raise awareness for diabetes..."
Fans took to the comments section with compliments and praises for Berry. One fan who has an eight-year-old diagnosed with Type 1 diabetes thanked her for creating awareness for the illness.
Another fan was more concerned about the looks Berry was serving and asked if she was capable of taking a bad shot. Someone else echoed the sentiment and requested to know the secret recipe for maintaining her youthful body.
Berry also engages in intermittent fasting, often skipping breakfast and eating it together with lunch.
Berry is genuinely gorgeous, and her skin always seems to glow, so it is no wonder that her fans would want to know her secrets. Earlier in March, the beautiful actress shared one of her beauty secrets – an easy four-step skincare routine that proves skin care can be simple.
Fans had been waiting years for her to reveal this secret, so when she shared video footage of herself demonstrating her daily skincare routine, it caused quite a stir online.
The footage began with Berry giving her face a thorough washing with the Olga Lorencin Rehydrating Cleanser, which she rubbed into her skin with help from the Philips VisaPure Facial Cleansing Brush.
The "Extant" star followed it up with an exfoliating facial scrub; the product she reached for was the pocket-friendly Ole Henriksen Pore-Balance Facial Sauna Scrub.
After exfoliating, Berry went on to apply the SkinCeuticals Hydrating B5 Masque to restore moisture. She used the product on her face in a slapping motion, convinced it helps wake up her dead skin.
She left the mask on for 15 minutes before rinsing it off and applying an Olga Lorencin Lactic Acid Hydrating Serum layer as a moisturizer. That concluded the routine, and even though it looks too simple, it is very useful– just ask Berry.
Looking good is not just about skincare, though, and Berry knows this. She has a strict keto diet and is a regular at the gym. Berry also engages in intermittent fasting, often skipping breakfast and eating it together with lunch after her daily workout.
Her diet is filled with healthy food, and some of the meals she enjoys post-workout is a steak with a green salad side dish or shredded chicken and a green leafy salad. All these combined have kept Berry, 54, looking like a 30-year-old who will give any fitness expert a run for their money.
Please fill in your e-mail so we can share with you our top stories!