Glimpse at Veteran Canadian Football Player Dahrran Diedrick's Career & Battle with Lymphoma
Years ago, former professional Canadian football running back Dahrran Diedrick had his promising career cut short by a tumultuous battle with lymphoma.
Former professional Canadian football running back Dahrran Diedrick had a great run with his career over the years. In February, the former sportsman dedicated a post to his young son on Instagram and wrote:
"Like Father Like Son!"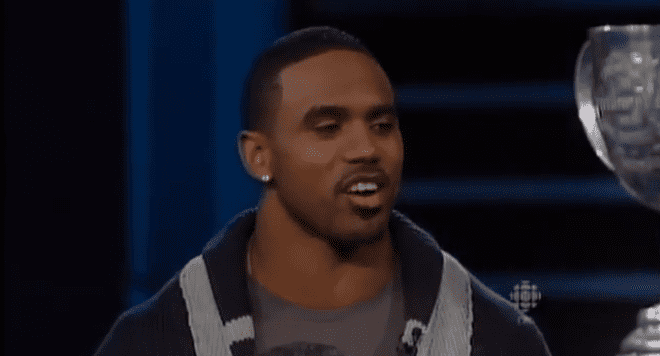 Accompanying the proud father's caption were two photos. The first showed his charming grown-up son all dressed up for the chilly weather.
In the next photo, Diedrick himself dressed to combat the chil as well, as he stood all tall and elegant while staring off into the distance.
The former football player's Instagram fans, who know how much he loves to dote on his family, fell in love with the photos of the father and son. 
Many gushed about the striking resemblance between Diedrick and his young son, marveling at how stylish they both looked. Diedrick must be a proud dad.
This put him out of the game for several years until 2017.
While Diedrick has done excellently well for himself and looks like it, his journey to success has not been all smooth sailing. With the great moments came the bad.
Diedrick's career kicked off in 2003 when he was signed by the San Diego Chargers as an undrafted free agent. This was shortly after the Edmonton Eskimos drafted him in the third round of the 2002 CFL Draft and had him as a player from 2005 till 2006.
For eight full seasons, the 41-year-old played with the Montreal Alouettes, the team with which he landed two Grey Cup championships in 2009 and 2010.
Afterward, the Hamilton Ticats reportedly acquired him from the Alouettes. As at the beginning of the 2014 season, things were looking great for Diedrick until tragedy struck and threatened his career.
Toward the end of the season, Diedrick's career came to a screeching halt when he was diagnosed with hepatosplenic lymphoma, a rare condition that required him to get several treatments and surgeries.
This put him out of the game for several years until 2017, when he recovered from his illness, and it seemed like he was finally in the all-clear. He was ready to pick up his life where he left off. 
Years later, with a good football career behind him and excellent health, Diedrick is living his best life.