Jamal Adams' Father Also Played in the NFL — inside the Seahawks Star's Family
NFL strong safety Jamal Adams, who played with the New York Jets for three seasons, probably wouldn't be the top player he is today if it wasn't for his dad.
Jamal was born to be a first-round draft pick, and he worked very hard for it. He started playing football when he was about three years old.
At that time, though, he was more focused on the world around him than on the sport. According to Jamal Adams' father, George Adams, the boy used to chase butterflies and look at airplanes while on the field.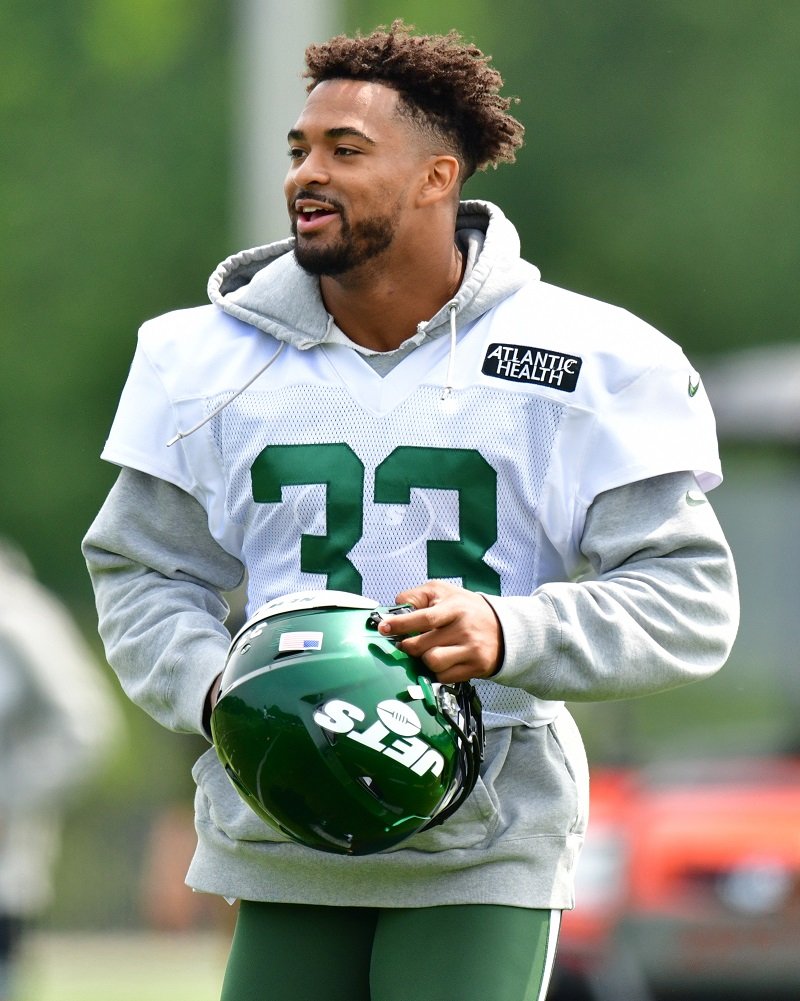 JAMAL ADAMS GETTING BETTER OVER THE YEARS
Jamal apparently fell in love with the sport as he grew older, and by the time he was eight years old, he was already a "fast and tenacious" player with a "flawless" tackling technique.
He earned his spots in high school and college teams (LSU) by wowing his coaches and pretty much everybody else, and finally, the New York Jets picked him in the first round (sixth overall) of the 2017 NFL Draft.
Although he is just entering his fourth season in the NFL, he is already considered one of the most dominant safeties in the game. It was Jamal Adams' dad who actually made him a safety.
As ESPN reported, George Adams was a first-round pick running back in 1985. At the time, he was a 225-pound man full of talent and expected to be one of the most important players in Bill Parcells' New York Giants.
Like father like son. Different team, same city! pic.twitter.com/5hUsA5G85Q

— Jamal Adams (@Prez) June 18, 2017
AN INJURY ENDED THE CAREER OF JAMAL ADAMS' DAD
Unfortunately, he chipped his pelvis in a training camp practice in the summer of 1986, only one year after he was drafted. From that point on, his life and career changed, as he needed two hip-replacement surgeries and, even today, walks with a limp.
Years went by, and Jamal, born in October 1995, was already excelling in football as a running back. However, George, who used to be the coach of Jamal's pee wee team, removed him from the running back position and placed him as a safety.
The retired NFL player pointed out that he didn't want his son to play "on that side of the ball," referring to the offensive team, because of his hip replacements. George said:
"I'm still in pain every day. You can see one of my legs is shorter than the other. I didn't want him to take licks; I wanted him to give the licks."
It is impossible to tell for sure how Jamal's career would have turned out if George had not switched him from running back to safety, but judging by Jamal's stats nowadays, it is fair to say that George made an excellent decision.
Throughout his career, Jamal Adams has been vocal about all the support he got from his parents, including Michelle, his mom. He once admitted that she was "all for it," supporting him during every game. She was also the disciplinarian at home who wouldn't let him go to practice if he didn't finish his homework.
[Jamal Adams] expressed his desire to be traded.
No matter how hard I try, no matter what I do, I would never be able to show you how much I appreciate everything you've done for me. You are my hero, you are my strength. I wish you a very Happy Birthday Mom! I love You! pic.twitter.com/ShFyp9f82F

— Jamal Adams (@Prez) October 10, 2018
JAMAL ADAMS TRADED TO THE SEAHAWKS
Jamal has also been paying homage to his father by wearing George's old number, 33. He did it in college and while playing for the Jets and is currently wearing it with his new team, the Seattle Seahawks.
The fact that Jamal was traded to the Seahawks might be surprising, especially for Jets fans, who saw one of their biggest stars walk away. According to Jetswire, it was all about financial disagreements.
Jamal wanted to sign a new contract before his fourth season with the Jets, and he considered that being a part of two Pro Bowls in three seasons and his importance in the team were enough to get a new deal.
However, the Jets didn't think of the situation in the same way and had no plans to give Jamal a new contract before the end of the 2020 season. The safety then expressed his desire to be traded, and the rest is history.
While some people might believe that Jamal Adams was selfish for putting himself before his team, it is crucial to consider that George's promising career was cut short due to injury (Alex Smith's career was also about to end after a compound fracture), so it was only natural for him to ensure his financial security.