Steph Curry's Wife Ayesha Stuns as She Poses in This All-Red Ensemble in a New Photo
Steph Curry's wife Ayesha Curry looked unforgettable in a recent post on her Instagram page. The beauty stunned in an all-red outfit and perfect model pose.
Ayesha Curry looked like she walked off the cover of a magazine in a new breathtaking shot. The TV personality wore an all-red ensemble which consisted of a long-sleeved tunic by Sherri McMullen over a pair of silky red pants.
Curry tied her braided hair back to reveal her beautiful round face. Her makeup was mostly subtle with a lightly tinted lip color.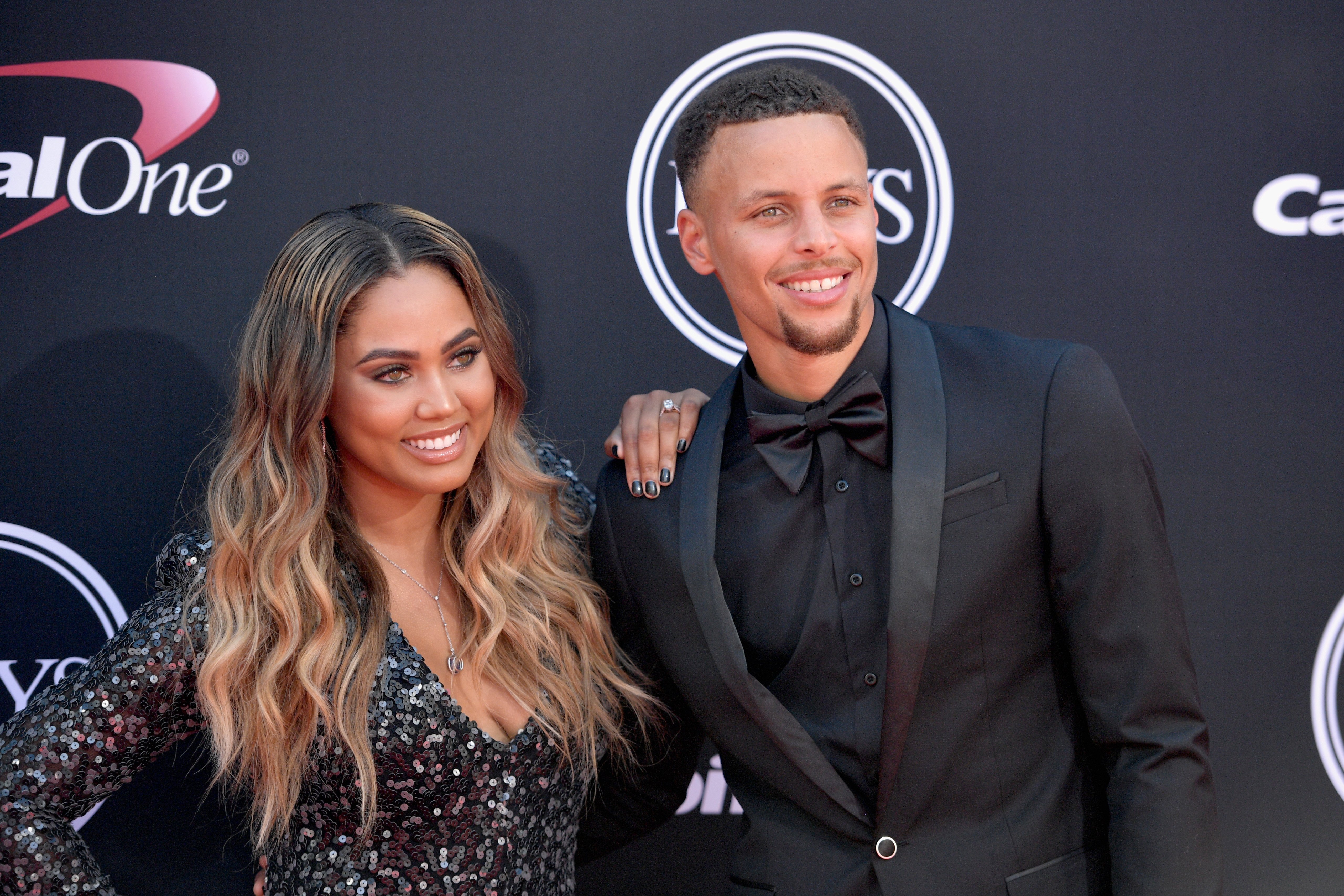 Curry brought out her fierce side for the photoshoot by the talented photographer, Micaiah Carter, who has done shoots for other young Hollywood celebs like actress Issa Rae and pop diva Normani.
In the photo, the cookbook author sat with one hand on her thigh and her head tilted back to flaunt her long neckline and slim figure, owing to her recent weight loss.
Curry also posted a video to her Sweet July page where she could be seen catching a bouquet of red flowers. The video was appropriately captioned:
"'Happiness is to hold flowers in both hands,'—Japanese Proverb. As this weekend comes to a close we hope that your days were filled with love and light. #selfcaresunday."
The star looked happy and peaceful as she flashed her sweet white smile and smelled the beautiful flowers.
Curry's fans and friends loved the look which is also featured in her magazine, Sweet July's holiday issue. They took to the comments section to show their appreciation with heart and flame emojis.
Actress Lizzy Mathis commented, "Love this pic of you! So regal!!" Singer Kelly Rowland also said she loved the look. Another fan said, "Look at Mrs. Curry man, so inspirational."
Curry, who recently slimmed down and lost 35 pounds has been the victim of internet trolls who plague Hollywood stars with questions and comments about weight gain or weight loss.
At times even her children have been the subject of criticism too, but the devoted mother doesn't tolerate any bad talk when it comes to her adorable kids and she is known for clapping back against any nasty comments.
Curry, 31, has three children with her NBA player husband Steph Curry, 32, and she is fully committed to both her role as a mother and an entrepreneur.
She told Refinery29 that although she sometimes feels outnumbered by her three kids, she is definitely a more relaxed parent now. She hopes to teach her children what she has learned about business from her experiences.