See Ayesha Curry Kissing Adorable Look-Alike Son Canon Jack in a Sweet Photo
Ayesha Curry, the proud mother of Canon Jack, shows off a charming mother-son moment on Instagram. The star shares photos of her cute son, who bears a strong resemblance to her.
Ayesha Curry showed followers a sneak peek into her lovely relationship with her son, Canon Jack, who is a chip off the old block. She wrote in her caption:
"Blessed mama. Canon Jack?"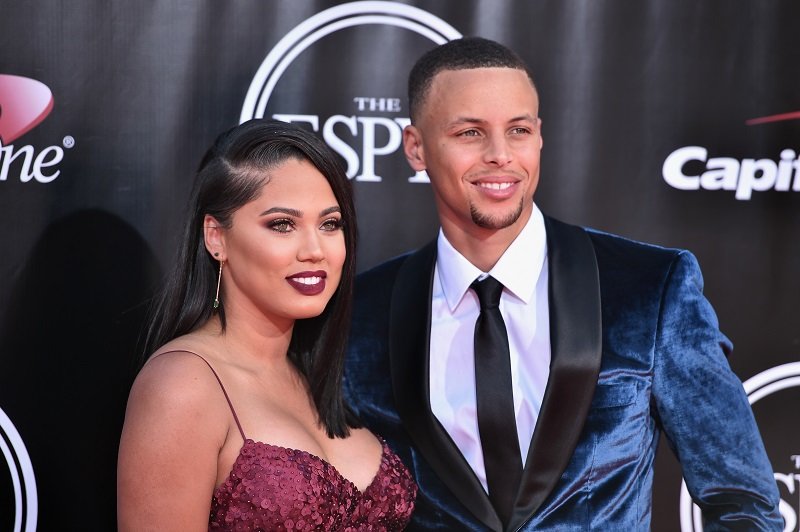 Curry's post had two lovely slides showing her son in the process of kissing her on the lips and then lovingly kissing her forehead. A touched fan said:
"Little boys are the sweetest to their mamas."
The first slide showed Mama Curry in a black jumpsuit, seated on the floor as she held young Canon. Her black hair was tied up in a ponytail as the young toddler held on to both sides of her face.
The second slide showed the duo in the same position. The little boy was dressed in animal-printed pajamas while his mother held onto his waist.
When [Stephen] isn't spending time with his kids, the basketball player is on a beautiful date with his wife, Ayesha.
AYESHA AND STEPHEN CURRY
Ayesha and Canon's father, Stephen Curry, knew each other since they were teenagers but didn't start dating until he started playing basketball at Davidson College in Charlotte.
The childhood sweethearts got married in 2011 and have been together ever since. The couple has three kids - 7-year-old Riley, 4-year-old Ryan and, 2- year-old Canon.
During an episode on "The Ellen DeGeneres Show," the host pulled up a photo of the Curry children and stated that Canon was huge for his age, to which the mother proudly replied that she birthed a Viking.
After young Canon's last birthday, the 31-year-old mother posted Canon's video in a stylish outfit, a gold chain, and some cool braids.
In the video, the NBA star's son was dressed as DC's The Flash. True to his character, the little boy was seen zooming in and out of sight as the video played.
Stephen is not only successful in his career, but he is also doing great as a father and husband. When he isn't spending time with his kids, the basketball player is on beautiful dates with his wife, Ayesha.