Ayesha Curry Shares 3 Kids with Stephen Curry — Glimpse into Her Motherhood
Ayesha Curry has been married to NBA star Stephen Curry for almost a decade. She once confessed that motherhood taught her how to manage her time in a better way.
Steph and Ayesha were college sweethearts before being husband and wife. The couple tied the knot on July 30, 2011, only two years after the Golden State Warriors drafted him.
[Ayesha] and Steph put themselves and their marriage before their children.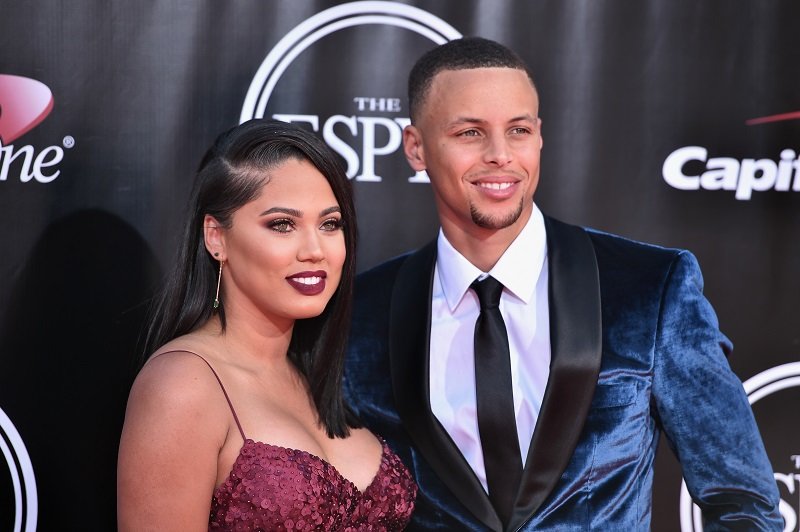 AYESHA AND STEPH CURRY'S KIDS
Their first daughter, Riley, was born in July 2012. Three years later, in July 2015, Ayesha gave birth to their second daughter, Ryan. Three years after that, in July 2018, their son, Canon, was born.
Although raising three children is definitely challenging, Ayesha Curry has proven that working moms can be as successful as any other person.
In fact, her career as a media personality started in 2012, shortly after Riley was born. Ayesha launched her blog, Little Lights of Mine, and a YouTube channel to upload some of the meals that she prepared and a few other activities that brought joy into her life.
As the years went by, her popularity increased. Nowadays, she is a successful and acclaimed entrepreneur, author, restauranteur, and TV personality.
AYESHA CURRY'S SUCCESSFUL BUSINESSES
One of her most recent and famous business is her lifestyle website called Homemade, where she shares everything from her recipes to her meal kits with her fans and followers.
According to Ayesha Curry, the website started just as a meal kit service. However, after she launched her cookware and bedding lines, she considered that making Homemade the spot where she could put everything in one place was the best thing to do.
During an interview with Motherly, she pointed out that people don't realize how many things they can do in a single day until they start having children. After confessing that motherhood taught her how to multitask, Steph Curry's wife said:
"I have three children, so I've had to grow four invisible arms. I've definitely learned efficiency through being a parent. It's helped me in my business tenfold."
THERE IS NO "BALANCE" IN AYESHA CURRY'S LIFE
However, things are not always easy for Ayesha, and she even believes that there is no such thing as "balance" between business and family.
The proud mother of three said that there are "peaks and valleys," explaining that she has wanted to quit several times, but then she just presses forward and keeps going. For her, letting the bad moments pass and staying aware of the bigger picture are parts of the process.
Ayesha also pointed out that, even though it took her a long time to realize, it is okay to get and accept help from other people. In her case, her sister, parents, and in-laws are always willing to help with her and Steph Curry's kids.
In an interview with Parents, the entrepreneur shared some recommendations based on her own parenting style, including that she and her husband make the rules but are not afraid to break them.
STEPH AND AYESHA CURRY'S PARENTING STYLE
She also admitted that parents need rules for dinner, as well. For her and Steph, no using their phones at the table has been the toughest one to follow, but it is definitely worth it as their children love talking about their days, singing songs, and telling jokes.
Another advice shared by Ayesha Curry is that kids should be welcomed into the kitchen. Based on her experience, her daughters would eat (or at least try) whatever they helped her prepare.
Apart from that, Ayesha once admitted that she and Steph put themselves and their marriage before their children. Making sure that they make time for date nights and each other has been very important in their relationship. She explained:
"Because when you become a parent, you want to put your kids first, and we do, but we do it second to our relationship."
She finally said that it was not like they were selfish. In fact, when her and Steph's relationship is good, their kids are happy and their family is good, as well.
Steph and Ayesha Curry are nothing short of role models: two successful individuals with a beautiful and loving family. Way to go!