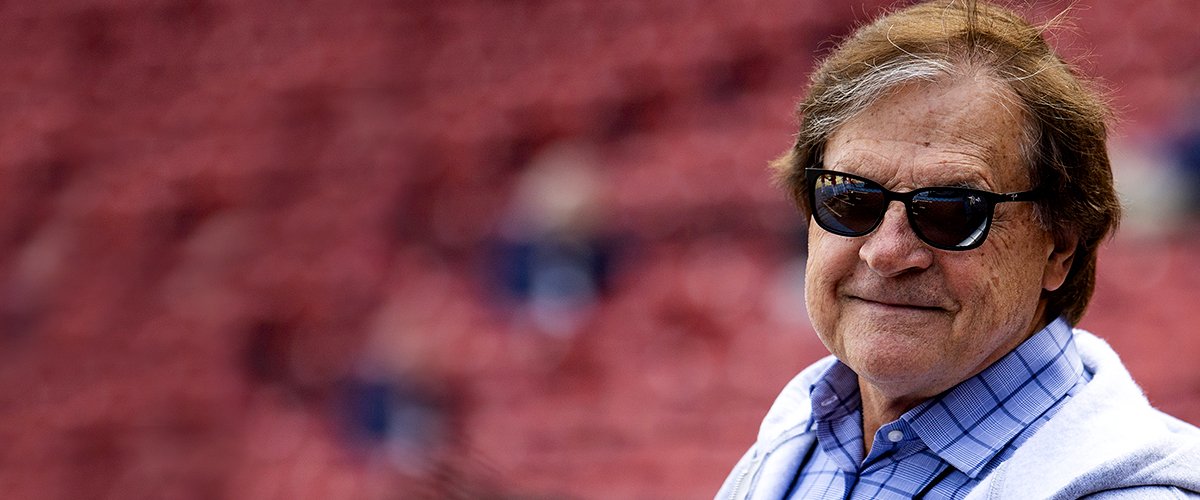 Getty Images
Tony La Russa Faced Controversies despite His Success as a Manager — inside His Life and Career
Despite the many controversies he faced both on and off the pitch, legendary baseball coach Tony La Russa has enjoyed a successful career in the MLB spanning more than three decades.
Tony La Russa made his debut in the MLB as a player for the Kansas City Athletics on May 10, 1963. He enjoyed a relatively successful career and spent five major league seasons playing for Kansas City/Oakland Athletics, Atlanta Braves, and Chicago Cubs.
La Russa eventually ended his injury-hit and underwhelming playing career in the minor leagues in 1977. Fortune may not have been on his side as a player, but things went widely different for La Russa as an MLB manager.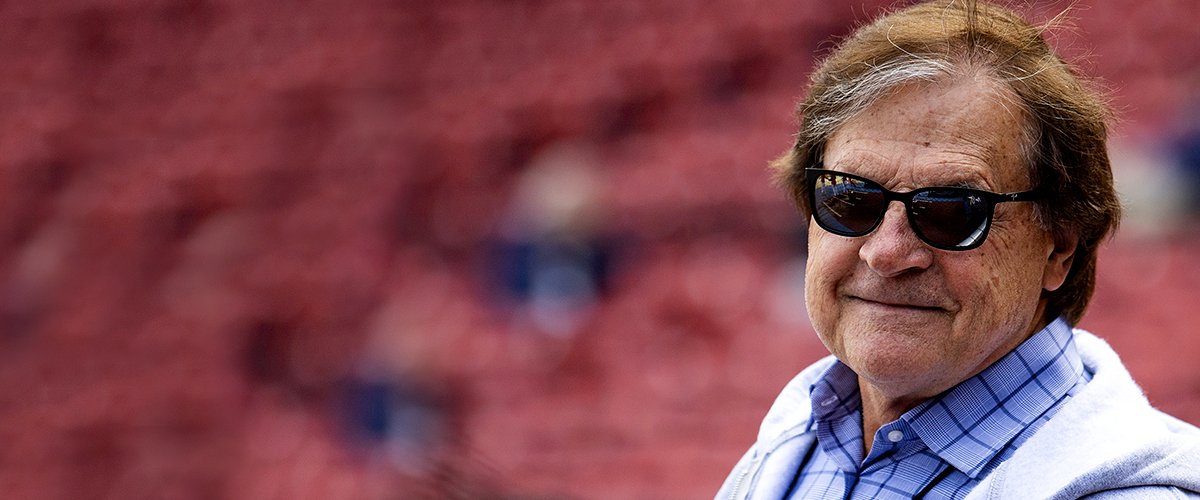 Vice President and Special Assistant to the President of Baseball Operation Tony La Russa of the Boston Red Sox on April 29, 2019 at Fenway Park in Boston | Photo: Getty Images
LA RUSSA'S MANAGERIAL CAREER
Tony La Russa's baseball career never really took off before it ended, but he was well-respected within the game. La Russa kicked off his managerial career after being appointed manager of the White Sox in the middle of the 1979 season.
Meanwhile, La Russa is now married to Elaine Cooker. The couple shares two daughters, Bianca Tai and Devon Kai, and currently reside in their Alamo, California home.
La Russa managed the White Sox until he was fired in the middle of the 1986 season. The Oakland Athletics immediately hired him, and he managed to guide them to three consecutive American League championships between 1988 and 1990. He also won the 1989 World Series title with the team.
After ending his stint with Oakland following the 1996 season, La Russa took charge of the St. Louis Cardinals and led them to three National League championships and two World Series titles in 2006 and 2011.
Following his 2011 World Series win, La Russa announced his retirement from the game at 67. Despite his retirement from coaching, La Russa continued to serve in different capacities within the baseball world.
Throughout his managerial career, La Russa posted impressive statistics, and today he is regarded as one of the greatest baseball field bosses of all time. Surprisingly, he made a stunning comeback to the bench when he was appointed the Chicago White Sox manager for the 2021 off-season.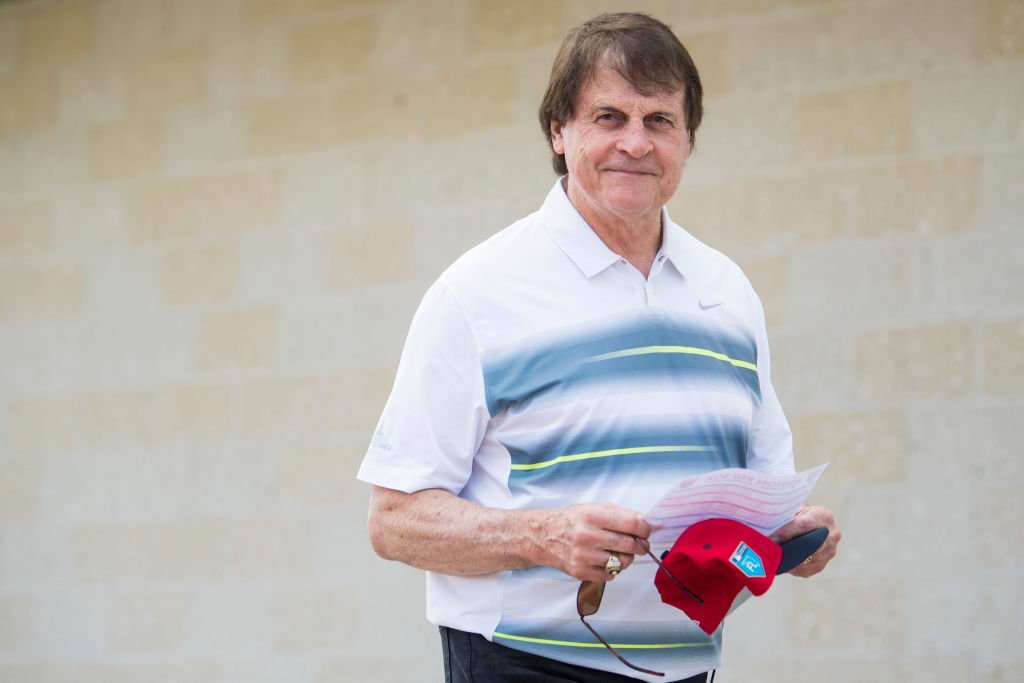 Tony La Russa of the Boston Red Sox on February 14, 2018 at Fenway South in Fort Myers | Photo: Getty Images
LA RUSSA'S CONTROVERSIAL LIFESTYLE
Without a doubt, La Russa ranks up there amongst some of the greatest managers in MLB history. However, what sets him apart from the likes of Connie Mack and John J. McGraw, is his controversial lifestyle.
La Russa remains one of the most exciting characters in baseball, and throughout his career, he regularly made the headlines not just for his success but several misdemeanors.
During his first stint as a manager, La Russa got the media's attention for several reasons, including outbursts aimed at reporters, taking swipes at opposing coaches, and even fans.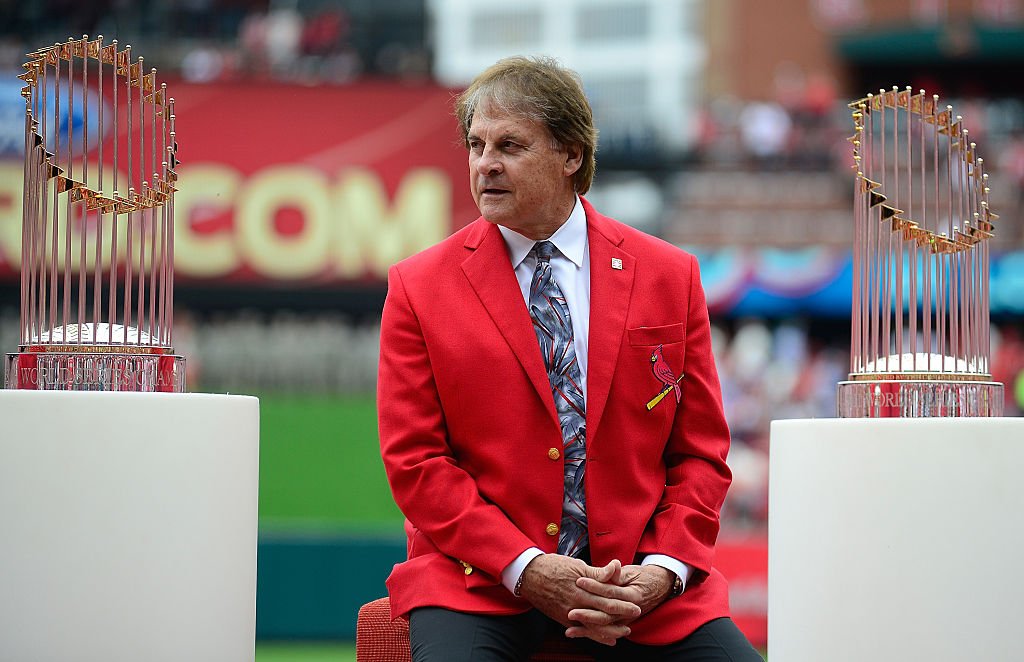 Tony La Russa during the opening day ceremony before a game against the Milwaukee Brewers at Busch Stadium on April 13, 2015 | Photo: Getty Images
More recently, he was name-dropped by ex-MLB Pitcher Jack McDowell amidst the growing scandal involving several teams using electronic equipment and replay rooms to steal signs from the opposition during MLB games.
In February, La Russa was arrested for driving under the influence. Several media reports claimed he was incoherent at the time of the arrest and told the arresting officer he was a Hall of Famer as he was ushered into the back of a cruiser.
Breath tests taken during the night of his arrest also showed that his blood alcohol concentration exceeded the legal limit of .08. It would be the second time La Russa would be arrested for drunk-driving after he pleaded guilty to misdemeanor DUI in 2007.
La Russa's personal life has not been spared from his controversial streak. The Chicago White Sox boss is estranged from his two older daughters, Andrea and Averie, from his previous marriage to Lizette Sarcone.
The former couple divorced in 1973, and Sarcone was awarded full custody of their daughters. In 1995, Andrea and Averie sued La Russa for $16 million and claimed they had suffered humiliation due to their father neglecting his responsibility to them over the years.
La Russa's daughters from his first marriage are all grown now. Andrea settled for a career in sales while Averie is a journalist. Not much has been heard about his daughters since their lawsuit against him.
Meanwhile, La Russa is now married to Elaine Cooker. The couple shares two daughters, Bianca Tai and Devon Kai, and currently reside in their Alamo, California home.
Tony La Russa has undoubtedly earned his place amongst the greatest in the history of the MLB. His recent comeback was greeted with some apprehension, but his ardent fans believe he still got it in him.
Please fill in your e-mail so we can share with you our top stories!