'House of Payne' Star Demetria McKinney Stuns Fans with Ageless Beauty — See Her Now & Then
"House of Payne" star Demetria McKinney left netizens scratching their heads in wonder after the show's broadcast network BET shared before and after photos of her looking ageless.
Demetria McKinney, the "House of Payne" star who played Janine Payne in the series, has not aged a bit after all these years. The ageless factor was brought to her fans' attention by the show's network BET when they shared a now and then picture of her. 
Taking to Instagram, BET compared McKinney's transformation from then and now. In the "then" photo, the actress looked gorgeous with a red top and tied hair. But it was the "now" photo that left many jaws dropping.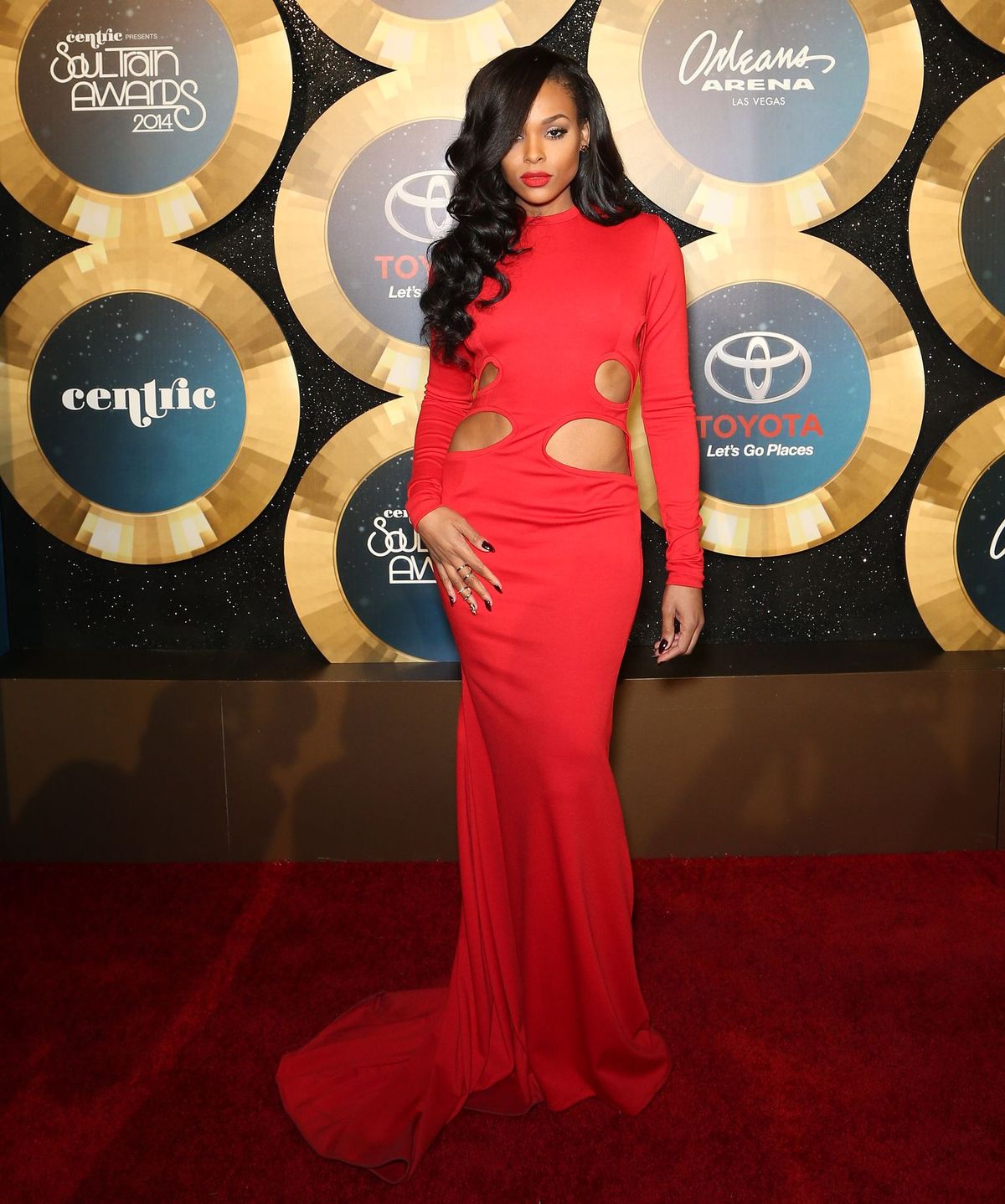 AS FLAWLESS AS ALWAYS
McKinney looked flawless in a basic blue high neck top. Her thick mane was tied into a bun and as always, her smile was infectious. Judging by the photo, the actress has forgotten how to age!
Her fans took to the comment section to share how excited they were to watch the new episode of "House of Payne." Meanwhile, many curious netizens were wondering how McKinney has managed to keep the signs of aging at bay. 
BLACK DON'T CRACK
"Black don't crack," wrote an excited fan who was happy to see the actress. Others gushed about her ageless beauty and called her a gifted actress and a talented singer. One would never be able to tell that she is 42 years old!
When she is not acting or making music, McKinney loves to spend time with her family and is a doting mother to her only son.

DEMETRIA'S CAREER
McKinney's role in "House of Payne" has been the highlight of her acting career. Born in New Mexico on August 27, 1979, McKinney is also known for her parts in "The Rickey Smiley Show," "Saints & Sinners," and "Superstition."
Although she attended Okaloosa Walton Community College to study theater, she never finished her studies because acting opportunities came knocking at her door. "House of Payne" creator Tyler Perry discovered her when she was acting in a play called "The Woman I Am Today."
And just like that, her career kickstarted. McKinney has also worked in Perry's stage plays "Meet the Browns," "What's Done in The Dark," "Why Did I Get Married?" and "Madea's Family Christmas."
As many of her fans know, McKinney is a gifted musician, too. In 2017, she released her debut album titled "Officially Yours." Her single "Easy" made it to the top 5 on the Billboard chart. 
PERSONAL LIFE
When she is not acting or making music, McKinney loves to spend time with her family and is a doting mother to her only son. She loves to travel and produce art whenever she finds the time. 
The actress spends a lot of time working on women empowerment projects that especially concern young African-American women in her community. Also, she is pretty passionate about cancer research.