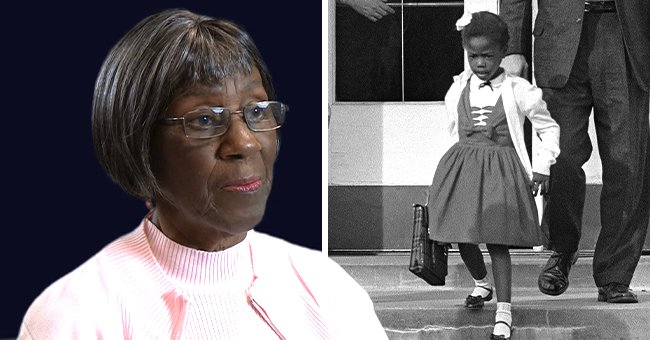 YouTube/Spring Branch ISD Twitter/ajplus
Lucille Bridges, Who Enrolled Daughter Ruby as the 1st Black Student at All-White School, Dies

Lucille Bridges unwittingly turned her daughter Ruby into an icon of the Civil Rights Movement with her tenacity and will for change. Sadly, she passed at the age of 86.
Ruby Bridges became the first black student in an all-white New Orleans school after racial segregation ended in schools in the 1960s. The laws changed, but at the time, people's opinions stayed very much the same, and despite the racism faced, Lucille walked Ruby too and from school every single day.
Lucille's determination drew attention, and before long, Ruby became an iconic figure in Civil Rights circles. In tribute to a beloved mother of the Civil Rights Movement, Ruby paid a touching tribute to her mother.
'THE PROBLEM WE ALL LIVE WITH'
In 1954, the Brown vs. the Board of Education of Topeka, Kansas, decision ended racial segregation in schools, and it is the same year Lucille gave birth to Ruby in Tylertown, Mississippi.
"Today, our country lost a hero. Brave, progressive, a champion for change. She helped alter the course of so many lives by setting me out on my path as a six-year-old little girl. Our nation lost a Mother of the Civil Rights Movement today. And I lost my mom. I love you and am grateful for you," Ruby wrote.
Norman Rockwell eternalized Ruby in his famous painting, "The Problem We All Live With," as it depicts a six-year-old Ruby wearing a white dress while carrying a ruler and notebooks, surrounded by big US Marshalls.
She saw the step as one towards an opportunity for all people of color.
A STEADFAST STEP TOWARDS CHANGE
Ruby, 66, previously credited her mother for her iconic status in the Civil Rights Movement. Lucille didn't get the opportunity at an education, and she wanted Ruby to have one.
So despite the hesitation from Ruby's father, Abon Bridges, Lucille sent her daughter to the William Frantz Elementary School in 1960, and she wasn't going to let anything stand in her way.
Lucille felt that it was the right thing to do, and she stood by it no matter how many racial slurs came their way. She saw the step as one towards an opportunity for all people of color, and she kept going even though federal marshals had to stay close for their safety.
Even so, from the perspective of a six-year-old girl, Ruby had no idea what the fuss was actually about. Convinced she got "caught up in the middle of a Mardi Gras parade," Ruby only became aware of the significance of her actions later on in life.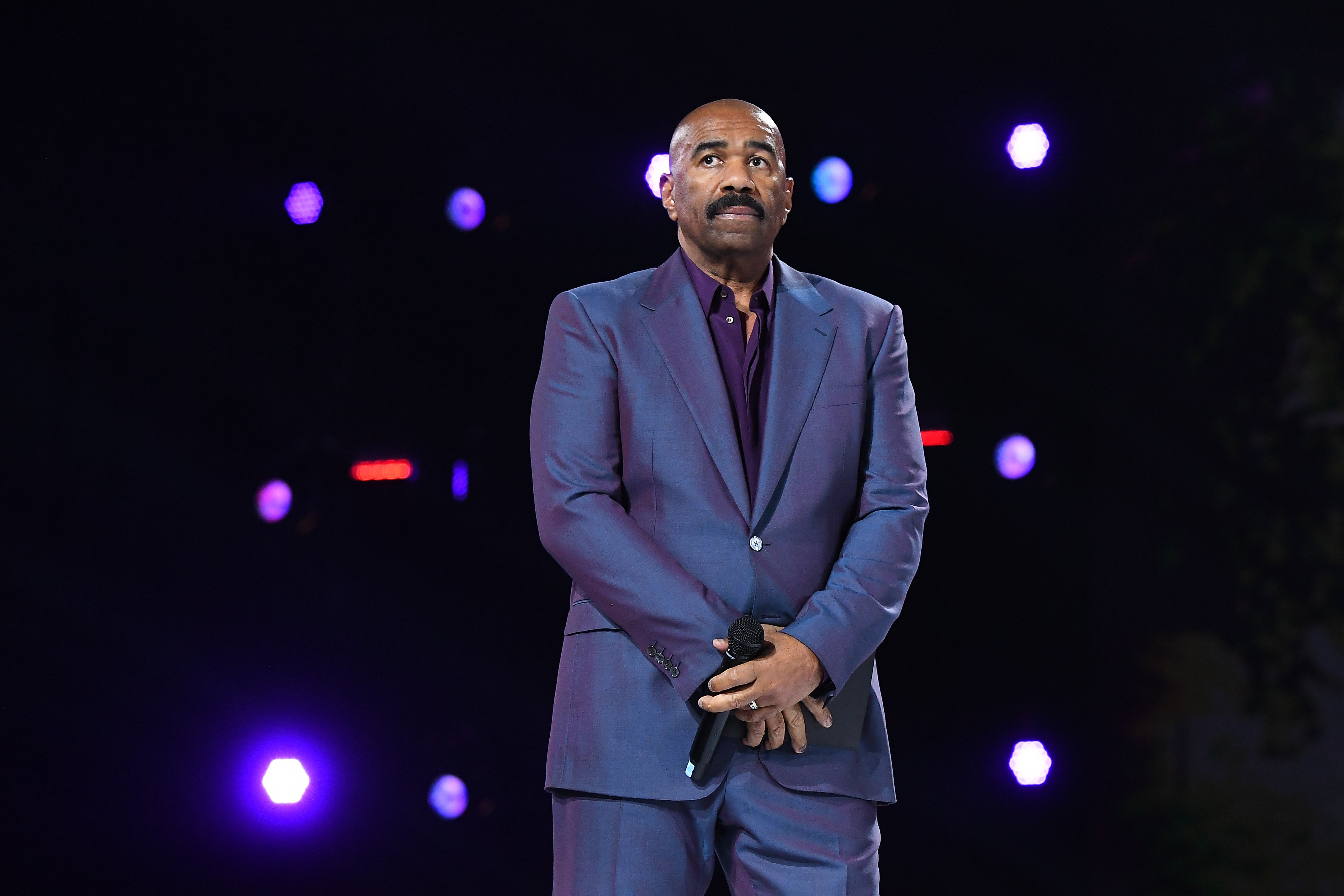 Steve Harvey onstage during the Beloved Benefit on March 21, 2019, in Atlanta, Georgia. | Source: Getty Images.
THE LOSS OF ANOTHER ICON
Relatedly, another iconic figure in civil rights passed away earlier this year. The Georgian civil rights activist and lawmaker, John Lewis, suffered from pancreatic cancer and died in July. In honor of his legacy, Steve Harvey paid tribute to Lewis on social media.
Mourning the loss, Harvey posted a picture of them together on stage, alongside which he noted how Lewis spent his life dedicated to equality and justice with his "incredible" spirit.
Please fill in your e-mail so we can share with you our top stories!