Adrienne Bailon & Israel Houghton Reflect on Wedding Day as They Celebrate 4th Anniversary
"The Real" co-host Adrienne Bailon and her husband Israel Houghton celebrated their fourth wedding anniversary in grand style by posting sweet messages to each other on Instagram. 
Love is in the air in the lives of sweet couple Adrienne Bailon and Israel Houghton, who celebrated their fourth wedding anniversary on Wednesday. 
To celebrate their special day, the sweet couple took to their Instagram pages to post lovely tributes to each other. In her post, Bailon shared a video montage showing them dancing on their wedding day.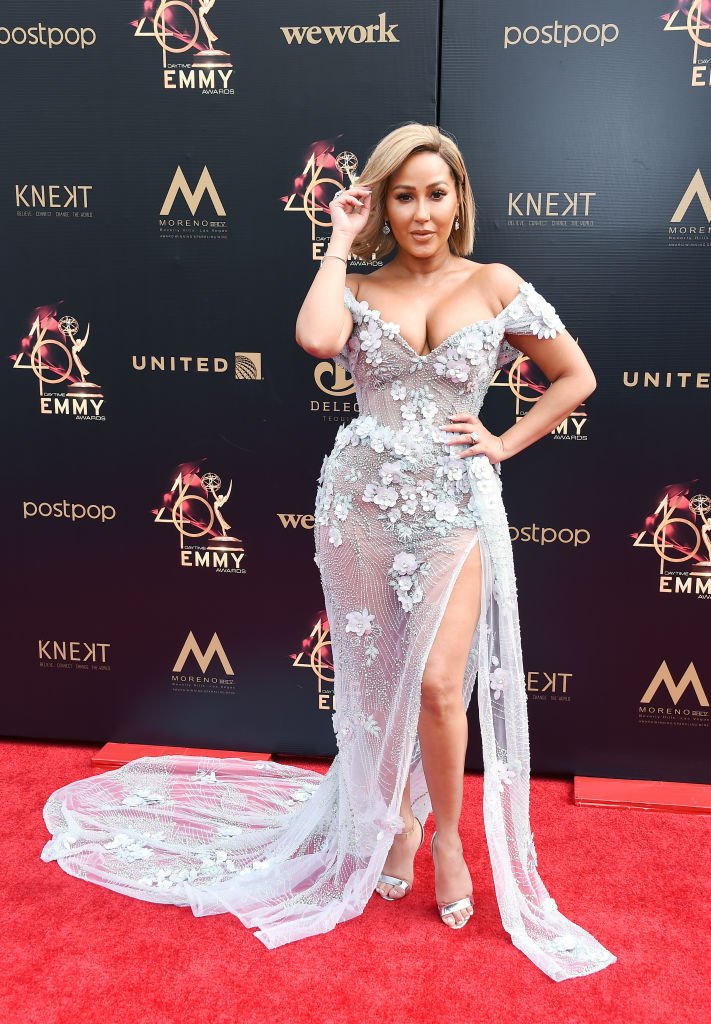 The cute video also showed them reading their wedding vows to each other as well as some sweet moments they shared. In the caption to the post, Bailon wondered how time had gone so quickly.
She appreciated God for the gift of her husband, describing Houghton as her soulmate, purpose partner, lover, and best friend. Bailon also said the last four years had been the happiest of her life before adding: 
"Being loved by you gives me wings. Cheers to FOREVER & EVER... I love you with all of me. Besos Xx."
Bailon also revealed she and Houghton watched their wedding video together and that she cried. She added that she meant every word in her vows and still means it now. 
In his post, Houghton shared three pictures from the wedding that showed them posing with the famous Eiffel Tower right behind them. 
The relationship's initial stage was not without controversy as rumors swirled that Houghton was still married to his ex-wife, Meleasa...
In his caption, the proud husband also expressed disbelief that four years had gone by. He narrated how he woke up on his wedding morning, preparing to get married to his best friend. 
The Christian musician said he and Bailon have been having fun, adding that no one moves his heart more than she does. Celebrating his wife, he said had no idea the kind of chemistry, love, happiness, and likeness they share was ever possible, adding: 
"I LIKE YOU Adrienne. I like you so much. And every single day just gets better and better, sweeter and sweeter, gooder and gooder [sic] Lol..."
Bailon and Houghton started dating in 2016. Their relationship began a few months after the television personality broke off her engagement to her former boyfriend Lenny Santiago. 
The relationship's initial stage was not without controversy as rumors swirled that Houghton was still married to his ex-wife, Meleasa, with whom he shares four children. 
Those rumors forced Bailon to confront Houghton and also do some background investigation on him, after which she found out the rumors were false. They eventually got married on November 11, 2016. 
Although the couple is yet to have children of their own, which has generated some talk in the past, their love is exemplary, and their fans will be wishing them more love and happiness as they continue to grow as one.