Fans Gush over a Stunning Pic of Ciara Dressed in a Silk Shirt with Cool Nude Makeup
Ciara's fans and followers could not get enough of the singer's look after she shared a photo of herself effortlessly pulling off nude makeup and donning a gorgeous silk shirt.
"Level Up" singer Ciara shared a new photo on her Instagram, and fans could not stop gushing over how beautiful she looked. The picture saw Ciara donning a silk shirt highlighting her cleavage.
The mother-of-three accessorized with a gold necklace and matching pendant. She opted for a long wavy hairstyle and topped off her outfit with subtle makeup consisting of nude lipstick and eyeshadow.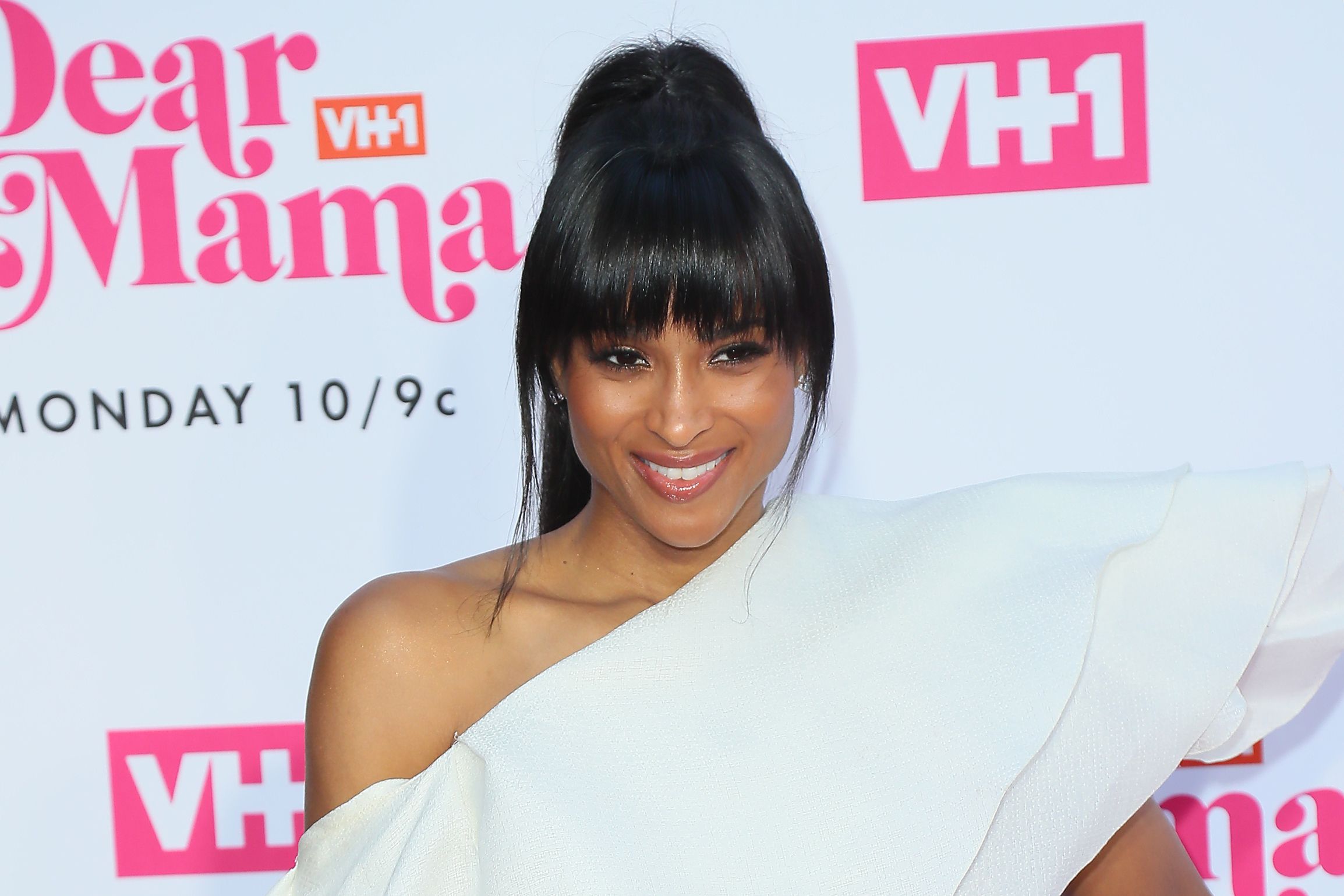 Though she did not include a caption, fans and followers flooded the comments section with sweet compliments. A user described Ciara as a pretty lady, while another commented that the picture was gorgeous. A thrilled fan also said she looked beautiful, with another saying the image was a sweet selfie. One user wrote:
"The beautiful Mrs. C"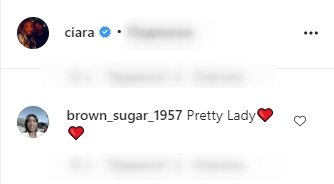 Ciara's recent picture is not the first time she has fascinated fans with her beauty and impeccable fashion style in recent months. Last month, she dazzled fans for Halloween when she dressed up as Cardi B and made her six-year-old son Future dress as Cardi's husband, Offset.
She was 35 pounds away from her weight loss goal.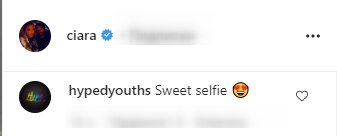 Ciara recreated Cardi's "Invasion of Privacy" album cover, which saw her wearing a black and white latex dress accompanied with a wavy yellow wig as she perfected her pose.
A few days before Halloween, Ciara shared a photo of herself donning a green knee-length coat, flaunting her gorgeous cleavage under the jacket. Though the photo was undeniably gorgeous, Ciara's impressive postpartum weight loss did not go unnoticed by many.
The singer welcomed her third child, Win Harrison, in July, and it appears she has been spending a lot of time in the gym. Last month, she reportedly revealed that she was 35 pounds away from her weight loss goal, only three months after giving birth to Win.
When Ciara is not showing off her fashion style and fitness journey, she enjoys flaunting her glowing skin by opting for a makeup-free look. Over the years, she has continuously shared photos of her bare skin with fans, and from all indications, she puts in a lot of work into skincare.
With her dedication to fitness and skincare, it comes as no surprise that Ciara looks as good as she does, and it is no wonder that fans simply can't get enough of her beauty.