See L&HH Star Erica Mena's Look-Alike Daughter Safire as She Shows Her off in a Cute Red Outfit
"Love & Hip Hop" star Erica Mena's daughter Safire is her mother's look-alike, and in a recent picture she shared, the resemblance was evident.
Children often take after one of their parents when it comes to physical features, and in a recent picture shared by "Love & Hip Hop" star Erica Mena, the resemblance between her and her daughter Safire was evident.
Taking to her Instagram story, Mena shared a cute image of Safire looking stunning in a red onesie as she grabbed on to the sides of a black leather couch.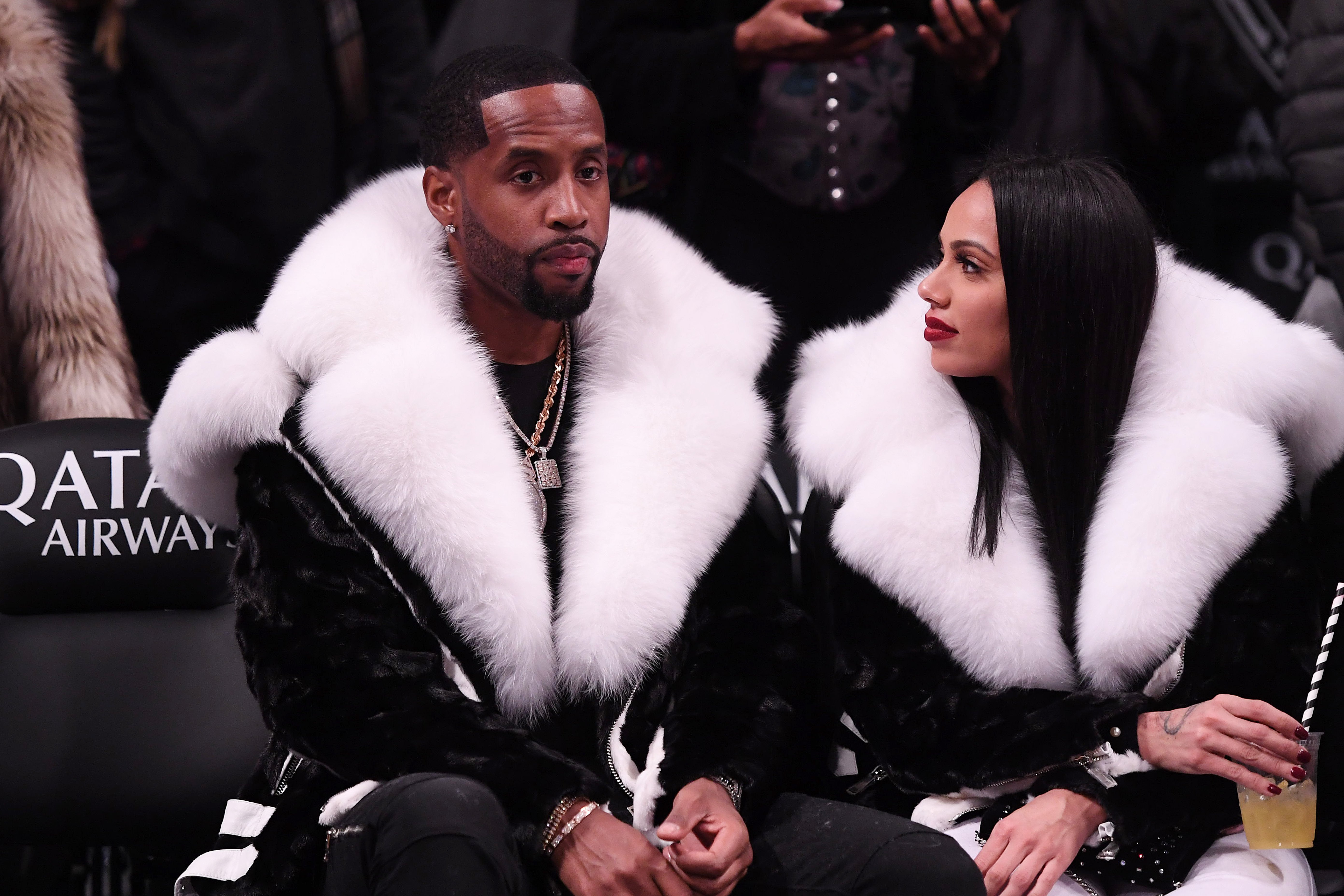 Safire looked adorable with a smile on her face while staring at the camera. Her cute eyes stood out as she looked up at the camera. 
From the clip, a huge red Christmas tree that was decorated could be seen in the background. Billy Withers' "Lovely Day" could also be heard blasting from the speakers.
Mena and her husband, rapper Safaree Samuels, welcomed their daughter on February 2, 2020, and only revealed her face to the public earlier this month.
Samuels had to miss out on an event he was scheduled to appear for.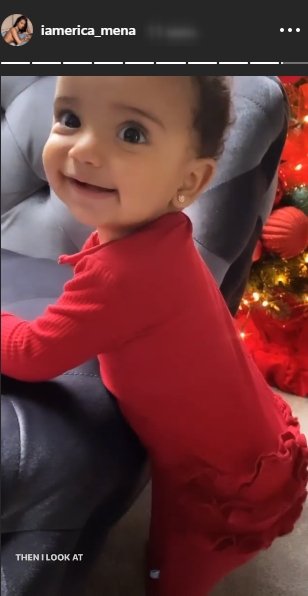 The pair first shared a picture of Safire dressed in an adorable black and white animal-print long-sleeved shirt with matching pants and a bow headband. According to Mena, welcoming Safire was one of the best things that happened to her in 2020.
When Safire was born, the couple had shared a picture of her swaddled in baby clothes, and over time, they only shared various angled shots of her. Their reason for doing so might not be known, but for Mena, the birth of her daughter was something she had prayed for all her life.
Surprisingly, prior to welcoming their daughter, Samuels had said that Mena was going to carry his child on "Scared Famous," about three years earlier when they both appeared on the show.
After the show, the pair began dating and got married sometime in October 2019. Before Safire came into the world, there was a bit of drama as Samuels had to miss out on an event he was scheduled to appear for.
He explained at the time that his reason was that Mena's water had broken, and he needed to be there for her as he was about to become a father.
Through it all, for Mena and Samuels, their daughter is the center of their world, and they never fail to shower her with all the love she desires. Mena also has another child, a son named King, who is about 13 years old.