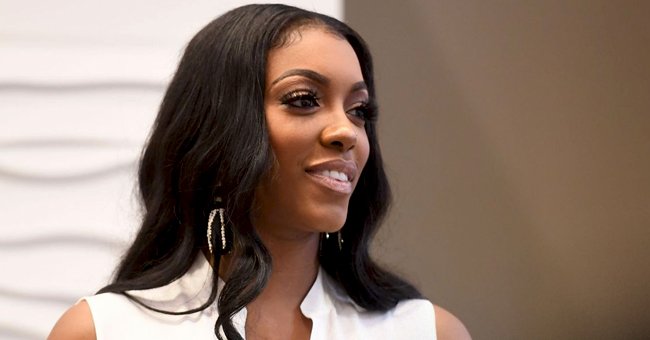 Getty Images
Watch Porsha Williams' Daughter Pilar's Adorable Reaction When Mom Catches Her Eating Chips
A video Porsha Williams shared on her baby daughter, Pilar Jhena's Instagram page, showed the latter's reaction after her mom tried to stop her from eating chips.
Before giving birth to her daughter, Pilar Jhena, on March 22, 2019, "The Real Housewives of Atlanta" star Porsha Williams expressed her readiness to become a mother.
In a 2017 interview, the reality television star explained she was ready to become a mom because she felt like it was time, and she had always dreamed of having a child.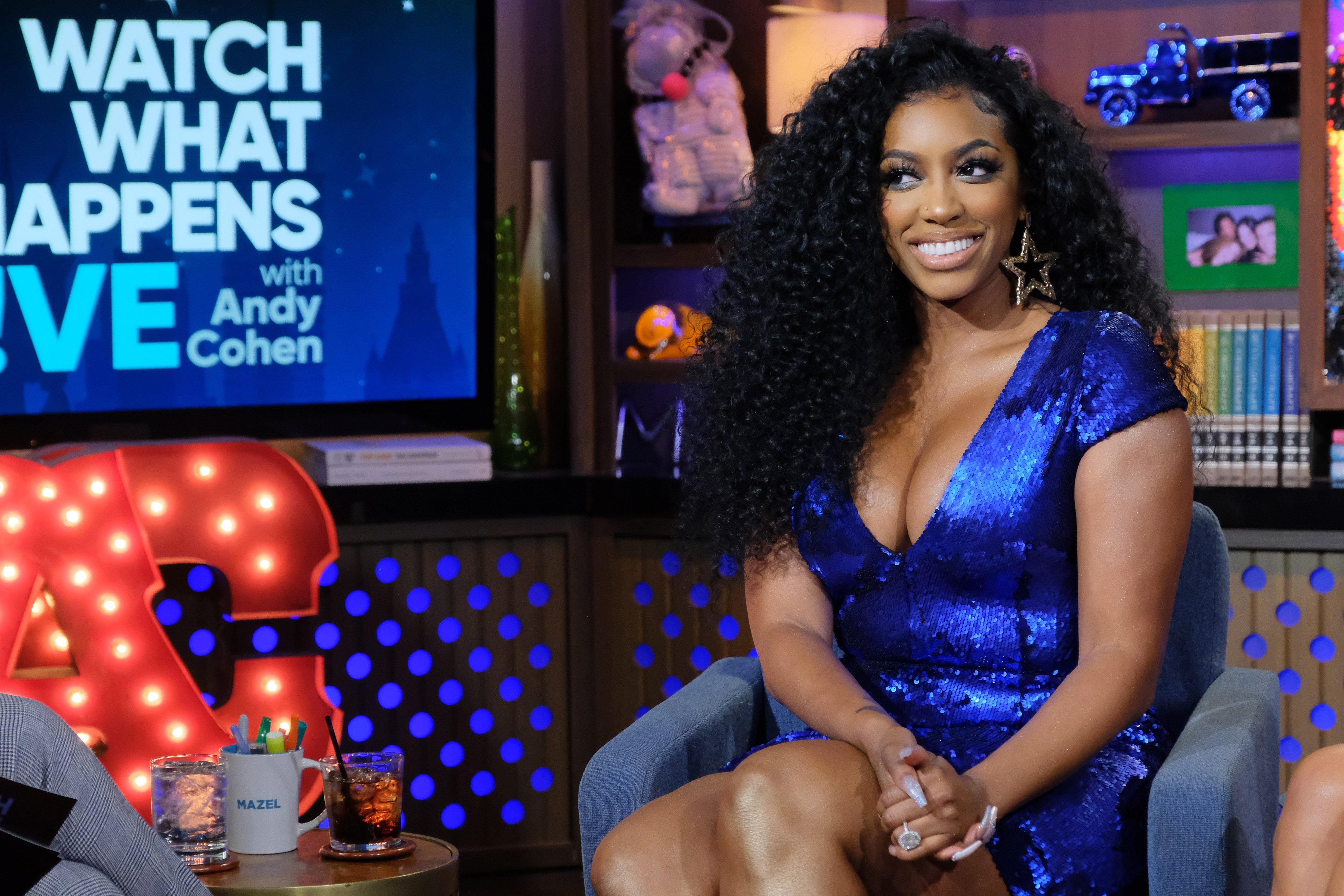 Porsha Williams on "Watch What Happens Live With Andy Cohen" Season 17 on January 19, 2020. | Photo: Getty Images
Williams fulfilled that dream two years after, welcoming the adorable Pilar, and it has been a roller coaster ride for mother and daughter ever since. The proud mom has also shared their cutest moments with her fans on social media.
Recently, she shared another adorable moment when she posted a video via Pilar's Instagram page, showing her and the one-year-old in an exchange over a pack of chips.
The video began with Williams, who held the camera in the background, walking in on Pilar. The little tot sat in a world of her own, eating from a pack of chips she held in her hand.
Williams asked the adorable tot what she was doing. At first, Pilar did not respond to her mom's questions, but when she asked her to hand over the chips, the cute baby stood and walked away in a bid to avoid her mother.
Williams hooked up with a male stripper.
Williams continued to probe for the chips, and Pilar shook her head, showing she did not want to let go of her sweet snacks. The baby girl eventually lost her cool and muttered words she alone understood.
Her mother was not having any of her tantrums too and tried to drag the chips away from her. Pilar shook her head while her facial expression changed quickly. She managed to drag back the chips and muttered a few more words.
Williams seemed to understand what Pilar's mutterings meant and asked her if she wanted something else in exchange for the chips. The observant mom quickly grabbed the chips when Pilar looked away, telling her "thank you" as she did.
Seeing that she had lost her precious chips, Pilar screamed and placed her head on the brown sofa close to her as she was about to start crying. Many of Pilar's fans found the video hilarious and shared their views about it.
One fan said Pilar was extra mad because she did not have anywhere to run to, while a second fan said the little tot was in her own world with her chips before her mother came to interrupt her.
Williams shares the adorable Pilar with her estranged fiancé, Dennis McKinley, whom she recently split from in a move that shocked many observers.
The split came amid allegations that Williams hooked up with a male stripper, Michael Bolwaire, who has since denied the accusations, though the RHOA star is yet to comment on them.
Williams does not seem fazed by the split from McKinley, as she shared a ton of pictures showing her all smiles with Pilar afterward.
Williams also revealed on social media that she has been single following a similar post that McKinley made on his Instagram page, which he has since deleted.
The split is the latest in what has been a topsy-turvy relationship between Williams and Mckinley. They got engaged in October 2018 and welcomed their daughter a few months later.
Eight months after Pilar's birth, they split, following a cheating scandal on McKinley's part. However, they reconciled and got back together, though their present situation shows things did not work out well.
Onlookers will wait to see if there will be another twist in the couple's relationship. For now, Williams' fans should expect to see more of her and her daughter's captivating moments.
Please fill in your e-mail so we can share with you our top stories!