NBA Rising Stars Jeff & Marquis Teague Are Brothers — inside Their Family Background
NBA rising stars and brothers, Jeff and Marquis Teague famously share close bonds with their families, especially their parents. Take a look at their family background.
At ages 27 and 32, respectively, brothers Marquis and Jeff Teague are very adorably close with their family, especially their mom, Carol, and dad, Shawn. In mid-October, Jeff dedicated a sweet momma's boy post to his mom. He wrote:
"My momma first born @ladii_t007."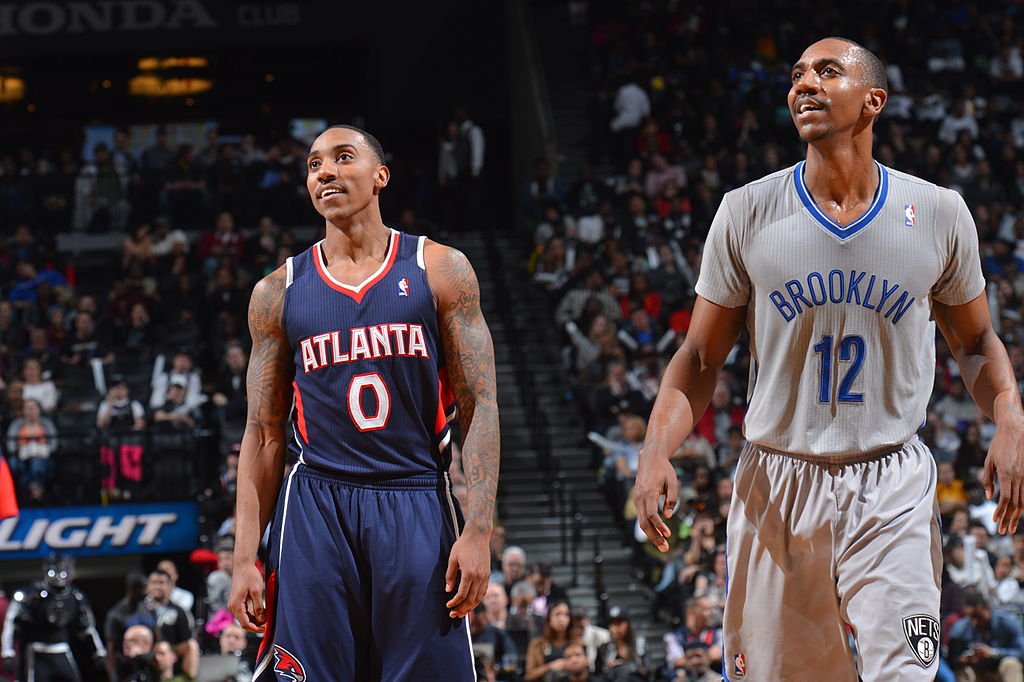 Like a real momma's boy, Jeff was seen smiling coyly as his beautiful mother, Carol, gave him a big warm bear hug while sitting beside him.
In the same vein, Marquis, the younger sibling, also dedicated a post to their mom earlier in the year. The 27-year-old shared a precious photo of Carol with his daughter.
Late in August, Marquis's cute daughter turned two. The proud dad shared a post in honor of her as well, to celebrate her new age. 
The little one also frequently graces her uncle Jeff's Instagram, as he also loves to give his fans and followers glimpses of his precious moments with his brother and family. Very often, adoring followers marvel excitedly at the striking resemblance the brothers share.
The Teague brothers are only two of their parents' five children. The passion and skill in basketball interestingly did not emanate from the charming brothers.
He made an unexpected decision about where he would live.
Their father, Shawn, reportedly played basketball in college at Missouri for famous retired coach Norm Stewart and Boston University, where he ended his career playing for renowned coach Rick Pitino. Years later, his boys found their calling in the same sport.
Marquis' draft came in 2012 when the Chicago Bulls selected him. Over the years of his career, the 27-year-old bounced between several teams, settling with Memphis Hustle in 2019 to date.
Jeff's professional career began in the 2009-2010 season when the Atlanta Hawks picked him up in the NBA Draft. On July 20, 2009, he officially signed his rookie contract with the team and went on to play with the Hawks until 2016.
In July 2016, the older Teague brother was traded to the Indiana Pacers and debuted in their season opener in October that same year. Between 2016 and January 2020, the 32-year-old bounced from the Minnesota Timberwolves back to his first team, the Atlanta Hawks. 
In 2016, Marquis, who had an impressive salary of $8.8 million at that time, shocked everyone when he made an unexpected decision about where he would live.
The then-28-year-old decided that he was going to move back into his parents' house. The NBA star moved into his parents' basement, but not for lack of funds to buy his own home.
Addressing the curiosity of the many who wanted to know his reason for living with his parents, Jeff explained that he bought the gorgeous house in Atlanta for his parents a couple of years earlier. 
When he got signed to the Atlanta Hawks again, he figured that there was no way he was kicking his parents out of the house. He loved them and the place, so he made the smartest choice.