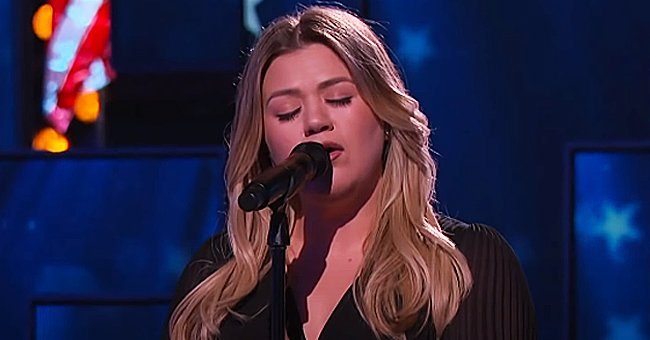 youtube.com/The Kelly Clarkson Show
Watch Kelly Clarkson's Powerful Rendition of 'America the Beautiful' in Honor of Veterans Day
Singer and host Kelly Clarkson recently performed the Ray Charles rendition of "America the Beautiful" out of appreciation for Veterans Day, and numerous fans remarked it was remarkable.
On November 11, Kelly Clarkson put a patriotic spin on the "Kellyoke" portion of "The Kelly Clarkson Show" as a tribute for service members in the United States Armed Forces.
The 38-year-old started with a soft, soulful approach. Clarkson's band accompanied her on the guitar and piano. However, all through the tune, Clarkson cranks up the energy by belting the high notes.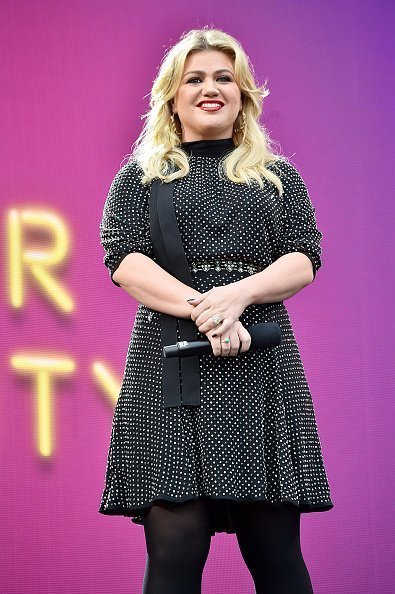 Kelly Clarkson on September 28, 2019 in New York City. | Photo: Getty Images
According to TODAY, when she sang the line "above the fruited planes," Clarkson kicked things up a notch as projections of stars ascend behind her.
The vocalist additionally hit around ten different notes when she sings the word "brotherhood. Toward the end, Clarkson shut her eyes and grinned as she sang, "God shed His grace on thee."
Later on in the show, the multi-awarded artist invited members of the United States Armed Forces to serve as audience members for the special episode, as reported by Billboard.
Eager fans were promptly taken with the intensity of her endearing presentation. On YouTube, one fan commented that if she had Clarkson's talent, then she would never quiet down. The fan described the singer's vocals as "absolutely incredible."
Another fan added that any song Clarkson chose, she could feel her soul, and the singer rocks it. Someone else commented that her performance gave her chills.
During the episode, Clarkson wore an eyepatch, but not during her performance.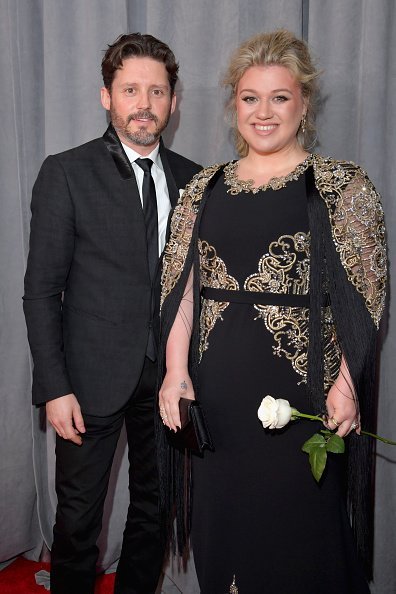 Brandon Blackstock and Kelly Clarkson at Madison Square Garden in New York City on January 28, 2018. | Photo: Getty Images
Prior to this spectacular performance, Clarkson hit the stage for the Kellyoke segment of her show to perform a rendition of Aerosmith's hit song "Dream On." Needless to say, she killed it, according to PEOPLE.
During her performance, Clarkson wore a long, black blouse and matched the ensemble with striped pants. She began the song in a soft voice. She then ultimately shifted her rendition as she hit some high notes in the chorus.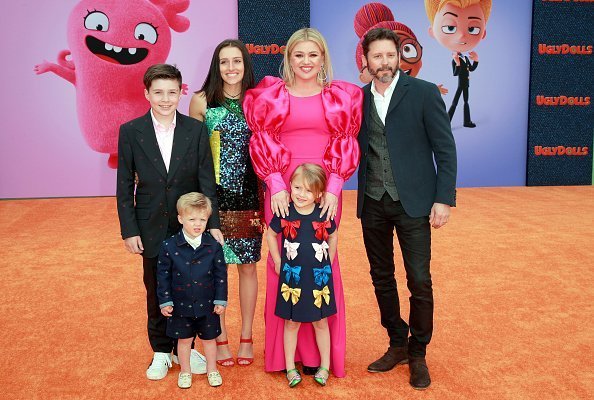 Seth Blackstock, Remington Alexander Blackstock, Savannah Blackstock, Kelly Clarkson, River Rose Blackstock, and Brandon Blackstock at Regal Cinemas L.A. Live on April 27, 2019 in Los Angeles, California. | Photo: Getty Images
During the episode, Clarkson wore an eyepatch, but not during her performance. According to the publication, the singer sported that eyepatch while filming several pre-taped segments in September.
Referring to the Will Smith comedy, Clarkson explained in an interview, "Something got in there, maybe cut it, did something. It got infected. It looked like Hitch, you know that movie?"
Clarkson then explained that some of the episodes of the "The Kelly Clarkson Show" are not airing consecutively. This was the reason she was sporting the eye patch again in the show's later episodes.
They completed six shows total since they did two shows per day, she explained, adding that she needs to wear a patch for three days and that those are not consecutive. Clarkson went on to explain that she randomly be wearing a patch.
Please fill in your e-mail so we can share with you our top stories!