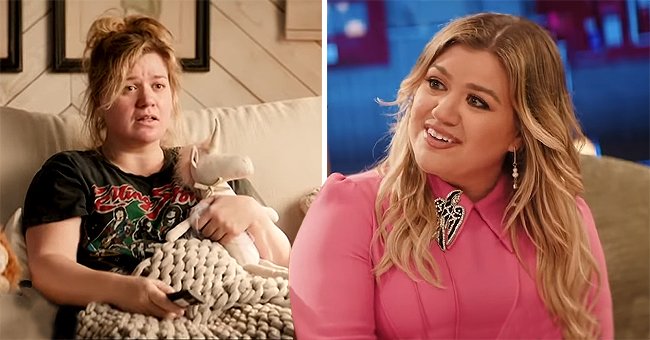 youtube.com/The Kelly Clarkson Show
Kelly Clarkson Covers Classic TV Theme Songs — from 'Golden Girls' to 'Cheers' and 'Full House'
Kelly Clarkson is back with the latest Kellyoke for the Season 2 premiere of her popular show. She recently performed some television theme songs, including "Golden Girls," "Cheers," and "Full House."
The new season starts with award-winning singer Kelly Clarkson sitting on her sofa, searching for an escape from all that is going on in the world right now, as shown in the clip posted to Twitter.
The 38-year-old singer then discovers it in Blanche's kitchen in "Golden Girls," the "Cheers" bar, and the Tanner family couch from "Full House."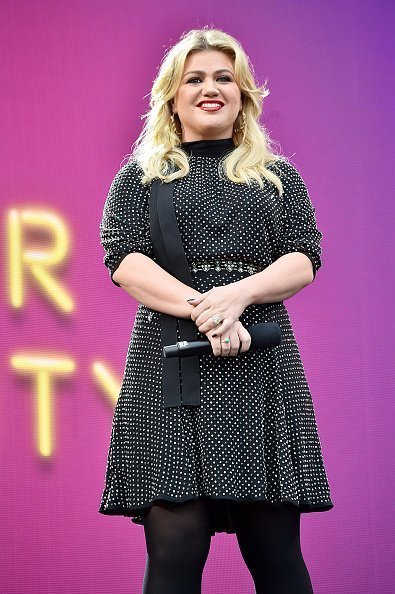 Kelly Clarkson on September 28, 2019 in New York City. | Photo: Getty Images
However, Bob Saget, who plays Danny Tanner on "Full House," joins in on the fun when she makes it to the house of Tanner. Saget stops by and offers some advice to the singer. He then joins her in the song.
After that, the "My Life Would Suck Without You" songstress and Saget head to the studio, singing the "The Mary Tyler Moore Show" theme song "Love Is All Around."
She admitted that her divorce has been tough because she and Blackstock have four children.
This is not the first time Clarkson has done a Kellyoke with a "Full House" cast member. In May, actor John Stamos joined her for a beautiful rendition of the hit 1988 song "Kokomo."
Meanwhile, in June, Clarkson filed for divorce from her husband Brandon Blackstock. She cited irreconcilable differences as the reason behind her choice to end their relationship.
The former couple met backstage in 2006 at a rehearsal for the Academy of Country Music Awards. They became engaged in 2012 and tied the knot a year later. On September 22, the "Because of You" singer talked about their divorce.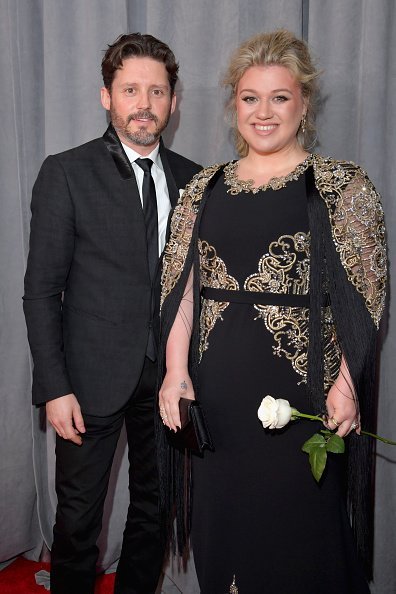 Brandon Blackstock and Kelly Clarkson at Madison Square Garden in New York City on January 28, 2018. | Photo: Getty Images
Clarkson told her viewers that many changes have occurred in her life this year. "Definitely didn't see anything coming that came." She admitted that her divorce has been tough because she and Blackstock have four children.
"We're both from divorced families. We know the best thing here is to protect our children and their little hearts," added Clarkson, who made a name for herself after winning the first season of "American Idol" in 2002.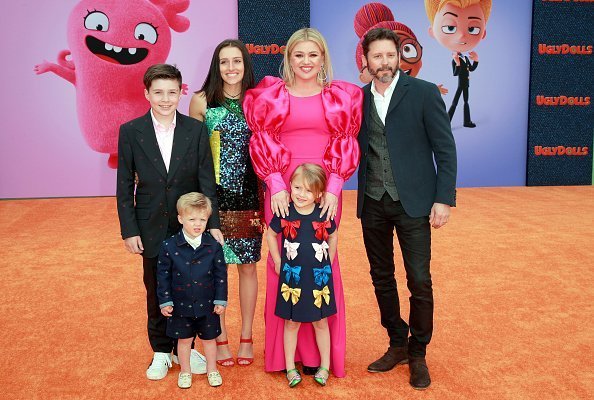 Seth Blackstock, Remington Alexander Blackstock, Savannah Blackstock, Kelly Clarkson, River Rose Blackstock, and Brandon Blackstock at Regal Cinemas L.A. Live on April 27, 2019 in Los Angeles, California. | Photo: Getty Images
The singer went on to say that she usually talk about everything. But for this situation, she said that she will refrain from giving too many details regarding their separation out of concern for their children.
According to Clarkson, she was doing alright, and that writing music was helping her to manage the emotional pain. Music has always been her outlet to help her get through trying times, the singer said.
In the midst of her divorce from Blackstock, Clarkson recently revealed that singer John Legend's album "Bigger Love" has become her breakup soundtrack.
Legend, 41, couldn't help but express her gratitude toward Clarkson for her sweet words about his seventh studio album. The singer noted that praises on his work never "get old."
Please fill in your e-mail so we can share with you our top stories!