Meet Australian Olympian Cathy Freeman — from Facing Racism as a Child to Winning Olympic Gold
Australian Olympian Cathy Freeman, one of the most notable athletes during the 2000 Sydney Olympics, reminisced the time she won the gold medal despite the racism she faced growing up.
Even though two decades have passed, it still feels surreal for Cathy Freeman, an Australian sprinter, that she clinched the gold medal during a tumultuous time for the country. 
Freeman, the first Black woman from an indigenous background to win gold in the 400-meter sprinting event, re-lived milestones of her life through her documentary film, "FREEMAN."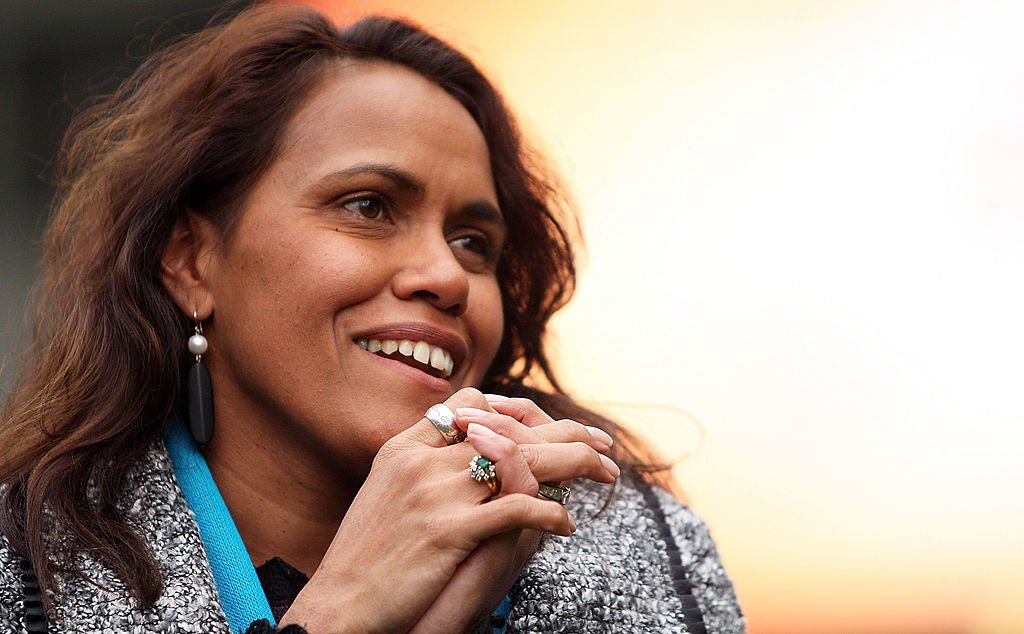 HER 'SPIRITUAL EXPERIENCE'
Whenever her winning moment comes to mind, Freeman shared that it would take her back to her first race when she was a child. For her, running is a "spiritual experience."
Her father was the one who encouraged Freeman to try athletics. However, after she won her first race at a young age, she did not get a trophy. She said:
"I was about 10 or something and I had won my race, but I didn't get my trophy for it apparently because I was black."
The Mackay, Queensland native admitted that she was quite embarrassed about her self-image, thinking that her skin color would not lead her anywhere. But she proved her naysayers wrong. 
In 1990, she became Australia's first Black Commonwealth Games champion in Auckland, New Zealand. Four years later, team officials were upset with her for celebrating the Australian and Aboriginal flags.
Back then, Australia was in a bad shape as the aboriginal and indigenous groups were not on good terms with the government. 
HER HISTORICAL MOMENT
At the 2000 Sydney Olympics opening ceremony, Freeman was the first black indigenous woman to light up the cauldron. No one knew she was chosen to lead the symbolic activity, including their managers.
Her win in the 2000 Sydney Olympics was proof that there was still a chance for the country and the community she was part of to reconcile. She never ran for herself, but she ran for her community. 
After she retired from the sport on July 1, 2003, she started the Cathy Freeman Foundation.
GIVING BACK TO THE COMMUNITY
Before her Olympic win in Sydney, Freeman competed in other countries. She won silver at the Atlanta 1996 Games in the 400-meter sprint. She also won back-to-back world championships in 1997 and 1999.
The Australian Olympic Committee awarded Freeman with an Order of Merit in April 2018. After she retired from the sport on July 1, 2003, she started the Cathy Freeman Foundation.
The foundation seeks to give children from aboriginal and indigenous communities equal access to education. Like Freeman, the group aims to help them embark on their own gold medal journey.
Another inspiring young Black woman recently dominated the Olympics. Simone Biles became the most decorated gymnast globally and the latest role model for young Black women.
Biles shared in a speech at the "Project Glimmer" fundraiser that there were few Black women in the sport until she saw Gabby Douglas win the 2012 Olympics, the woman who made her believe she could also become an Olympic winner.