Dolly Parton, 74, Puts Her Curves on Display Rocking a Chic Cowgirl Look in a Tight Mini Dress
Dolly Parton knows how to get anyone's attention even after all these years. The superstar recently shared a throwback photo of herself rocking a chic cowgirl outfit.
Dolly Parton still looks as good as she did when she first came onto the music scene in the '60s. The age-defying beauty can really pull off a classy cowgirl look, and she did just that when she posted a throwback pic to her Instagram page.
With her signature platinum blonde hair and red lipstick, Parton looked like a doll. She took us to the wild west with a red dress, black cowgirl boots, and a cowgirl hat.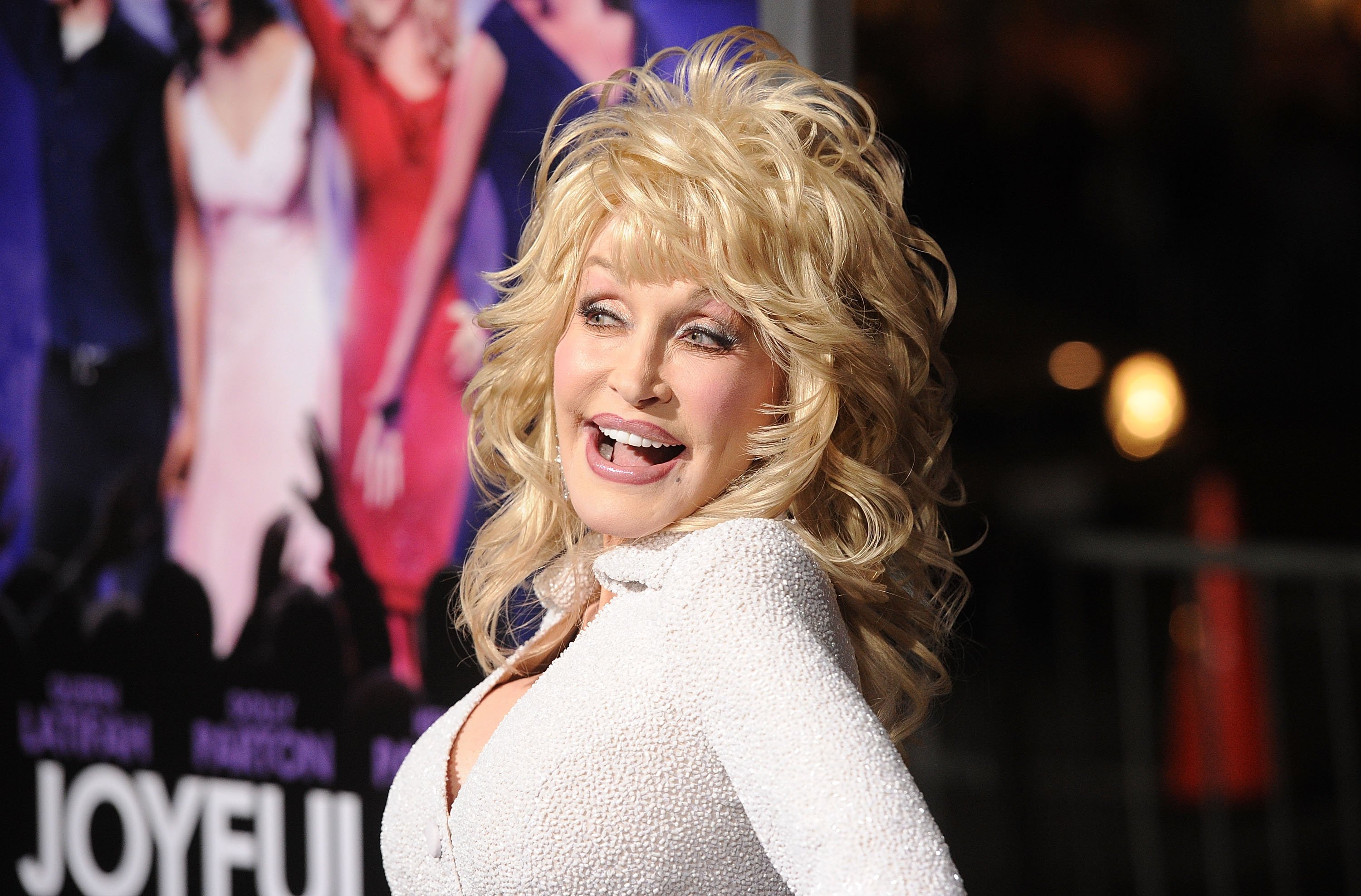 Parton posed in a red long-sleeved mini dress for the photoshoot. Her figure-hugging dress showed off her tiny waist. The dress featured some dark snakeskin detail over the shoulders and along the bottom of the dress. At the hem of the dress was a flirty snakeskin fringe.
The "Jolene" singer paired her looked with black mid-calve cowgirl boots and stood with one leg in front of the other and a hand on her hip while flashing a big white smile.
Parton's fans loved her stylish western look and flooded her comment section with compliments and heart and flame emojis.
One fan quipped, "Jolene could never," while another commented, "Ms. Parton, you are eternally beautiful thank you for blessing us with your content." Another fan even added, "I want that figure," referring to Parton's curvaceous body.
Parton is known for her show-stopping ensembles that flaunt her luscious chest and a slim waistline. Last month, she wowed her fans in a sheer floral kimono jacket. The nine-time Grammy Award-winning artist shared a photo of herself doing what she loves best - singing.
The kimono jacket was tied at her waist, accentuating her still perfect curves. It didn't hurt that the photo came with a positive message telling fans to pursue their passions.
This isn't the first time Parton dazzled in a red number. At the 2019 Grammy Awards red carpet, the country singer wore an all-red outfit, but this time from head to toe.
The star was being honored as "Person of the Year," and she required a look that would be unforgettable. Her signature item for the appearance was a pair of red heels, a nod to her song "Red Shoes," which she wrote for the Netflix movie, "Dumplin."
Parton, 74, later changed outfits for the performance at the music event. She was joined by her god-daughter, country singer and actress, Miley Cyrus.
Her tribute also featured performances by talented artists Katy Perry, Little Big Town, Kacey Musgraves, and Maren Morris.