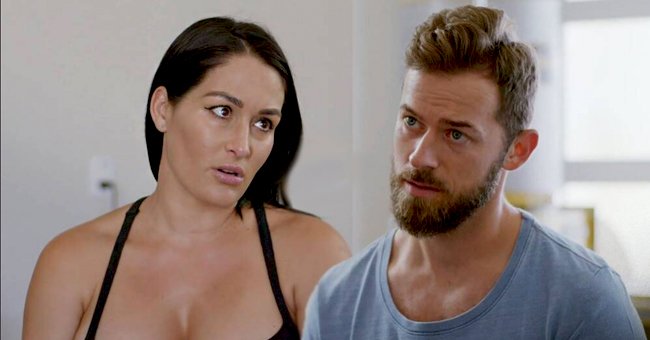 youtube.com/E! Entertainment
Nikki Bella Once Shared Worrying News with Fiancé Artem Chigvintsev about Unborn Son Matteo
A clip from the season six premiere of "Total Bellas" showed Nikki Bella telling her fiancé, Artem Chigvintsev, some concerning news about their then-unborn son Matteo.
The sixth season of "Total Bellas" premiered on Thursday and is packed full of exciting revelations and eye-catching moments for fans to capture, one of which involves Nikki Bella and her pack.
A clip from the season premiere showed one half of the Bella Twins, Nikki Bella, telling her fiancé, Artem Chigvintsev, worrying news about their now-3month-old son Matteo.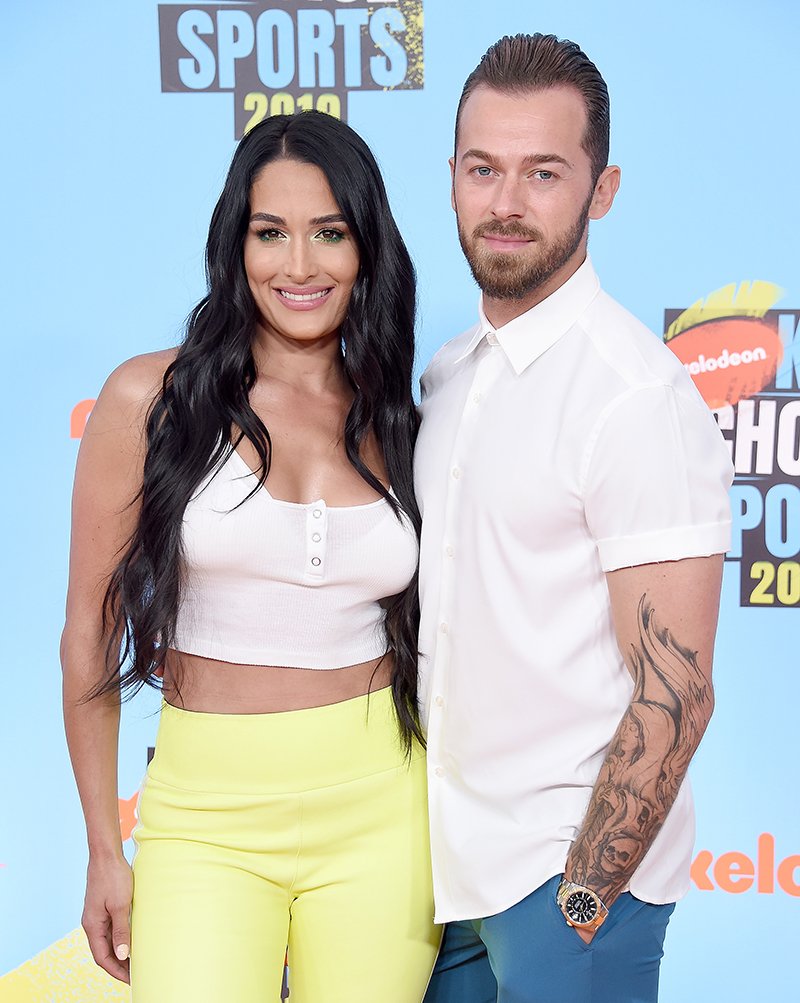 Nikki Bella and Artem Chigvintsev attending Nickelodeon Kids' Choice Sports 2019 at Barker Hangar in Santa Monica, California in July 2019. | Photo: Getty Images
Then, Nikki was still pregnant with their first child and had returned from the hospital after a routine examination. She explained that everything went well during her scan and that baby Matteo was well placed and had no issues. However, when the nurse came back in, she told Nikki that there was a speck in her son's heart and asked if anyone had talked to her about it.
Nikki further said the nurse explained that she should not be telling her about the speck because doctors were not there. At that point, the video switched to the then-expectant mother's confessional.
During the confessional, Nikki narrated that she felt a rush through her body when the nurse told her about her baby's heart. She added that she was very devastated because she felt helpless.
The video switched back to Nikki and Chigvintsev, showing the former wrestler telling her dancer lover that she was worried she had passed on an old health issue of hers to their unborn son.
The couple plans to go to couples therapy.
Nikki also said it was hard for her, as Matteo's mom, not to make it feel like her fault. Chigvintsev pacified his fiancée, telling her that she could not have done anything else, before placing his hand on her baby bump.
In a previous clip from the season six premiere of "Total Bellas," Nikki and Chigvintsev had their parenting skills tested by the latter's twin, Brie, and her husband, Daniel Bryan.
In that particular clip, Brie started by telling Chigvintsev that she would teach him the ropes of parenting before using an app to show the first-time father and his fiancée some baby lessons.
Nikki and Chigvintsev, whose love started on the 25th season of "Dancing With The Stars," are currently experiencing some strains in their relationship due to the latter's involvement in season 29 of the dancing show.
The couple plans to go to couples therapy after DWTS ends as they have not been communicating well enough. The therapy is a step in the right direction, and their fans will be hoping it bears the desired results afterward.
Please fill in your e-mail so we can share with you our top stories!