Nikki Bella Says She Is Alone with Newborn Baby as Artem Chigvintsev Returns to DWTS
Professional wrestler and reality star Nikki Bella is currently enjoying motherhood joys, as she recently delivered her first bundle of joy. However, she appears to need some assistance as well. 
This week, she appeared on an episode of the "Total Bellas" podcast, which she hosts with her sister, Brie. She explained that while she was over the moon at finally being a mother, she was also feeling a tad lonely. 
Bella is currently engaged to Artem Chigvinstev, a professional dancer. The couple got engaged earlier this year, and they welcomed their baby boy, Mateo, weeks back.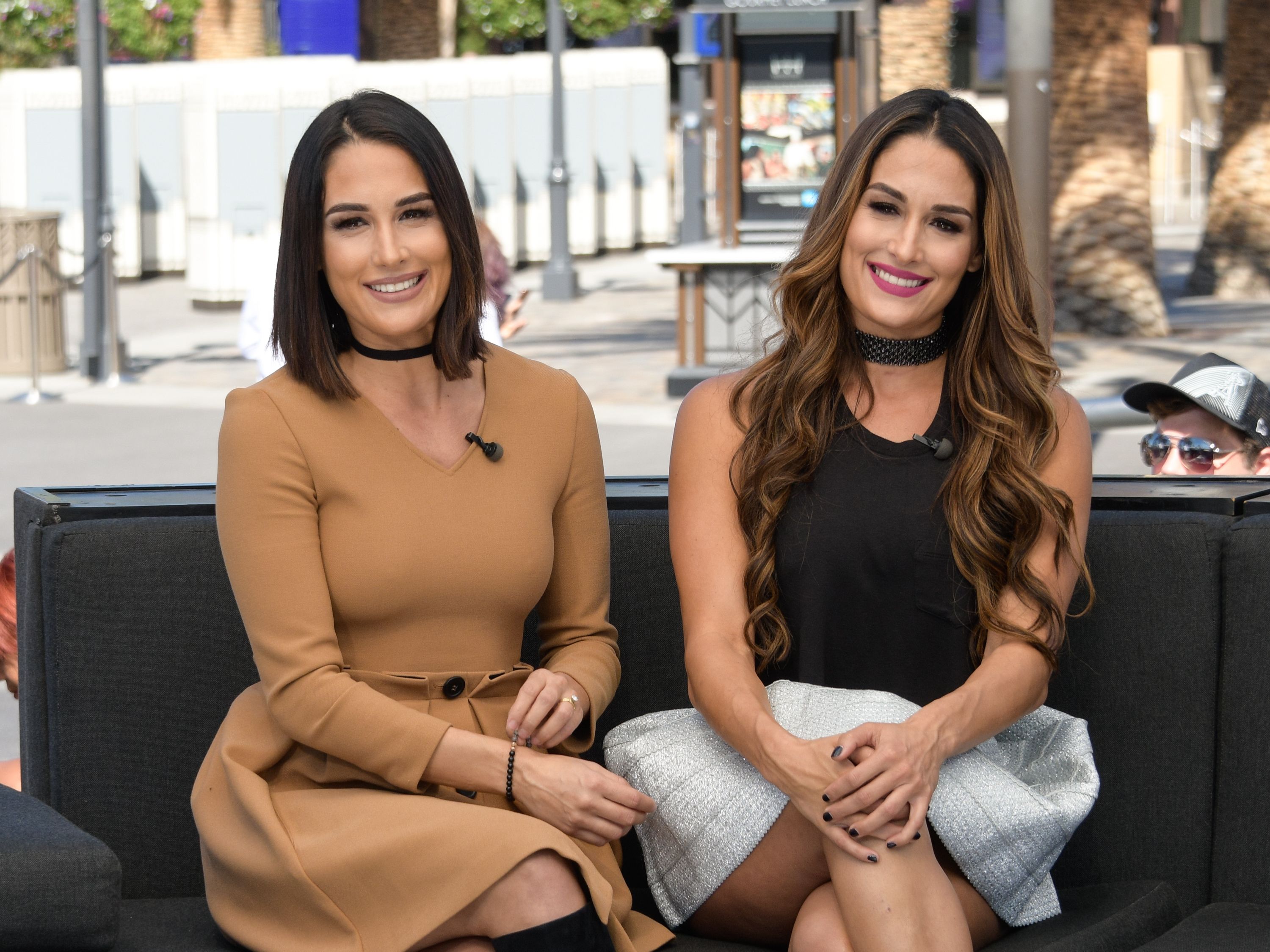 However, she explained that things have been a tad tough on the podcast as she has majorly been on her own. Chigvinstev is currently doing a stint on "Dancing With the Stars," and he appears to have gone back to work. 
With many shows back to screening amid the novel coronavirus pandemic, it's all hands on deck for the dancer. Bella explained on the podcast: 
"Artem is on Dancing With the Stars, and that has left me alone with Matteo, and because of COVID, I don't have any help. It's just me."
Bella did point out that her sister has been helping out, along with her husband, Daniel Bryan. The wrestler pointed out that they have done their best thus far. 
Brie and Bryan themselves just welcomed their second child — less than a day after Nikki and Chigvinstev had Mateo!
Chigvinstev explained that he's dedicating all of his performances this season to Mateo.
ABC Studios, the network behind "Dancing With the Stars," reportedly confirmed the return of Chigvinstev last month. 
The dancer will be one of the headliners for the show's 29th season. Of course, this also represents the first time that he would be competing as a dad.
Speaking to news sources upon the announcement, Chigvinstev explained that he had missed performing live. Since he missed the show last season, he has been itching to get back.  
On the milestone of being a first-time dad, Chigvinstev explained that he's dedicating his performances this season to Mateo. He described the incredible feeling of being a father and added that his son is a really good eater.
Despite the excitement, the couple also appears to be dealing with the challenge of parenthood. Chigvinstev explained that they hardly get enough sleep because of the newborn. 
However, amid the sleepless nights, he added that he is excited about fatherhood and the amount of love that he has to give. Hopefully, he will be able to finish filming and get back to his new family soon enough.