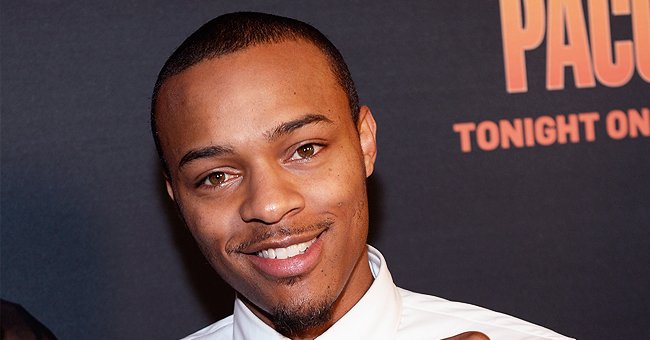 GettyImages
Bow Wow's Adorable Baby Son Captures Hearts Lying on a Cushion with a Pacifier (Photo)

Famous American rapper Bow Wow melted many hearts after he took to social media with an adorable shot of his newborn baby boy laid out on a cushion with a pacifier in his mouth.
Bow Wow is still in a state of awe because of his newborn son. The famous rapper recently took to his Instagram story with a shot of his cute boy, and the image undoubtedly won many hearts.
The picture featured the little boy lying on a cushion with a pacifier. He was laid out on his chest and as a result, gave fans an exact look at his round and delicate features.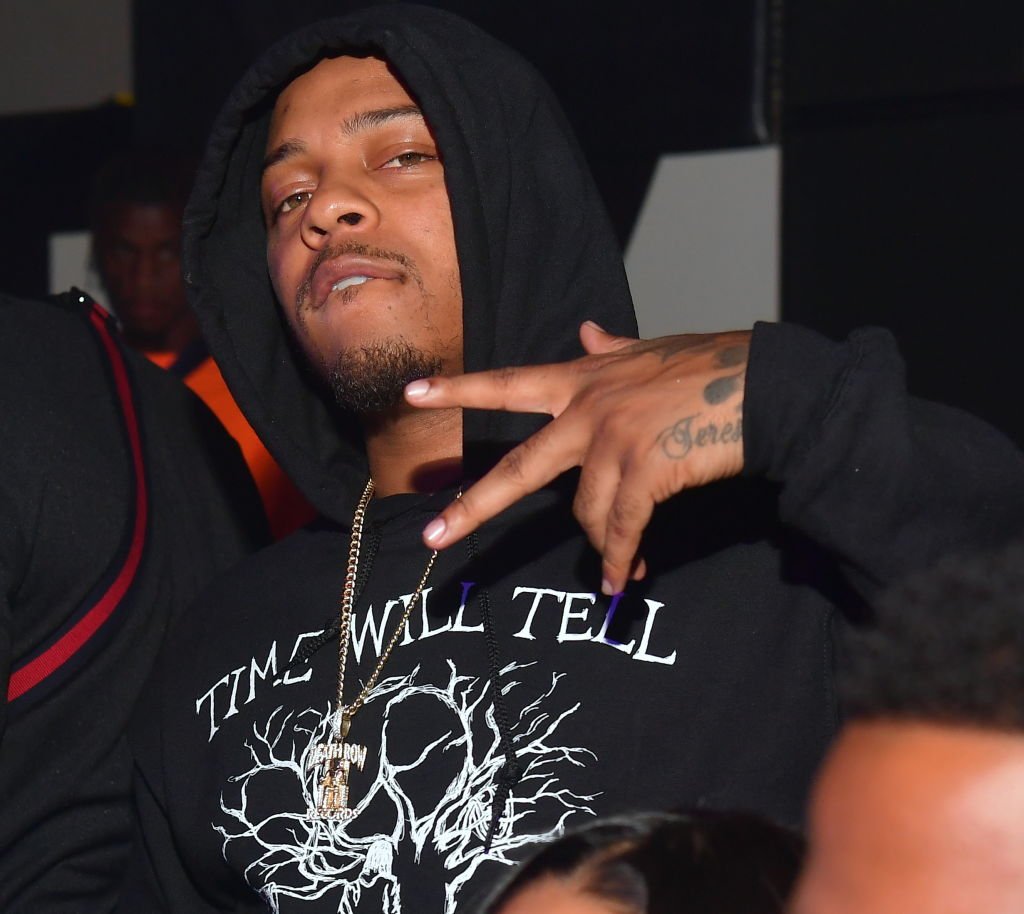 Bow Wow at the Nelly & Friends Concert after-party at Gold Room on July 25, 2019. | Photo: Getty Images
The baby was dressed in an orange top coupled with grey pants and blue socks. It is currently unclear what name the boy will bear, but his resemblance to Bow Wow is uncanny.
The rapper shares the boy with model and influencer Olivia Sky. He confirmed the news that the gorgeous model had his kid back in September when he shared a photo of the baby on social media.
The confirmation came almost a week after Sky hinted that she and Bow Wow had a child together. She posted a photo of the baby to her Instagram story on September 18.
The picture captured the bundle of joy sleeping on a soft looking blanket. He was dressed in a white top that had drawings of puppies all over it.
The rapper has reportedly placed his career on the backbench to focus on his daughter's.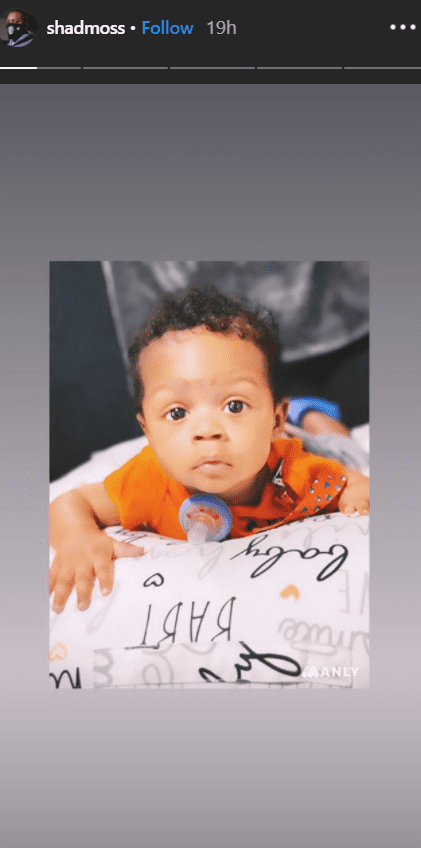 Bow Wow's baby boy lying down on a cushion with a pacifier | Photo: Instagram/shadmoss
Her keen-eyed fans quickly spotted facial similarities between the kid and Bow Wow, and the birth rumors started circulating the net.
The rumors were completely laid to rest when Bow Wow alleged that the boy belonged to him in his new song, "D.W.M.O.D," which is short for "Dealing With My Own Demons."
In the song, he rapped about talking to his daughter Shai Moss about her brother. He also mentioned how he looked into the boy's eyes to peep his swag and saw the resemblance.
Bow Wow shares his daughter, Shai, with his former girlfriend, Joie Chavis. She was born on April 27, 2011, and has reportedly shown a desire to walk in her father's footsteps.
The rapper has reportedly placed his career on the backbench to focus on his daughter's, which will span TV and films. Already, Shai has a massive following on social media, and her fans can't wait to see how she fares in the entertainment industry. Congratulations, Bow Wow!
Please fill in your e-mail so we can share with you our top stories!