Tracee Ellis Ross Named People's Choice Fashion Icon of 2020 — See Some of Her Iconic Looks
"Black-ish" star Tracee Ellis Ross was recently named People's Choice Fashion Icon of 2020. The actress showed snaps of herself online to prove that she really is a timeless trendsetter.
Tracee Ellis Ross was hailed as this year's People's Choice Fashion Icon Award winner. She took to Instagram Story, thanking the award-giving body for the wonderful recognition. She wrote:
"This has been a very strange year but this is a true bright spot. So in my honor, I tried to pick some of my fav looks from my fashion journey through the years to share."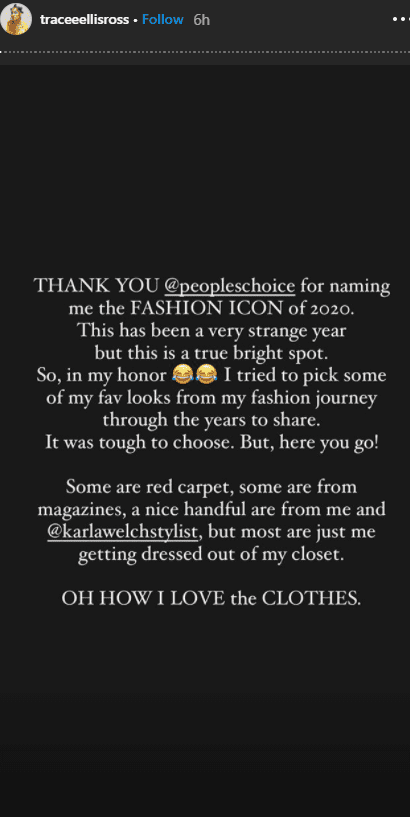 LOOKING CLASSY IN ROYAL BLUE
Although it was tough to pick her favorite outfits, one thing is clear for Tracee; she loves dressing up with stylish pieces of clothes. The first one on the fashion icon's list was a royal blue dress when she was a young teen.
Her simple dress had a large ribbon on the front. Though she wore a thick pair of glasses, she still appeared stylish like her mother, Diana Ross, who was known for wearing glamorous clothes.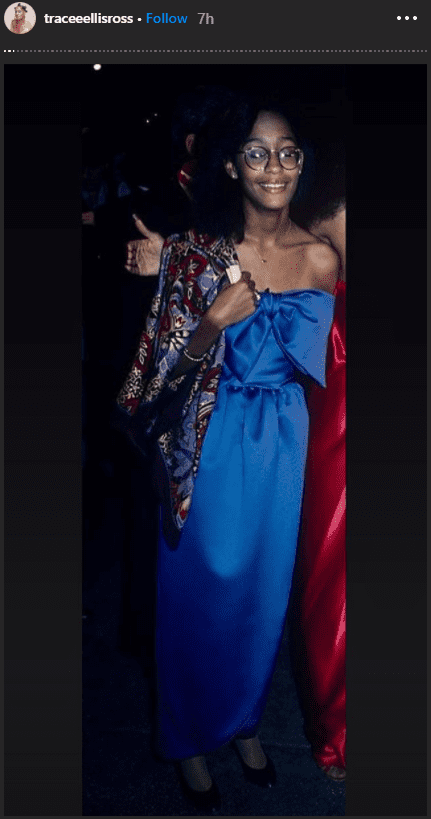 SERVING A LOOK IN SEQUINNED DRESS
As she grew into a beautiful woman, Tracee developed her impeccable taste in fashion. In this snap, the prolific actress posed for a magazine in a tight-hugging shirt while holding a pink purse.
In a past interview, she shared that fashion was engraved in her DNA and that Diana is her great fashion influence.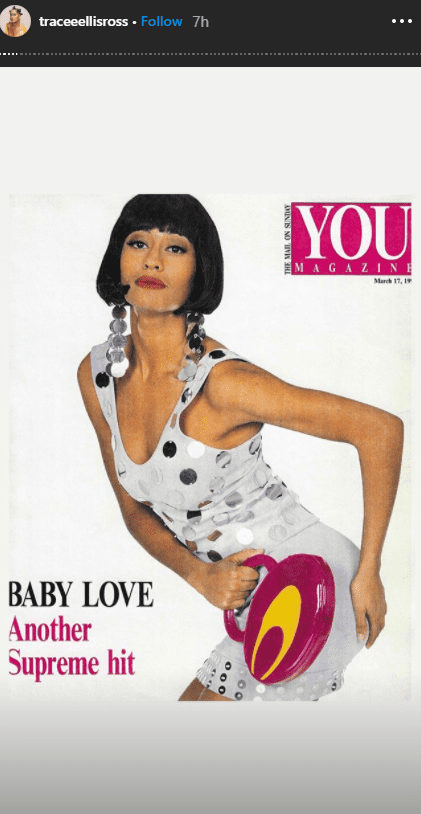 LOOKING STUNNING IN BLACK 
For the third snap, Tracee, who first walked the Mugler fashion runway at the age of 18, wore a stylish long dress with a mermaid cut at the bottom. 
She appeared confident in her dress, which had interesting details at the center that created an illusion. She topped her elegant black ensemble with chandelier-like gold earrings.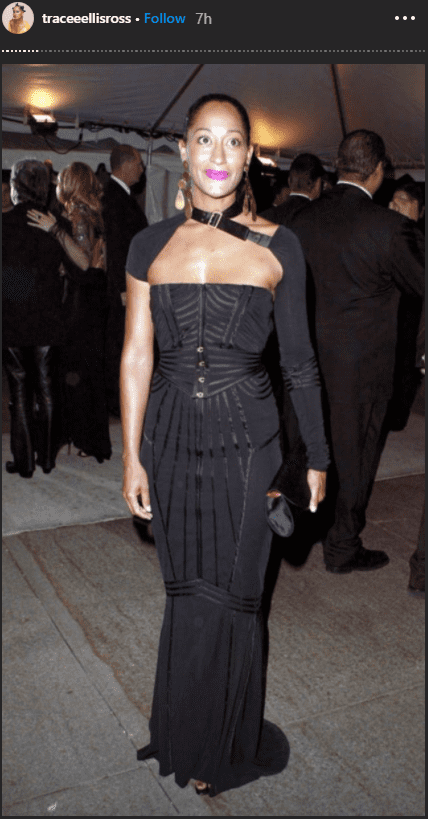 FEARLESS IN SNAKESKIN
The fashion style of the former host of the 2017 American Music Awards is constantly evolving. The more she experiments with different types of clothes, the more she comes out fearless and daring. 
She once donned this body-hugging snakeskin ankle-length dress which highlighted her fit physique. The actress looked perfect with her large earrings and killer heels.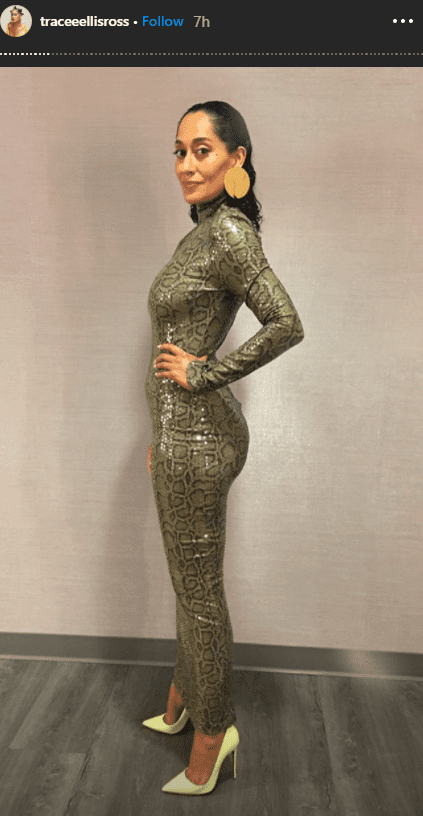 ELEGANT AND CLEAN IN BLUE GREEN
Even though she is nearing 50, Tracee never runs out of style ideas. For the last picture, "The High Note" star served a look in an oversized blue-green top and white palazzo pants. 
In a past interview, she shared that fashion was engraved in her DNA and that Diana is her great fashion influence. Without her stylish mother, she would not be where she is today, she said.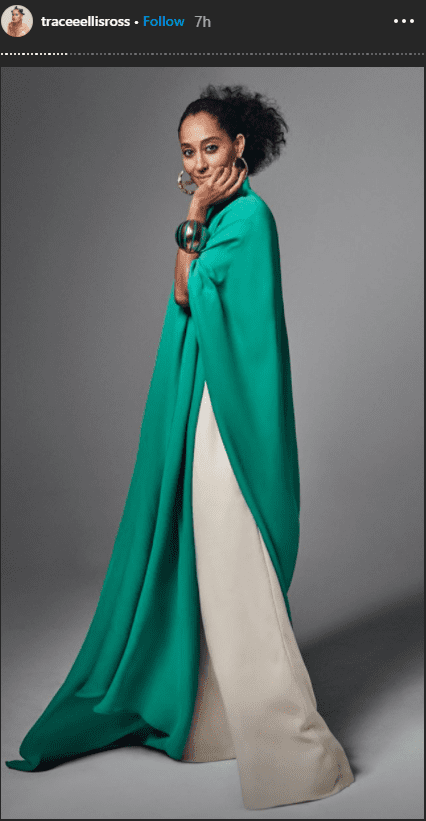 Aside from sharing her top fashion picks, Tracee and a longtime friend, Gabrielle Union, recently posted each other's bikini pictures on social media to mark their 48th birthday on October 29.
The ageless beauties paid sweet messages to each other alongside their stunning swimsuit snaps. Tracee wore a jaw-dropping black bikini while Union dazzled in striped swimwear.