Miranda Lambert Looks Confident Sitting behind the Wheel of a Gorgeous Vintage Red Truck
Country music star Miranda Lambert radiates so much confidence and beauty behind the wheel of a vintage red truck in a new picture shared on her Instagram page. 
Apart from her passion for Country Music and western glam fashion, iconic singer Miranda Lambert is also known for her unreserved love and appreciation of vintage cars. 
Lambert's Instagram page is brimming with pictures of her posing inside a vintage car. The "Automatic crooner" recently took to her Instagram page to upload a cool photo of herself posing inside a vintage red truck.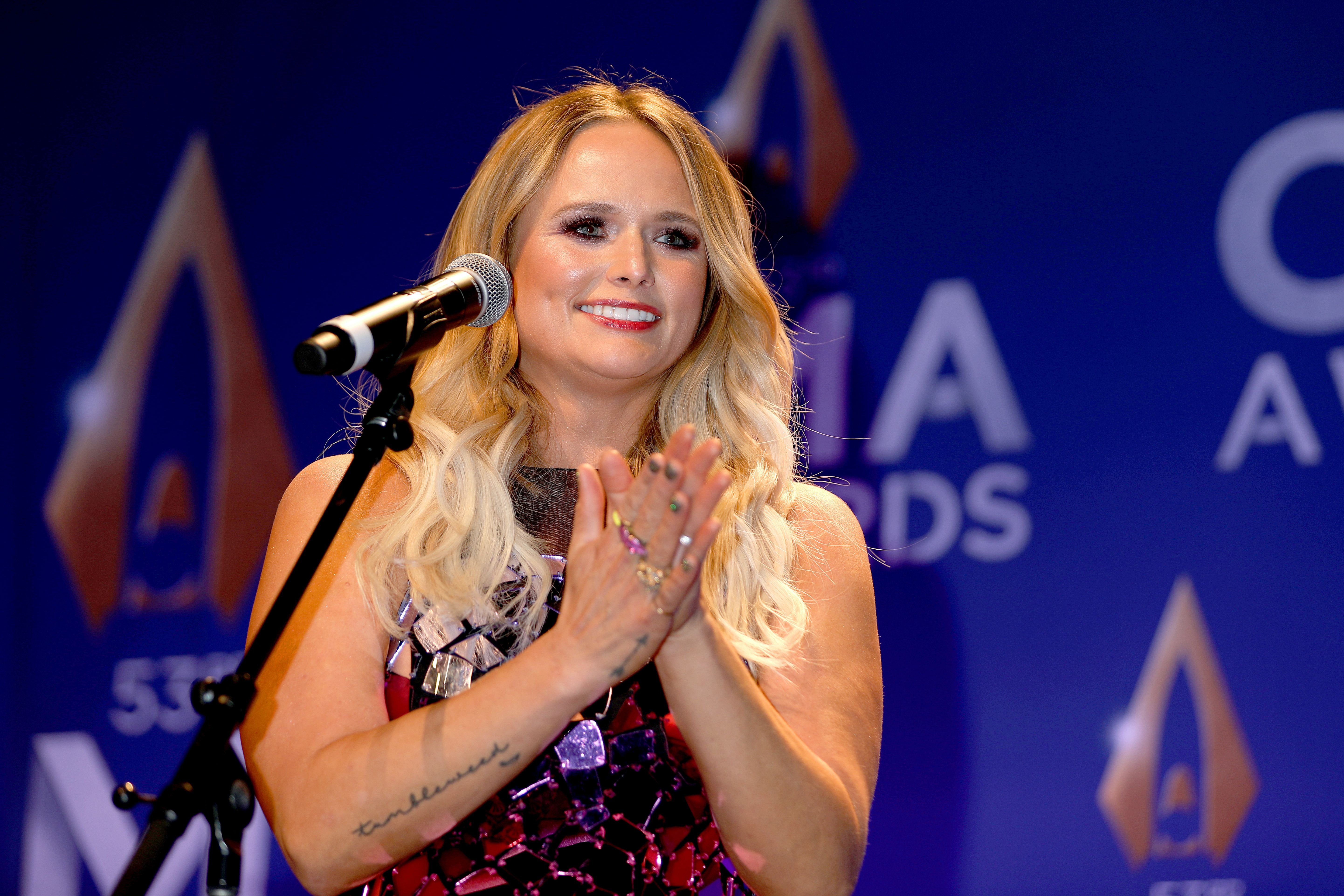 In the photo, the blonde beauty characteristically radiates so much confidence as she looked out of the stationary vehicle while holding on to the truck's door. The singer wore a black jacket while the rest of her outfit was hidden as she posed for the picture inside the truck. She captioned the photo:
"Everyone could use a little adventure...so @idyllwind and I treating one of y'all to a glamping trip! Enter to win at the link in my bio. #glamplife."
LAMBERT'S CMA APPEARANCE
Last week, Lambert made sure she turned heads when she arrived at the 2020 Country Music Association (CMA) Awards. The award-winning singer walked the red carpet in a stunning bright pink dress.
Lambert was nominated for seven CMAs this year, including Entertainer of the Year. Fellow country music star Carrie Underwood was also nominated for the category, making it the first time since 1979 that two female solo artists are up for the top prize.
Lambert has developed an impressive fashion style, and her strong fanbase pushed the singer to launch her own clothing line called "Idyllwind."
LADY IN PINK
At the CMAs, Lambert pulled out all the stops and made sure she dressed gorgeously as she combined her beautiful dress with an electric pink clutch bag and shoes. She walked the red carpet alongside her husband, Brendan McLoughlin.
McLoughlin wore a pink tie with his outfit to compliment his wife's all-pink appearance. Over the years, Lambert has developed a unique fashion style, and her strong fanbase pushed the singer to launch her own clothing line called "Idyllwind."
LAMBERT'S CLOTHING LINE
The clothing line, "Idyllwind" is a brand for all the confident, adventurous, perfectly imperfect women. A description that perfectly fits the beautiful singer. Interestingly, Lambert often models for her clothing line, and it has generally yielded positive results.
Since she launched the brand, it has done reasonably well, and her unique country, western designs have become a hot pick for many of her fans. 
The year may have been tranquil for most musicians, including Lambert, but she is closing out the year with some noise from her music and fashion endeavors.