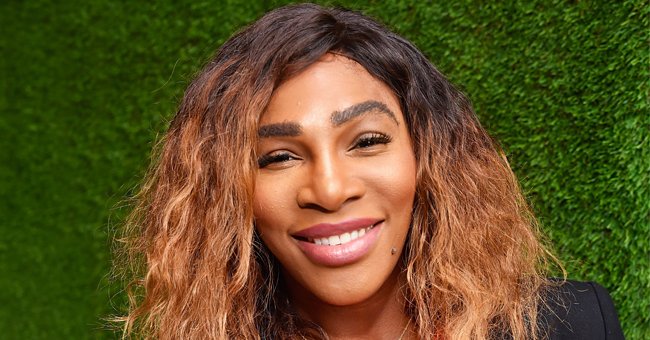 Getty Images
Serena Williams' Daughter Olympia Looks Adorable in a Yellow Swimsuit Enjoying Swim in a Pool

Tennis superstar Serena Williams' daughter Olympia looked adorable in a new photo shared on her dad, Alexis Ohanian's Twitter page. Olympia wore a yellow swimsuit and was spotted swimming.
Serena Williams and her husband, tech mogul Alexis Ohanian live for their daughter Olympia. They dote on her at every given opportunity, and their social media pages are brimming with photos of the little angel.
Recently, it was the turn of the Reddit co-founder to dote on his daughter. The proud father took to his official Twitter account to share a cute picture of Olympia.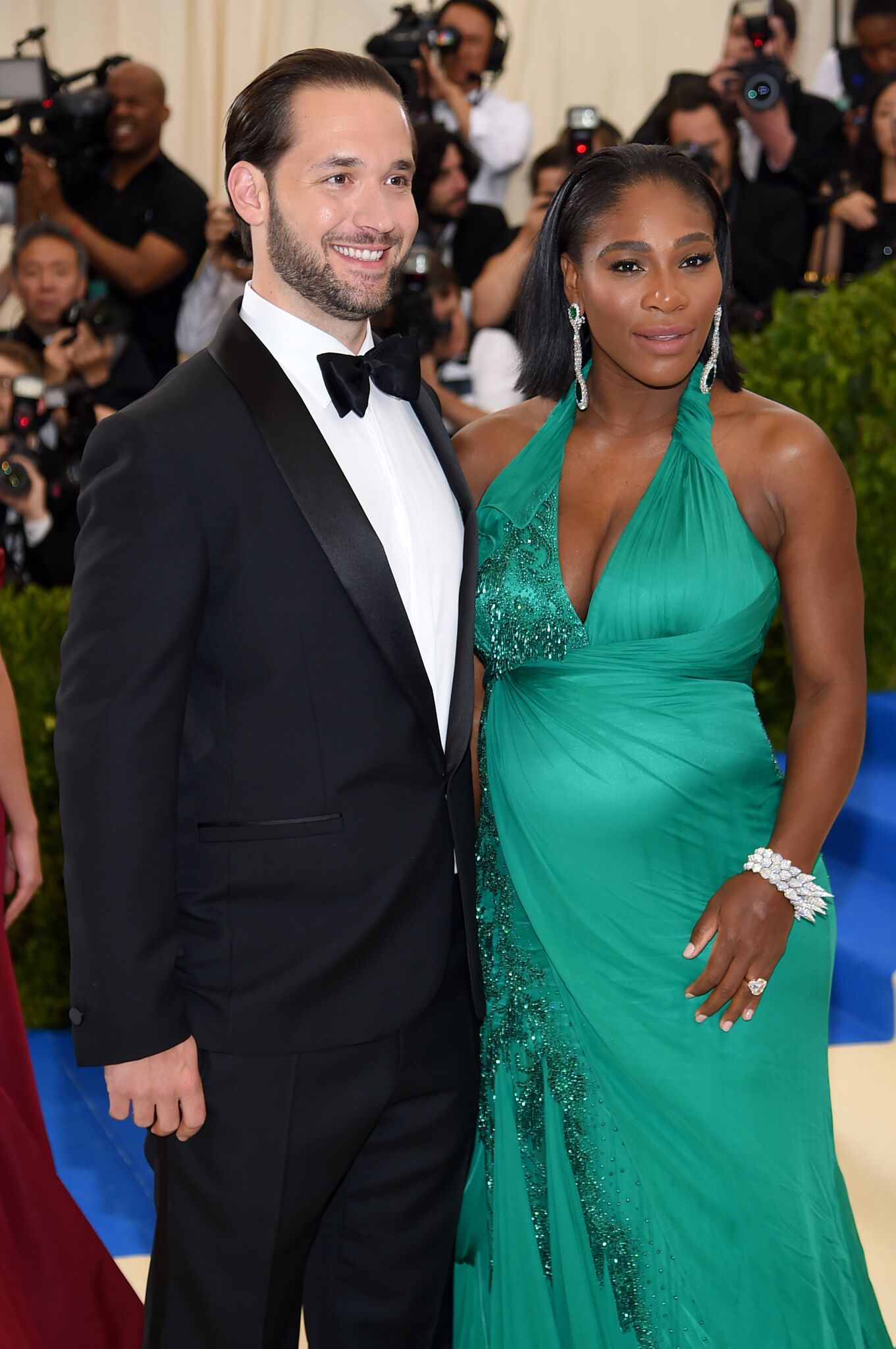 Alexis Ohanian and Serena Williams at the Metropolitan Museum of Art on May 1, 2017. | Photo: Getty Images
In the picture collage, Olympia was wearing a yellow swimsuit and happily playing in the pool, much to her father's admiration.
The picture quickly garnered several comments from Ohanian's followers, with many of them in awe of her beauty. He shared the photo alongside the caption:
"Saturday energy @OlympiaOhanian. Re-lived 18hrs later on @DispoHQ."
In October, Williams made headlines after she revealed she had signed her daughter up for tennis lessons. Even though her daughter is barely three, the tennis champ is already priming her for a future in tennis.
Undoubtedly, Williams would love to see her daughter pick up the racket professionally at some point in her life. Still, she has maintained that she would not "force tennis" on her daughter.
Williams' career suffered momentarily as she plummeted down the rankings.
Despite her hectic schedule, Williams has been very involved in the upbringing of her daughter. The duo has formed a close bond, and their unraveling relationship is premium entertainment for social media users.
But Williams' husband Ohanian cannot be left out of this exciting equation. In fact, he plays a very crucial part in the frame of things, as his unwavering support for his wife has helped maintain some balance in her life.
Williams has been very vocal about her experience as a first-time mom and how it has changed her life dramatically. She revealed that giving birth to her daughter has helped her deal with the anxiety she usually feels during games.
Williams and Ohanian welcomed their daughter Olympia on September 1, 2017. The couple, who had been engaged a year earlier, eventually tied the knot on November 16, 2017.
Following her daughter's birth, Williams' career suffered momentarily as she plummeted down the rankings from number one to number 453.
Not one to give up without a fight, Williams has gradually fought her way up the rankings. She even clinched her first tennis title since becoming a mom when she won the ASB Classic in New Zealand earlier in the year.
Despite her recent resurgence, Williams openly admits that balancing motherhood with her career has not been easy to navigate. However, the couple has done a great job by any account.
Please fill in your e-mail so we can share with you our top stories!