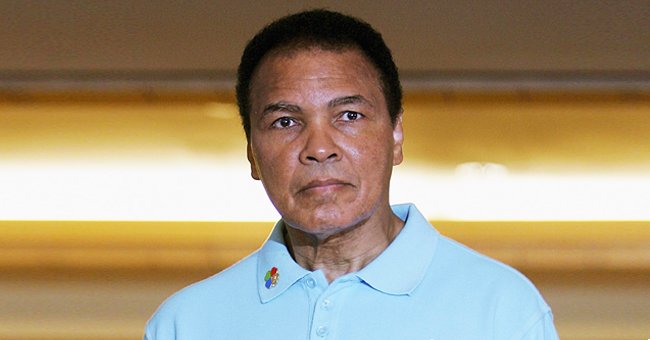 GettyImages
Muhammad Ali's Grandkids Smile with Parents in Pics — Do They Look like the Legendary Boxer?
Former boxer and late Muhammad Ali's daughter, Laila, recently taught her fans and followers the importance of nurturing their kids with a sweet post in which she marveled at how fast children grow and learn.
Former professional boxer and the daughter of Muhammad Ali, Laila Ali, recently marveled at the wonders of parenting and watching her kids grow in a heartfelt post on her Instagram. The proud mother of two shared photos of her kids and wrote:
"♥️Parents: Time is passing. Our children are growing up extra fast right now. They are watching and listening...taking it ALL in."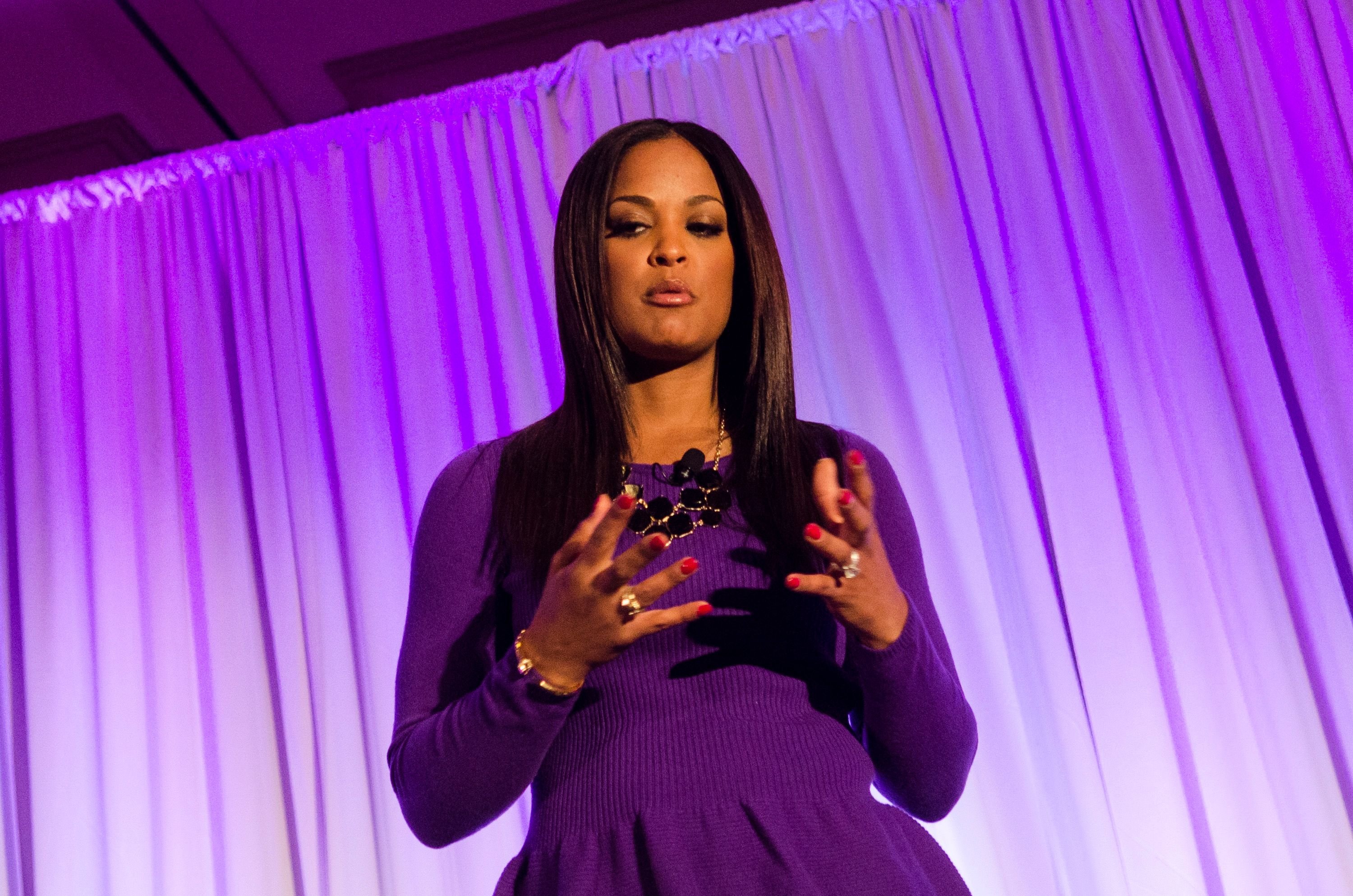 Laila Ali at the 6th annual Get RADICAL Women's Conference at the Hyatt Regency on March 21, 2014 | Photo: Getty Images
Laila marveled at how children are shaping their own views about themselves, their parents, and the world around them. She also wrote that the kids are observing and learning who they want to be and who they do not want to be when they become adults.
She encouraged other parents not to get carried away by whatever happens outside of their homes to the point where they forget to measure what matters the most. She reminded them that they would never get the lost time back.
Laila's insightful caption accompanied three pictures. The first was a precious throwback snap of her son, Curtis, and her daughter, Sydney. The adorable siblings were captured in a warm, loving embrace.
The pictures that followed were more recent snaps of the siblings looking much older. Laila's fans were touched by her words as well as stunned by how fast her kids had grown. They praised the beautiful family in the comments.
Laila admitted to NBC News that she learned a lot about raising children from her iconic father.
Laila, 42, shares her little ones, Sydney and Curtis, with her husband, former NFL player Curtis Conway, with whom she tied the knot in 2007.
Being the daughter of a man as legendary as her father, Laila has come to build her own story and legacy for herself in and beyond the ring. It is not surprising that she hopes her children can do the same. She shared in a 2016 interview with Parents.com:
"It's funny because we actually don't pressure our kids when it comes to playing organized sports. We believe in seeing what it is your kids are interested in and nurturing that."
She spoke of her son Curtis's involvement in baseball, soccer, and basketball, but emphasized his undeniable interest in building and technology.
With that knowledge, it was not in her or Conway's interests to force or influence his choices whenever he decided to pick.
For Sydney, she gushed about her champ-like spirit and admitted that she would love to see her girl play tennis so that she would learn good sportsmanship.
Laila admitted to NBC News that she learned a lot about raising children from her iconic father. The late icon taught her the importance of making a change.
Her father faced and triumphed despite many challenges in his own humanitarian work, and she was learning that she had to do the same.
The proud mom said that she believed that the world would not have so many problems today if people were more compassionate towards one another.
She added that she works hard every day to raise caring kids whose compassion would help change the world. What a phenomenal mother!
Please fill in your e-mail so we can share with you our top stories!