Evan Ross Melts Hearts Showing His Look-Alike Daughter Jagger Chilling in Cozy Blue Pajamas
Evan Ross just brightened his fans' lives with a picture of his daughter, Jagger Ross. The actor shared some pics and a video of his look-alike child.
Evan Ross recently shared a photo of his cute daughter, Jagger Snow Ross, chilling at home. Jagger looked comfy in a matching pair of blue pajamas with red and white candy cane and mistletoe prints.
In the first photo, Jagger could be seen from a side angle, flashing a big radiant smile away from the camera. Her long brown hair flowed freely past her shoulders.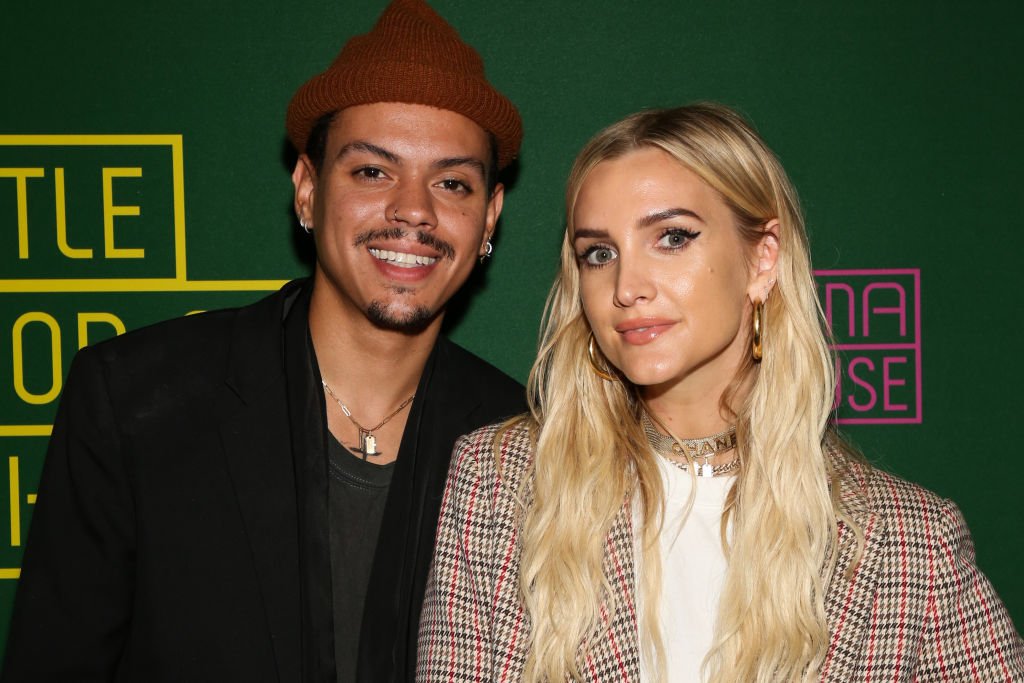 In the second and third posts, the five-year-old changed angles, and she could be seen facing the camera. Her bubbly smile was even bigger and cuter this time around, especially as she shut her eyes tightly in a playful manner.
The slideshow ended with a video where Ross could be heard asking his daughter what she was doing, to which she replied in a high pitched tone, "I'm eating mangoes," while curled up on the couch.
Fans took to the comment section to compliment the adorable Jagger, who most fans felt looked like a perfect combination of Ross and her mother, singer Ashlee Simpson as well as her grandmother, the legendary Diana Ross.
"What a little goddess, bless her heart," commented one fan while another said, "she's so cute I see her mamas smile and dads [sic] eyes!!!" Singer Lauren Hashian also chimed in, "Oh my gosh!! Her little face!! Her little voice!!"
Jagger's sweet nature is not just evident in pictures but in real life too. She was ready to share her love with a younger sibling.
Less than a month ago, she welcomed a baby brother, Ziggy Blu Ross, although she wanted a baby sister instead. Life and Style exclusively revealed that Jagger had explicitly told her parents she wanted a sister.
Ziggy is the second child to Ross and Simpson. However, Simpson has an 11-year-old son, Bronx Mowgli Wentz, from her previous marriage to Fall Out Boy singer Pete Wentz.
Wentz, 40, and Simpson, 36, were married for just three years from 2008 to 2011. Now that both exes have moved on, they have been co-parenting amicably, creating a perfect harmony with their blended families. Wentz has two other children with his partner, model Meagan Camper, 31.
Simpson's relationship with Ross, 32, began in 2013, and the two fell deeply in love, often raving about each other on social media. They were engaged the following January and wed in a beautiful ceremony at Ross' mother's estate in Connecticut.
It may have looked like the relationship between Simpson and Ross moved quickly, but their love connection was a long time coming. The duo had already been friends for ten years before becoming romantically involved.