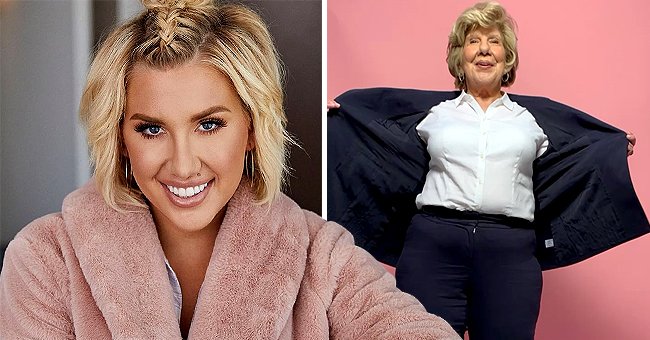 instagram.com/savannahchrisley
Savannah Chrisley Calls Nanny Faye the Best Grandmother Ever Alongside a Stylish Video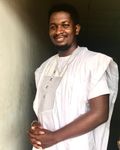 Nanny Faye is the matriarch of the Chrisley family and fans favorite grandmother on the show "Chrisley Knows Best." The 76-year-old stole the spotlight in a sweet video uploaded by her granddaughter.
Nanny Faye Chrisley rose to fame for her appearances on the reality TV show "Chrisley Knows Best" which features her son, Todd Chrisley, and his children. Her granddaughter, Savannah recently shared a video of the 76-year-old, and fans couldn't help but love the hilarious grandma.
The video captured Nanny dressed in a dashing Navy-blue suit paired with a white shirt and hoop earrings. The Boomerang clip showed the matriarch mumbling some words as she opened her jacket and closed it.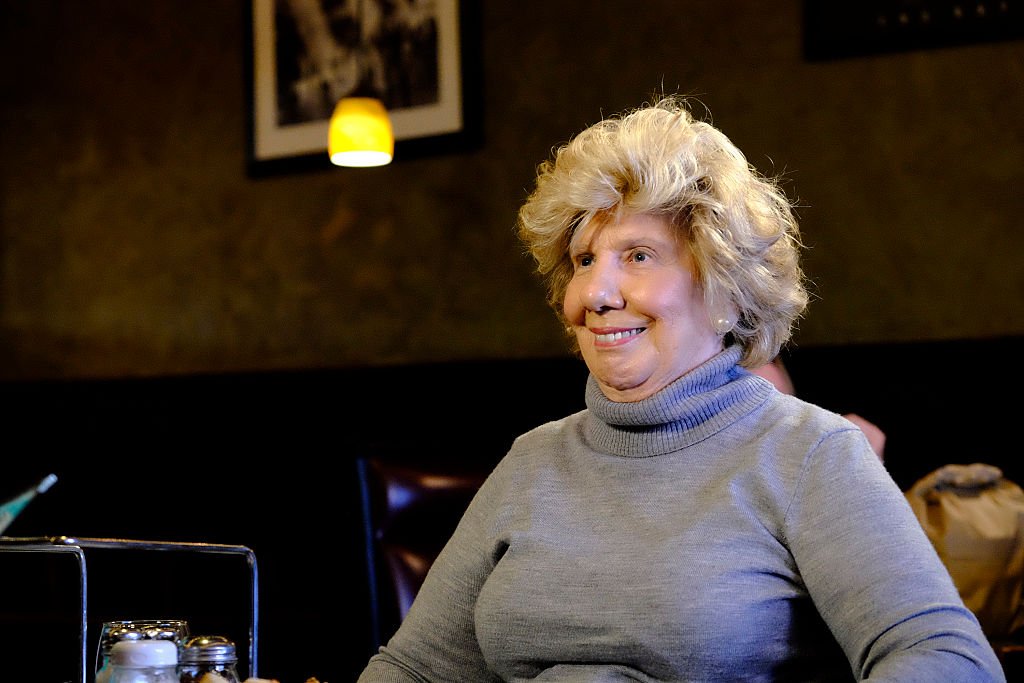 Faye Chrisley at Chrisley Knows Best - Season 4 on December 11, 2015 | Photo: Getty Images
The post received several likes and comments from fans. Many couldn't believe how good Nanny looked while others declared their love for her antics in the comment section. Savannah caption read:
"Making her prove she wasn't stealing @sassybysavannah lip kits…@nannyfayechrisley is by FAR the best grandmother ever."
Earlier in November, the teaser for a new "Chrisley Knows Best" episode showed the 76-year-old on the hunt to find a truffle-sniffing pig. She enlisted the help of her grandson, Chase, who had doubts about her plans but still decided to help.
[Savannah] told sources about her recent split from her ex-fiancé, Nic Kerdiles, and how their relationship affected her.
During their search, Nanny showed interest in a particular pig and declared that it would be "good at finding truffles." When her grandson asked how she knew, the matriarch claimed she was a "pig whisperer."
While her grandmother was having fun pig searching, Savannah on the other hand was dealing with a medical condition. The 23-year-old told sources about her current battle with endometriosis and her decision to freeze her eggs.
The TV star disclosed that she was diagnosed with the disorder at 18 and the possibility of not having kids scared her. Which is why she decided to freeze her eggs as a precaution.
This wasn't her only big news, the 23-year-old told sources about her recent split from her ex-fiancé, Nic Kerdiles, and how their relationship affected her. The couple initially called off their engagement and decided to date again but in September, Savannah revealed that their relationship was over.
The 23-year-old explained that their split was due to personal changes as they had reached a point where neither of them was able to satisfy the needs of the other person. The former couple spent three years together and according to Chrisley they remain "on good terms."
Please fill in your e-mail so we can share with you our top stories!