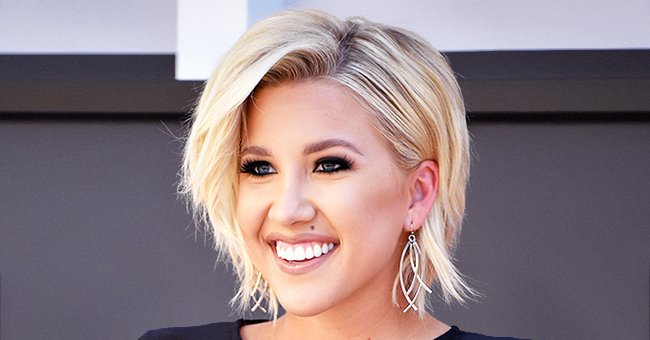 Getty Images
Savannah Chrisley and Nanny Faye Smile for a Sweet New Selfie Together
"Chrisley Knows Best" stars, Savannah Chrisley and Nanny Faye looked adorable together while spending quality time as seen in the former's recent Instagram post.
Savannah Chrisley recently shared a heartwarming selfie of herself with her grandma, Nanny Faye, while they were spending quality grandma and granddaughter time together. Savannah captioned:
"My forever girl ❤️…"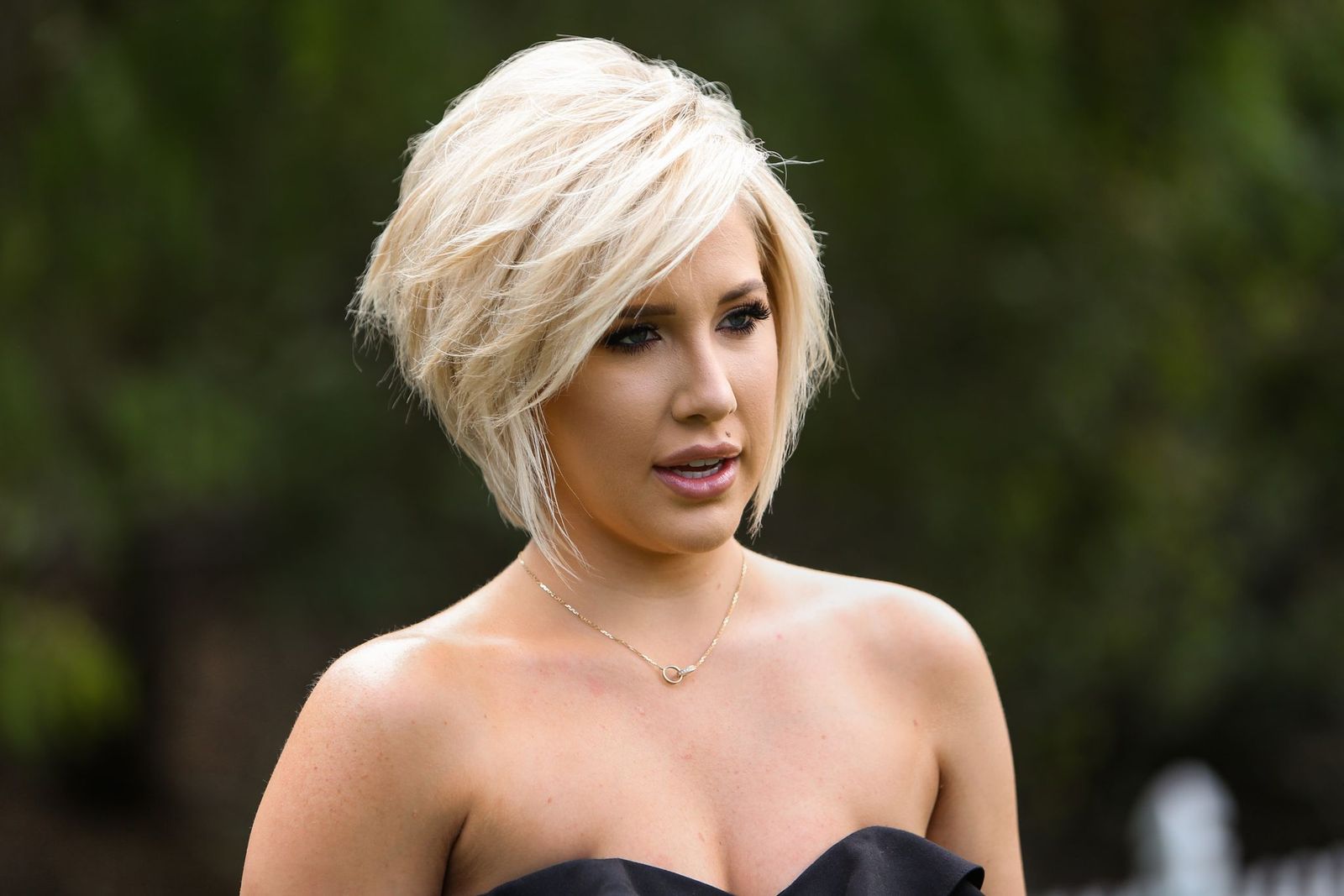 Savannah Chrisley visits "Home & Family" at Universal Studios Hollywood on March 27, 2019, in Universal City, California | Photo: Getty Images
In the cute photo that Savannah posted, Nanny was looking as smashing as ever in a plain white tee shirt and a matching white bucket hat. Perched on her nose were cool sunglasses that gave her an edgy look.
Savannah was almost matching Nanny in a white tee-shirt that had a blue lightning bolt and blue pants the same as Nanny's. Instead of a white hat, she opted for a more laid-back option of a blue baseball cap.
Savannah's fans and followers absolutely loved the grandma-granddaughter duo and the bond they shared, leaving comments that praised Nanny's effortless style.
The entire family was under legal backfire for tax evasion and fraud allegations.
Although Nanny Faye and Savannah look stunning in the Instagram post, the entire family has had quite the eventful past couple of months. In April, Savannah's father, Todd Chrisley, contracted COVID-19.
Weeks after battling the illness, the reality star revealed that those weeks had been the absolute worst and the sickest he had ever been.
The battle with novel coronavirus was a life-altering experience for him and his family as they all understood the most unappreciated wealth anyone could have — good health.
The patriarch has since recovered, but his family, as Savannah said on Instagram, still considered that period as the scariest. Months after the health scare, the family was brought to the spotlight again when a troll left racist comment about his granddaughter, Chloe.
Chloe, who is biracial, is the 7-year-old daughter of Todd's son, Kyle, and his now-ex-partner. Todd made sure to set the troll straight with a concise clap back, asking them to see how it was not racism that messed anything up, but ignorance and hate instead.
Although it seems that the picture-perfect Southern clan has everything under control, their moments in the spotlight are not always positive. In 2019, the entire family was under legal backfire for tax evasion and fraud allegations.
Not long after those legal confrontations started, Savannah and her fiance, professional ice hockey player, Nic Kerdiles, called off their engagement although they reassured everyone that they simply went back to dating and that getting married was feeling a bit too rushed.
Nonetheless, Savannah and her beau, Kerdiles, are doing alright, Todd's health is back on track, and Nanny Faye is just as she has always been — fabulous.
Please fill in your e-mail so we can share with you our top stories!