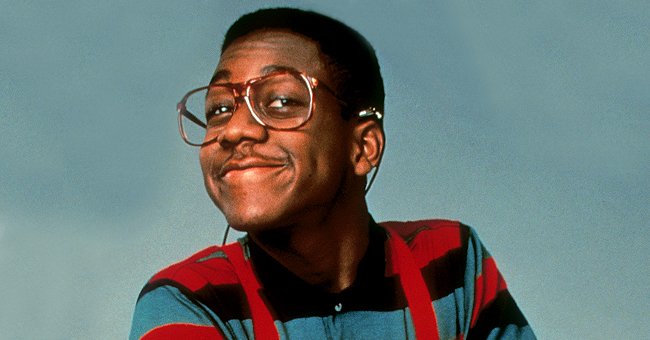 Getty Images
'Family Matters' Star Jaleel White Shows Uncanny Resemblance To His Dad in This TBT Photo
Jaleel White recently showed fans where he got his looks from. The "Family Matters" star shared a throwback photo of himself with his dad and the two men share an uncanny resemblance.
Jaleel White is famous for his role on the iconic '90s sitcom "Family Matters" where he starred as the nerdy but lovable character Steve Urkel. His signature look for the part was unique and remains engraved in fans' minds forever.
The actor finally revealed where he got the inspiration for the cool swagger required for the role of Steve Urkel's alter ego, the handsome and charming Stefan Urquelle.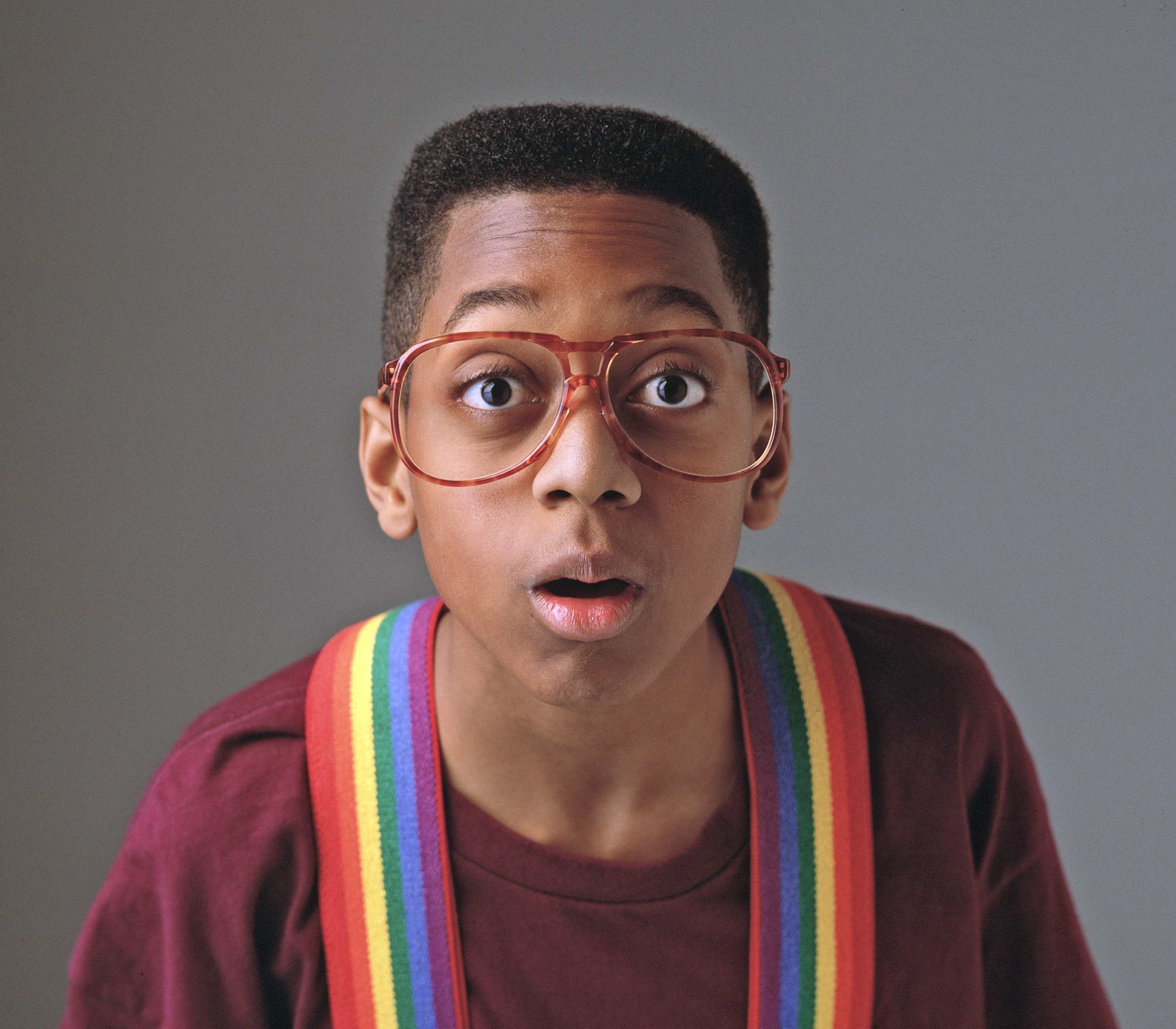 Jaleel White pictured in a promotional poster for Season 2 of "Family Matters" in May 1990. | Source: Getty Images
In the photo, which looked aged by time, Jaleel was pictured next to his father, Michael White, a tall muscular man with strong stature. The two men were pictured flashing big white smiles at the camera.
In the heartwarming caption, the actor revealed that his father had contracted the novel coronavirus (COVID-19) and won his battle against the dreaded disease. The actor encouraged his fans to make time for their loved ones and stay safe. The post was captioned:
"Stefan was cool. But behind the scenes I was just a boy who wanted to be like my Pops. Almost lost him this year ? but God said it wasn't his time ?? #makingupforlosttime #grateful #Covid not done out here #maskup ? #reachout and #reconnect #protectyourparents"
The message on his caption was heartfelt and showed that Jaleel truly values his loved ones and cherishes the time he has with his father especially now that the actor is also a parent.
The "Me, Myself and I" actor is the father of a beautiful 11-year-old girl named Samaya White. The doting dad spends plenty of time with Samaya and shares many of their adventures on his Instagram page.
After "Family Matters" ended, Jaleel pursued his theatre, film, and television degree and graduated from UCLA. The child actor also starred in several film and tv projects over the years but the most memorable will always be his stint on "Family Matters."
In an October interview with "Today", the "Ever After" podcast host talked candidly about how his unique acting was inspired by white comedians such as Pee-Wee Herman and Ed Grimely.
With the catchy phrase "Did I do that?" Jaleel transformed into an iconic child actor but a lack of full business knowledge put him at a disadvantage in the years that followed.
The actor has since moved away from film and theatre to host his podcast "Ever After," where he talks to child actors about their journey in the industry during and after mainstream success. So far, he has interviewed Keke Palmer, Haley Joel Osment, and Raven-Symoné.
A little-known fact about Jaleel is that even before success on 'Family Matters," the young actor was originally cast in the role of Rudy Huxtable on "The Cosby Show."
The actor was disappointed when Bill Cosby decided to mirror his own real family and cast a girl in the part. However, things fell right into place when he was offered the role of Steve Urkel shortly after.
Please fill in your e-mail so we can share with you our top stories!