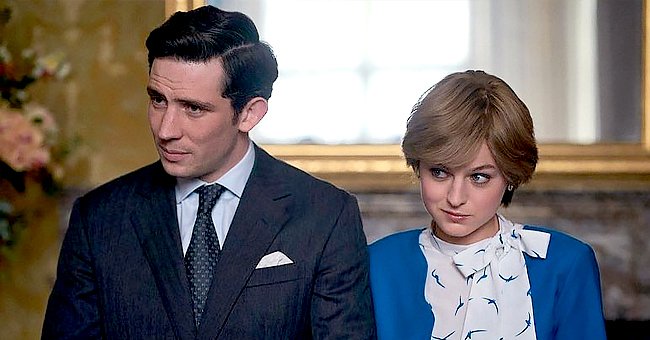 twitter.com/thecrownnetflix
'The Crown' Plot — Comparing the TV Show's Storylines with Real-Life Events
Season 4 of "The Crown" depicts events happening between 1977 and 1990 that include Princess Diana, played by Emma Corrin, and Margaret Thatcher, played by Gillian Anderson.
The historical drama streaming television series about the reign of Her Majesty is created and principally written by British screenwriter Peter Morgan. It was produced by Left Bank Pictures and Sony Pictures Television for Netflix.
The fourth season was released on November 15. Here's a recap of the season's most significant moments, and take a look at whether they are accurate or not in the life of the royals.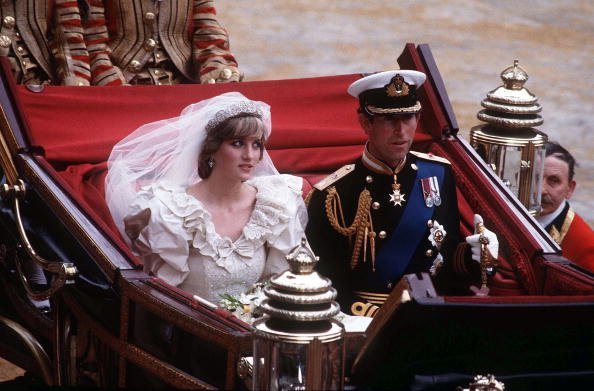 Princess Diana and Prince Charles at St. Paul's Cathedral July 29, 1981 in London | Photo: Getty Images
CHARLES AND SARAH'S RELATIONSHIP
Prince Charles indeed dated Princess Diana's older sister, Lady Sarah, around 1977. That was the first time Charles had met Diana, then 16. However, in an interview, Sarah admitted that she just was not that into Charles.
Their relationship crashed after that interview. Charles then started dating Sarah's younger sister, Diana. When Charles and Diana became engaged in 1981, Sarah said in an interview that she introduced them.
LORD MOUNTBATTEN'S LETTER
The first episode of Season 4 shows the death of Lord Mountbatten, who was very close to Charles. He was killed in an explosion caused by an IRA bomb.
In a scene after the bombing, Charles can be seen reading a letter from Mountbatten. In the letter, Mountbatten told Charles to enjoy sowing "some wild oats" and have as many relationships as he can before settling down.
The letter added: "But for a wife, he should choose a suitable, attractive, and sweet-charactered girl before she has met anyone else she might fall for."
Mountbatten might not have sent that letter to Charles on the eve of his death, but indeed, he sent plentiful amounts of advice to his beloved great-nephew.
THE BALMORAL TEST
As shown in episode two of "The Crown," Diana passed the Balmoral Test, which has been important for all kinds of visitors to the royal family, with flying colors.
Diana did pass the Balmoral Test in real life, but she did not quite enjoy some of her later trips. According to Diana, there were "negative atmospheres" at the castle with the royal family.
DIANA'S ENGAGEMENT RING
In "The Crown," Diana is allowed to choose her own engagement ring, and that really happened in the late princess' life. Diana chose a 12-carat oval Ceylon sapphire.
Her engagement ring is surrounded with 14 solitaire diamonds and set in 18-karat white gold. The People's Princess wore the ring up until her divorce from Charles in 1996.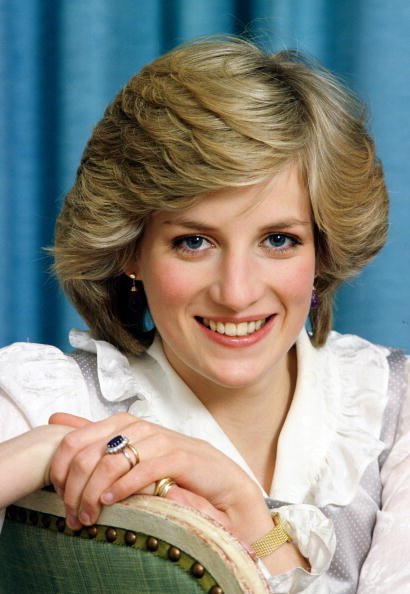 Diana, Princess of Wales, at home in Kensington Palace, in an undated photo. | Photo: Getty Images
DIANA'S RELATIONSHIP WITH CAMILLA
Basically, it was inevitable that Camilla and Diana would be around each other since Charles' friendship with Camilla remained when he began a relationship with Diana.
In October 1980, Diana and Camilla were photographed together at the Ludlow Racecourse. At the time, the two watched Charles compete in a horse race.
Please fill in your e-mail so we can share with you our top stories!