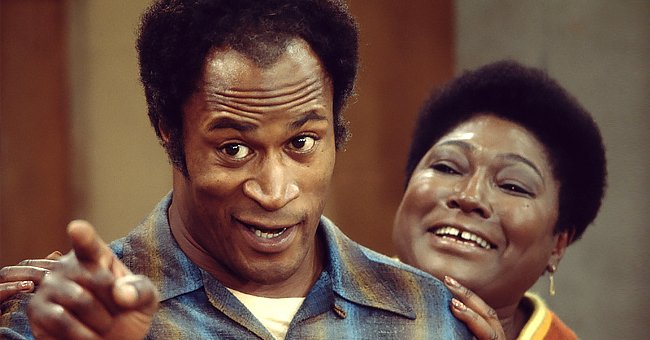 Getty Images
John Amos' Granddaughter Shannon Flaunts Curves in an Orange Swimsuit in Vacation Pics with Mom
Apart from having grown to be a successful creative in the entertainment industry, the daughter of the iconic comedian is a loving mother who doesn't waste an opportunity to gush about her "mini" in social media.
Screenwriter and producer Shannon Amos is the only daughter of 80-year-old comedian John Amos, best known for his role as James Evans Jr. on the classic TV series "Good Times," and she has a grown daughter as well, making John a doting grandfather.
Shannon's daughter Quiera Noelle, who describes herself as an "educator" on her private Instagram profile, has a close and loving relationship with her mother, and the two recently vacationed together in Mexico.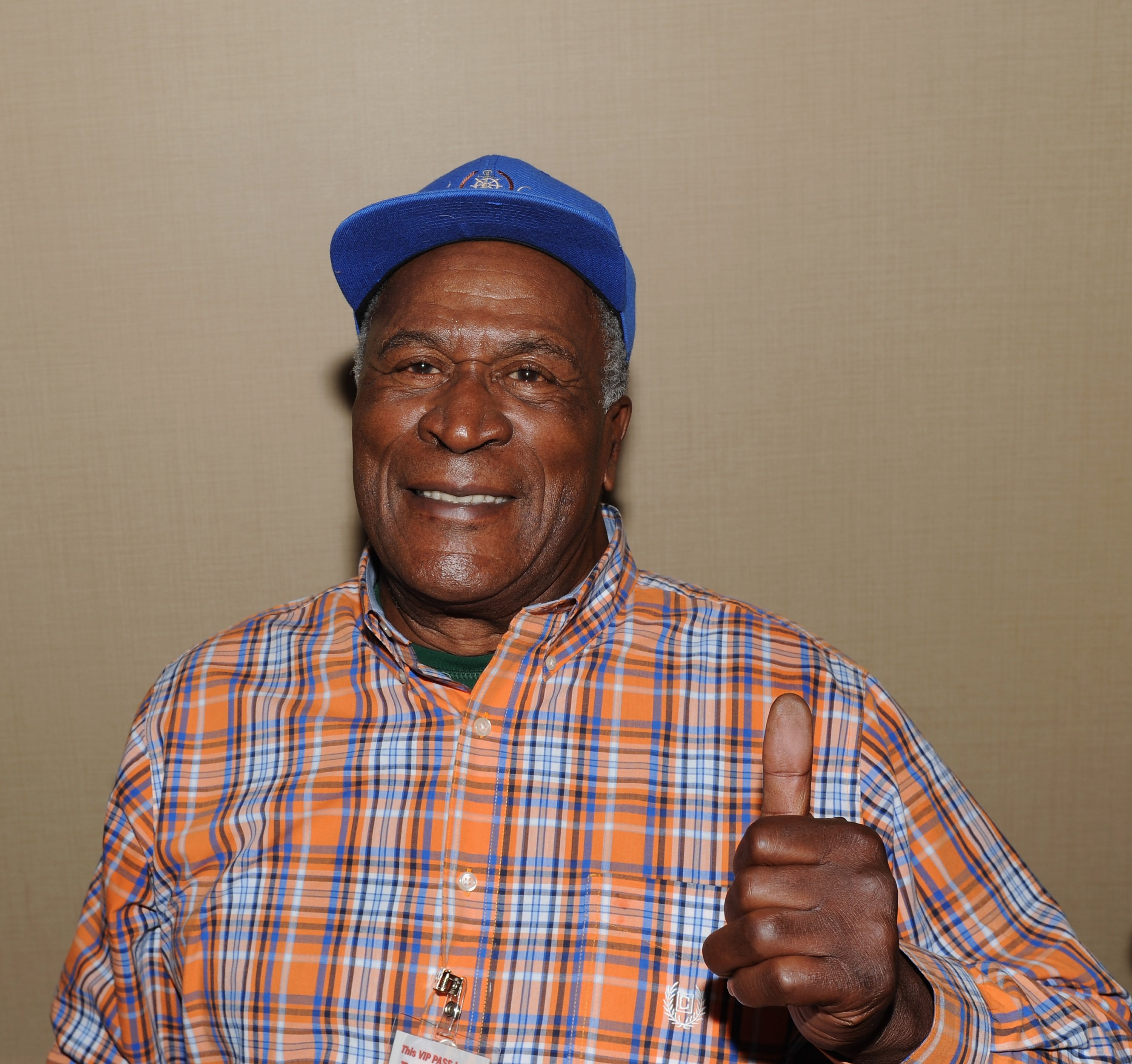 John Amos attending Day 1 the Chiller Theatre Expo at Sheraton Parsippany Hotel in Parsippany, New Jersey in October 2015. I Image: Getty Images.
Shannon was so thrilled about her getaway to the crystal-clear beaches of Quintana Roo in November 2020, that she took to her Instagram stories to mark her reunion with Quiera with a series of swimsuit snapshots of her daughter.
"Hanging with my Mini," Shannon adorably captioned a picture of Quiera standing on the shallow water by the seaside in Playa del Carmen, wearing a bikini that permitted us to admire her beautiful figure.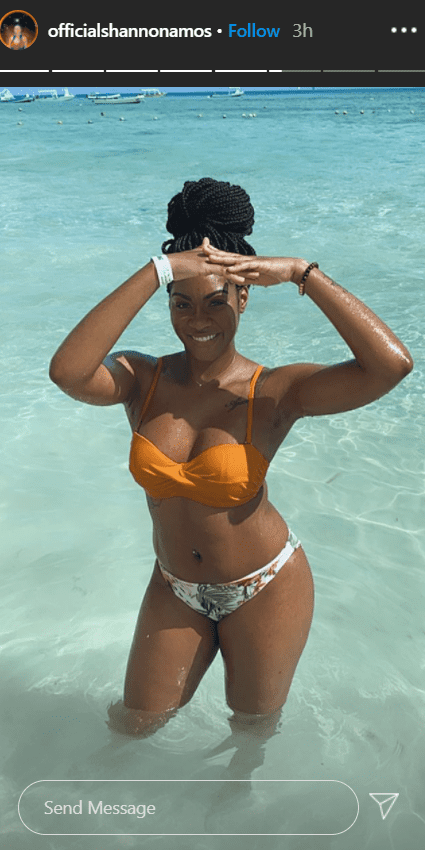 John Amos' granddaughter Quiera Noelle photographed by her mother Shannon in Mexico in November 2020. I Image: Instagram/ officialshannonamos
Quiera's beachwear consisted of a yellow bikini top and a white pattern-printed bottom that looked outstanding in the proximity of her shiny dark skin, and the outfit was very favorable for her overall appearance.
In closer images, also shared on Shannon's since-unavailable Stories, we can appreciate Quiera's charming smile better, as she covers her face from the sun to pose for her mother.
The series of images ended with a joint portrait of Quiera and Shannon sitting together on the sand, and in that photo, we can see Shannon's extensive arm tattoos as she welcomes Quiera to the tropical destination.
A deeply spiritual person, Shannon is also a responsible American who didn't forget her civic duty to support democracy by voting in the latest US presidential elections, and while still in Los Angeles, California on November 2, she teamed up with her famous father to encourage people to do the same.
"We voted. Did you? Are you going to? Vote. Vote. Vote," the veteran actor can be heard and seen telling the camera next to his daughter, who smiles in support of her father's important message.
With a 40-year career as an actor, John undoubtedly owes his iconic status to his starring role in the family comedy series "Good Times," even if his work on the series was eventually cut short for questionable reasons in 1976.
Many years after his character was surprisingly killed off after 60 episodes as the lead, John opened up about the reasons which, according to the actor, led to his dismissal.
As John told a news outlet in October 2017, not just him but also his castmates were upset about the way the all-white screenwriters of the series (that revolved around an African-American family) portrayed the African-American community.
While most of his co-stars allegedly agreed with John's reasons, his "unprofessional" way of expressing his concerns to the showrunners ended up in his firing from the production.
Most recently, in December 2019, John made a well-deserved sort of comeback to the show in front of a live audience during an NBC tribute to late Norman Lear, the creator and producer of "Good Times."
While John's original role in the series was played on that opportunity by Andre Braugher, the veteran actor made a surprising guest appearance as Alderman Fred C. Davis, much to the audience's delight.
John is also going to make an appearance as probably his second most famous character, that of Cleo McDowell, the father of Eddy Murphy's love interest in 1988's "Coming to America," in the upcoming and much-expected sequel to the film.
Please fill in your e-mail so we can share with you our top stories!