Meet Victor Glover — 1st Ever Black Astronaut to Have Extended Stay on NASA's Space Station
Victor Glover made history when he stepped foot on the International Space Station on November 17. He is the first African American to join a six-month mission in the orbiting station.
On board Resilience, SpaceX Crew Dragon's capsule,  Victor Glover left Earth on the evening of November 15. In a video shared by NASA on Twitter prior to the flight, the 44-year-old astronaut said:
"It is humbling and overwhelming…Thank you for your support for your love."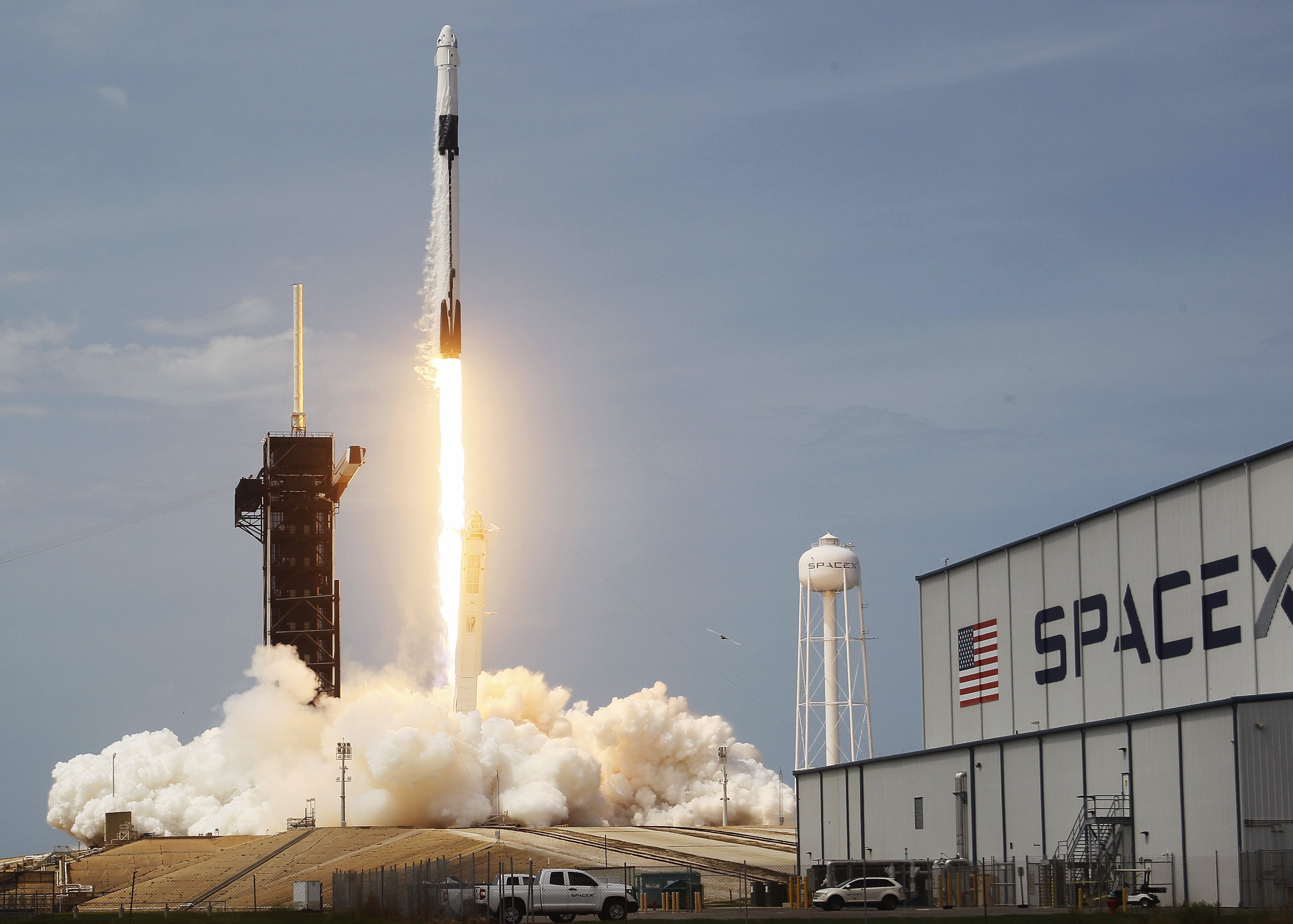 BECOMING AN ASTRONAUT
Glover joined three other crew members – fellow NASA astronauts Shannon Walker and Mike Hopkins and Japan's Soichi Noguchi – for SpaceX's first-ever contracted, fully operational astronaut mission to the orbiting station for NASA.
The astronaut, who has four children, will serve as a crew member for the Expedition 64 and Expedition 65 missions on the International Space Station.
Now serving as pilot and second-in-command on Resilience, the California native was serving as a Legislative Fellow in the United States Senate when he was chosen as an astronaut in 2013.
1st EVA training run. Thx divers, techs, engrs, conductors, directors, and awesome cameraman! #priceless pic.twitter.com/kTVg2O5K2K

— Victor Glover (@AstroVicGlover) July 29, 2014
A SELF-EFFACING ACHIEVER
He was one of eight members of the 21st NASA astronaut class. But Glover, who will spend time in orbit for more than six months, does not allow his achievement to get into his head.
He has been passing on the credit to his crewmates and the other people behind the launch of the mission dubbed Crew-1. He said in a press conference last week:
"I am honored to be in this position and to be a part of this great and experienced crew."
Meet Victor Glover (@AstroVicGlover), your pilot for today's flight. #LaunchAmerica pic.twitter.com/zWMmz1y9eG

— NASA (@NASA) November 15, 2020
A WELL-DECORATED ENGINEER
Glover vowed to do his best to give justice to all the work that has been put into the mission by many people. Considering his training and educational background, he is sure to finish the challenge with flying colors.
Among other educational accolades, Glover holds a Bachelor of Science in General Engineering, a Master of Science in Systems Engineering, and a Master of Science in Flight Test Engineering.
Glover is not the first African American astronaut to ever step foot on the orbiting lab, however.
A LONG-OVERDUE MILESTONE
Glover has been deployed in combat and peacetime. He was previously deployed in Iraq and in Japan where he served on the U.S.S. George Washington.
Having a Black crew member on the space station is deemed long overdue. For 20 years, rotating astronaut crews have been manning the orbiting lab.
Glover is not the first Black astronaut to ever step foot on the orbiting lab, however. A few others have come aboard the space station during space shuttle missions, but their stay there only lasted a few weeks.
His achievement is reminiscent of the milestone attained by Javicia Leslie, TV's first Black Batwoman. The talented actress rose to prominence with her breakout role in the CBS series "God Friended Me."