Jacob Roloff's Wife Isabel Responds to Pregnancy Rumors — Here's What She Revealed
At the beginning of the week, Isabel Roloff had her and her husband's fans excited when she posted a social media post that had followers questioning if she was hinting that they were pregnant.
Last September, Isabel Roloff got married to former "Little People, Big World" reality star Jacob Roloff. In the same month this year, the young couple celebrated their very first wedding anniversary!
Isabel, who's struggled with mental health issues in the past, is 24 this year while her husband is younger than her, aged 23. On Monday, November 16, 2020, the photographer had fans excited when she posted a note alongside an Instagram photo.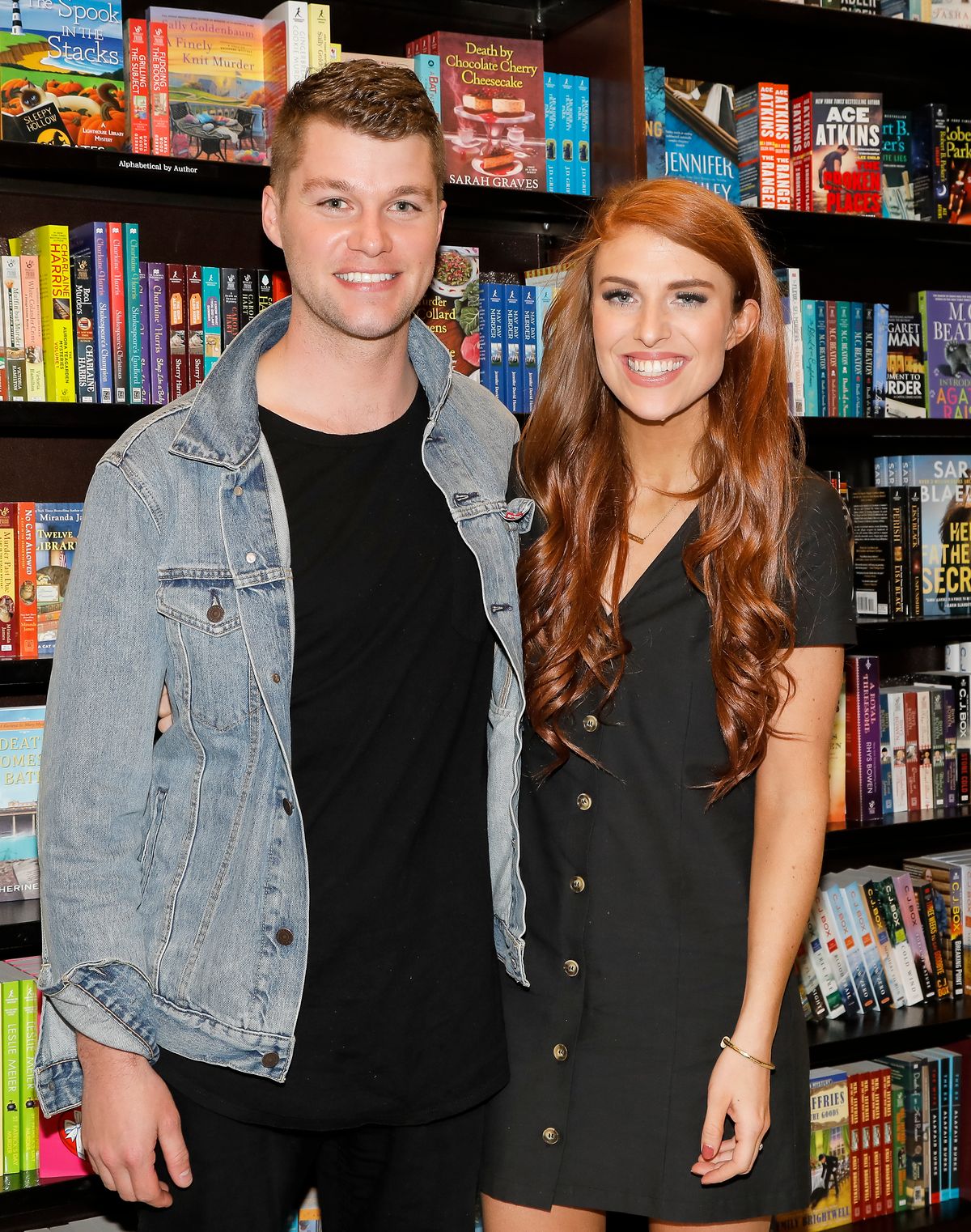 In the image, the young podcast host was seen posing with her husband as they snuggled together. The couple was seen together in the photo where Isabel looked straight at the camera and Jacob looked to his left.
What had fans talking was the caption on the photographer's post. She shared her thoughts with her followers next to the sunkissed image candidly writing:
"Just thinkin' about what our babies are gonna look like."
One particular fan replied to the post noting how "adorable" Jacob and Isabel's children would be. The follower also revealed that he/she was waiting in anticipation for the official announcement.
Isabel quickly replied to the fan explaining that a pregnancy wasn't something that would be happening anytime soon for her and her husband. She estimated that they would have their first child in three to five years.
The same follower added how cute it would be to have cousins with Isabel that were in the same age group. Once again, the host clarified that they would probably only be ready in a few years.
Some people might call Jacob Roloff the black sheep of the Roloff family.
A second fan replied blatantly asking if Isabel was making a pregnancy announcement. The former reality star's wife answered in the negative to the question to set the record straight.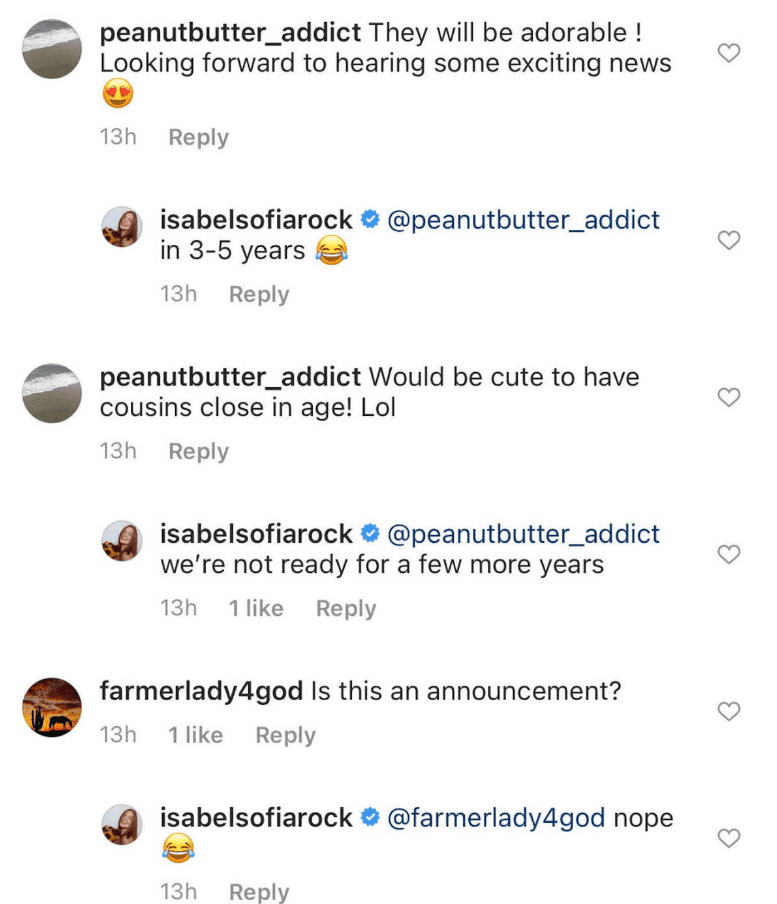 To make sure she'd clarified any misunderstandings, Isabel also posted the same photo to her Instagram Story. Above it, she explained, once again, that she wasn't making a pregnancy announcement.
She even went as far as sharing with her fans that social media would actually be the last platform to know if she was! So we guess that rumor can be laid to rest until a couple of years later.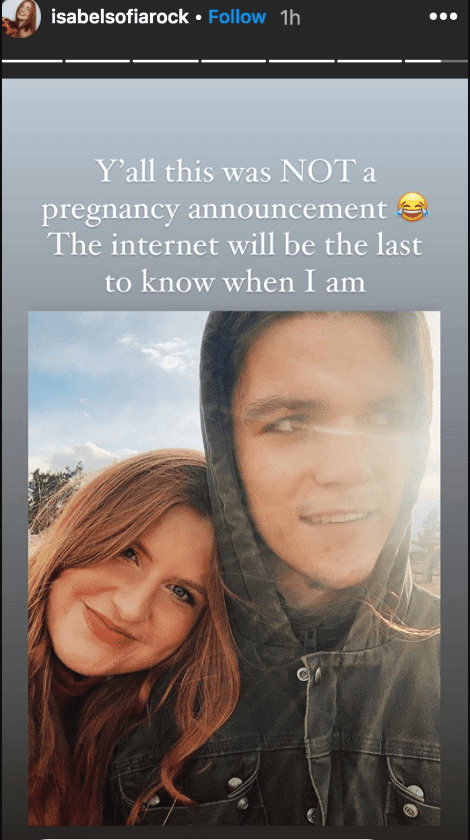 Some people might call Jacob the black sheep of the Roloff family. Besides having left TLC's "Little People, Big World" after being forced to participate since he was just 9, he's also agnostic and liberal in his world views, unlike his older brother.
In the past, Jacob has clashed with Jeremy and his wife Audrey Roloff due to their conservative outlooks. The two siblings have disputed over politics and other topics on-and-off over the years.