Trina & Towanda Braxton Talk About Which Sister Had the Worst Boyfriend/Husband
In a candid interview, Trina and Towanda Braxton of the popular R&B group The Braxtons spilled some details as to which of the sisters have the worst husbands and boyfriends.
Reality stars Trina and Towanda Braxton, best known for being a part of the famed R&B band The Braxtons, became candid when "The Morning Hustle" show asked them about their past relationships. 
As they promoted the latest season of "Braxton Family Values," both sisters revealed in a recorded interview uploaded on YouTube that they think they had the worst ex-partners among their siblings. They have four other siblings.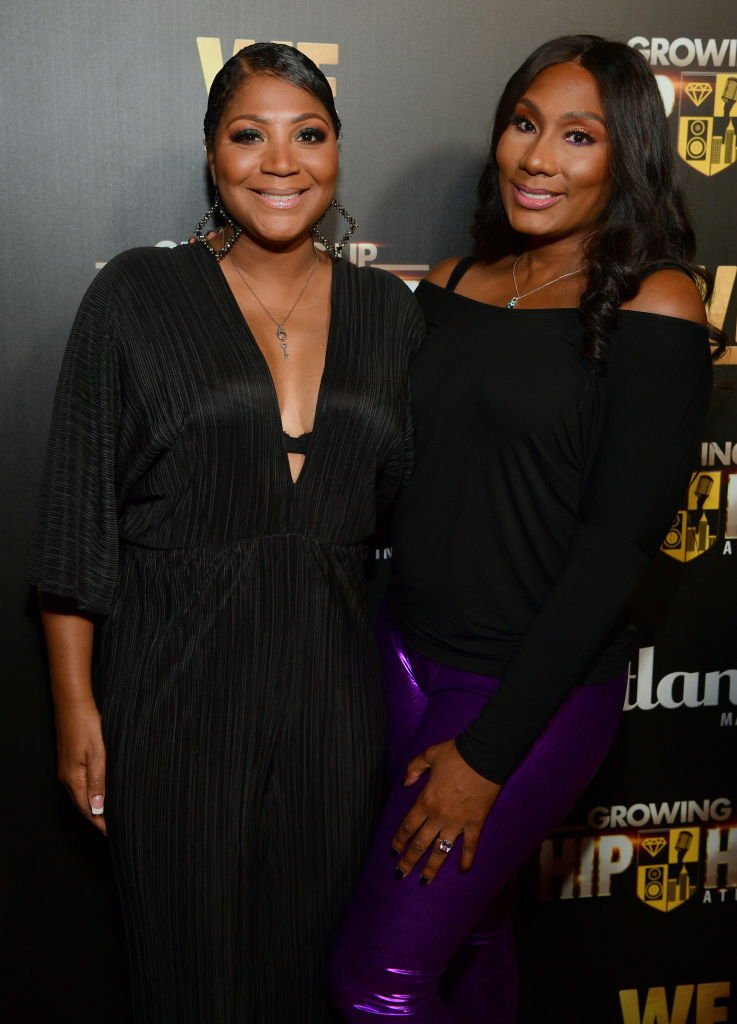 BOTH HAVE WORST PARTNERS
In the video, both sisters raised their hands, but Trina appeared to have the worst one than what Towanda experienced. Trina, who is on her third marriage, blamed it on her youth. 
The 45-year-old TV personality shared that she met her first husband when she was 15 and bore a child at 19. At 20, they got married but their relationship later turned sour. She added:
"We had another kid at 21. We got divorced at 24. That's a lot for kids to go through because we were kids. I have to charge it to immaturity and not to anything else."
Towanda, who is now dating TV producer Sean Hall, shared that her ex-husband was "just wrong," but she thanked him for giving her two beautiful kids. Their genes, she said, made incredible children.
Trina chimed in, saying that anybody could say anything about her late husband, Gabe Solis, but she will never disrespect him as he stepped up as a father to her children when the real ones did not show up.
When the trailer was shown last month, Tamar was disappointed and accused WE tv of using her pain to ramp up show ratings.
A LOSS TO THEIR FAMILY
Trina shared that she admired Solis for standing up as a father figure to her children, Eric and Caleb Mojica. Whatever issues they had in the past, the reality star said they still ended up as friends.
In December 2018, Trina announced on social media that Solis passed away at the age of 43. She did not reveal her ex-husband's cause of death, but some speculated he died of cancer.
She honored Solis by sharing a picture of him with her two sons on Instagram and wrote that for 16 years, he was "an essential part" of their lives. His death was a huge loss to her family, she added.
THEIR SISTER'S MENTAL HEALTH STRUGGLE
With the recent season seven premiere of their family-led reality show, which was overshadowed by their sister Tamar's suicide attempt last July, many fans questioned whether the show would push through. 
It did push through, as the new season aired episodes where the family deals with the crisis. Concerned about Tamar's mental health, Trina said the situation affected them. 
When the trailer was shown last month, Tamar was disappointed and accused WE tv of using her pain to ramp up show ratings. She requested to be released from her contract, which the show eventually honored.
After Tamar made headlines with her suicide attempt, the reality star and singer was transferred to a mental health facility, an initiative made by her family to provide her with the best care for her recovery.
A source reportedly told E! that Tamar, who was having a hard time during the quarantine period, was put under observation, and doctors kept a close eye on her to ensure her safety.