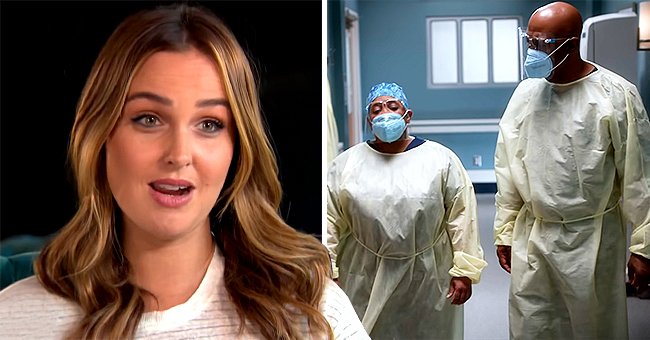 youtube.com/E! Red Carpet & Award Shows youtube.com/ABC
How 'Grey's Anatomy's' Camilla Luddington Responded to Criticism over Wearing KN95 Mask on Set
"Grey's Anatomy" actress Camilla Luddington has responded to a fan who criticized her for wearing KN95 masks between takes following the premiere of the medical drama's 17th season.
The seventeenth season of the medical drama "Grey's Anatomy" premiered last week and was greeted with fanfare from numerous fans worldwide.
The season premiere turned out to be a shocking and emotional affair with the return of an iconic character, Patrick Dempsey, who portrayed Dr. Meredith Grey's late husband, Derek Shepherd.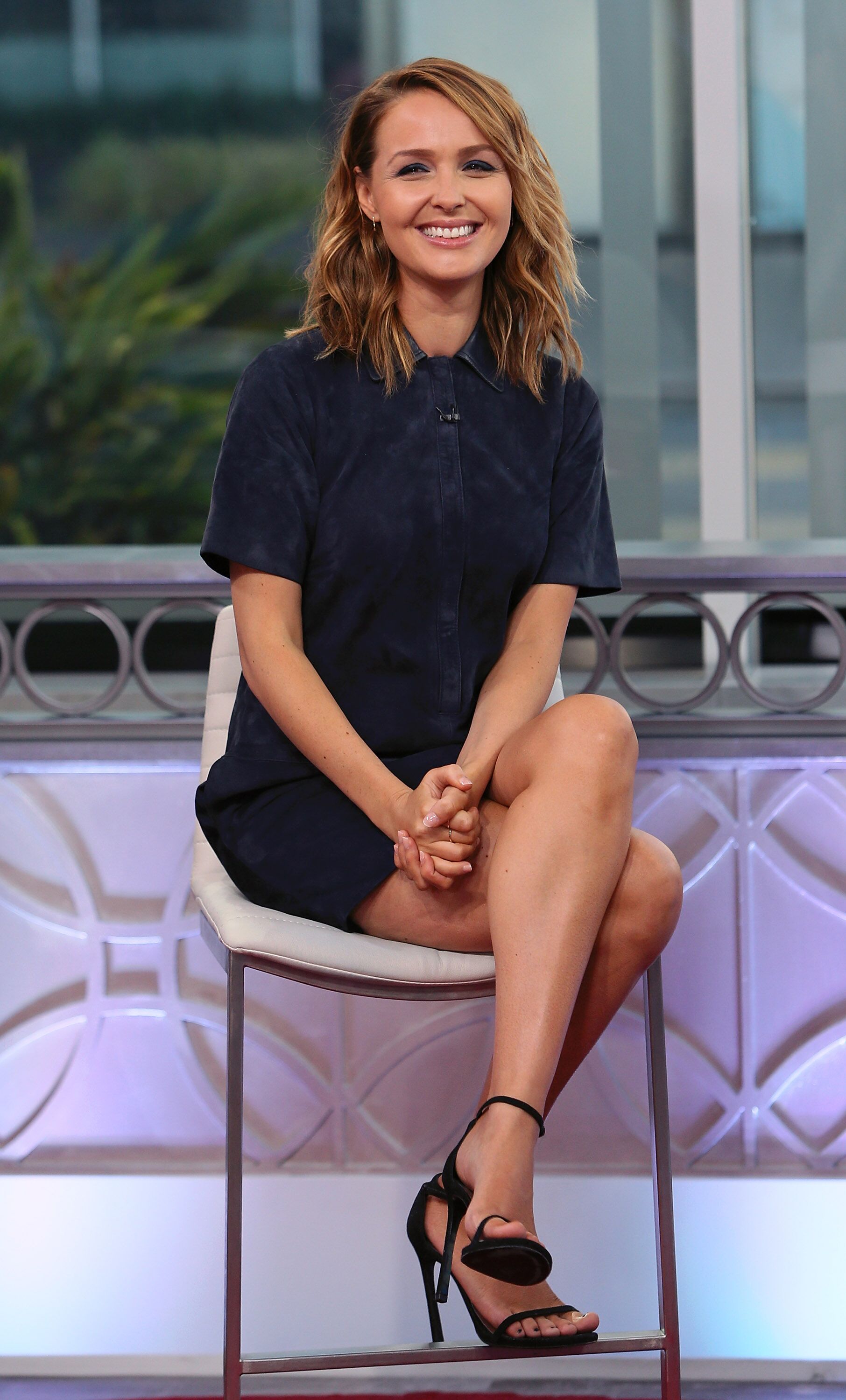 Actress Camilla Luddington visits Hollywood Today Live at W Hollywood on October 3, 2016 in Hollywood, California | Photo: Getty Images
While many fans were excited to see Dr. Shepherd once more amid other revelations from the premiere, one particular fan had issues with how the series's cast members wore KN95 masks on set.
In a tweet directed at actress Camilla Luddington, who portrays Dr. Jo Wilson on the series, the fan said the cast did not need to wear an N95 or KN95 mask behind the scenes, adding:
"You don't need to be wasting PPE. A disposable mask will work just fine."
On Monday, Luddington offered a response to the fan, taking the time to explain how members of the "Grey's Anatomy" cast wear masks in the new season amid the COVID-19 pandemic.
Luddington told the fan that if they saw any of the actors or actresses wearing KN95 masks behind the scenes, then it was because they were wearing costume masks.
A year after tying the knot, the couple welcomed their first son and second child, Lucas Matthew.
The British-born actress further explained that the cast does not get an extra KN95 to wear between takes. Some other fans reacted to Luddington's reply.
One fan explained that she is a nursing student and that nurses have been getting more PPE lately. Hence, it did not bother her if the cast was wearing them on the show since they want it to be as realistic as possible.
Another fan wondered why the critic came for Luddington, while a third fan asked the actress if she knew Dr. Shepherd would return to the show in the season's opener.
Luddington is married to Matthew Alan. The couple tied the knot in a romantic California ceremony in August 2019. Seventy of the couple's closest family and friends attended the nuptials.
A year after tying the knot, the couple welcomed their first son and second child, Lucas Matthew, who joined their first child and daughter, Hayden, born in 2017.
With Luddington clearing the air on how the "Grey's Anatomy" cast wears masks on the show, fans will be looking forward to the second episode of the new season, which is already surprising them.
Please fill in your e-mail so we can share with you our top stories!