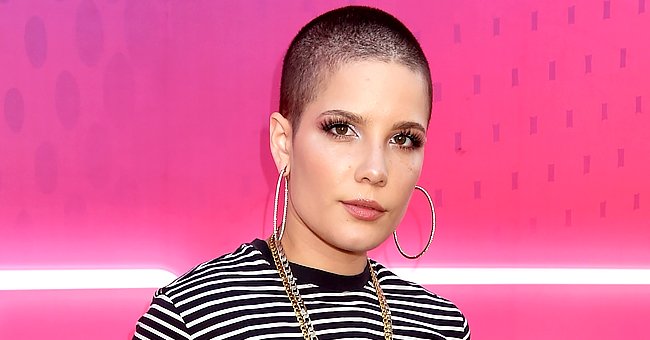 Getty Images
Halsey Says Impact of Mac Miller's Death Pushed Her to Leave a Toxic Relationship — Here's Why
The death of Mac Miller was a watershed moment in the entertainment industry, mainly because it brought the issue of mental health to the forefront. Singer Halsey recently spoke about her moment of reckoning that came as a result of this.
Earlier this week, singer and songwriter Halsey appeared on an "Armchair Podcast" episode with Dax Shepard. In it, she spoke about several things, including and especially the death of rapper Mac Miller.
Miller died in September 2018 as a result of an accidental overdose. In the interview, Halsey explained that it was a turning point in her life as it caused her to evaluate some of her life choices.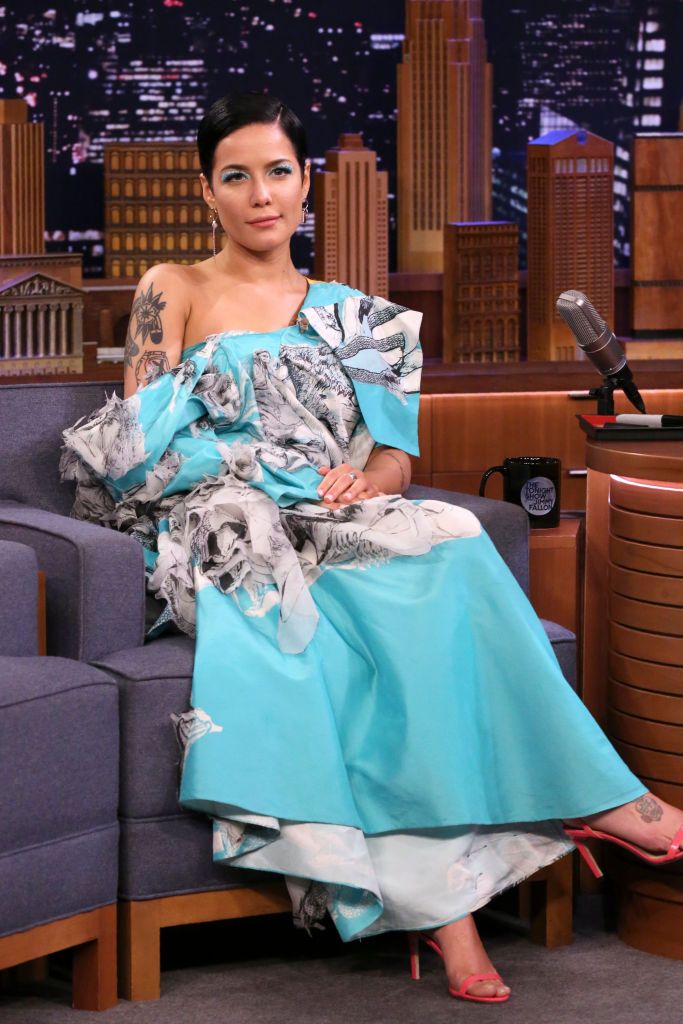 Halsey during an interview on season 7 of "The Tonight Show Starring Jimmy Fallon" on January 22, 2020 | Photo: Getty Images
The singer started by acknowledging that Miller's death was a terrible event on several fronts. However, she explained that it brought some good fortune for her. Most particular was the fact that she finally got to understand a toxic relationship she was in, and she got the strength to leave. Halsey explained:
"It gave me that real [expletive] reality check that I needed and I think it probably did the same for a lot of other people too."
Going deeper, Halsey explained that she was in a relationship with someone who was an avid drug user. The singer did not reveal names. She added that the person had influenced her to do drugs as well. Thanks to Miller's death, she finally recognized that she could no longer live like that.
Along with the drugs, Halsey explained that she also had bipolar disorder.
Halsey went even further in detailing the dire situation she was in. As the singer explained, the unidentified person was also prone to infidelity. Part of this propensity for infidelity was why she always did drugs with him. In her way, drugs were their bond. Halsey said:
"It was like if I don't do it with you, you're going to go do it with someone else and then probably [expletive[ them and I'm going to take you back anyway because this is what we do."
Along with the drugs, Halsey explained that she also had bipolar disorder. The issue made it challenging for her to cope with the relationship's nature. Thanks to the wake-up call that Miller's death brought, Halsey explained that she finally got a grip on her life and did what was best for herself.
The American singer-songwriter has made several changes since leaving the relationship. Most prominent is that she finally began getting treatment for her psychological issues.
The "You Should Be Sad' crooner, Halsey, has also committed not to romanticize social vices like abuse and drug use in her music. What a way to turn a life around.
Please fill in your e-mail so we can share with you our top stories!