Jessica Simpson Says Look-Alike Daughter Birdie Takes after Her as She Shares This Cute Photo
Actress and singer Jessica Simpson, who is married to former NFL player Nick Lachey, took to Instagram to share a photo of her look-a-like daughter who "takes after mom."
On November 17, Jessica Simpson treated her over 5.6 million Instagram followers with an adorable photo of her one-year-old daughter, Birdie, that attracted a lot of attention.
The pic showed the toddler alone wearing a very fashionable, dark green romper, an animal-print scarf, and a pair of light brown boots.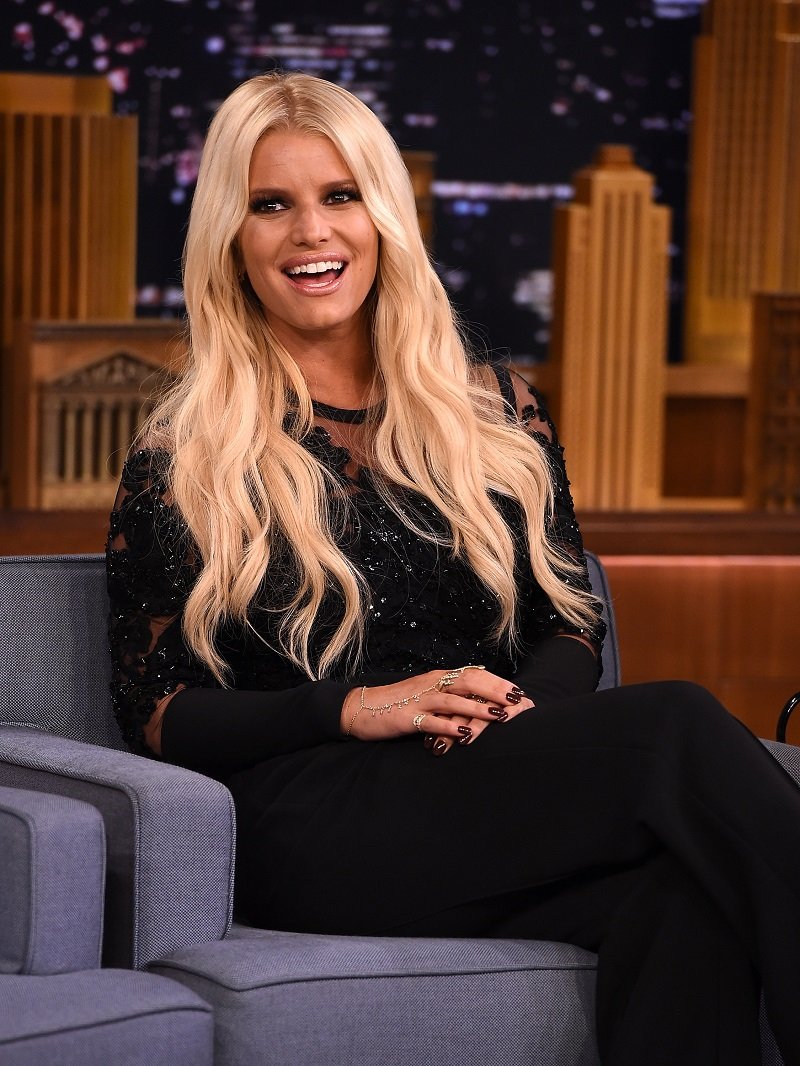 BIRDIE TOOK AFTER SIMPSON
While Birdie's photo and pose was definitely the highlight of the post, Simpson's caption made everything even better as she wrote that her daughter "definitely takes after mom." She added:
"[Birdie's] second word was 'Shoes!' She demands to switch shoes 4x a day, and it doesn't even matter whose- Ace's and dad's size 15's too" [sic].
As reported by the Daily Mail, the piece of clothing that Birdie wore is part of the Jessica Simpson Collection, which is expected to be available a Dillard's sooner rather than later.
[Birdie's costume] made her look like the cutest pig ever.
It is not the first time that Simpson uses her children as models to advertise some of her products. Earlier this year, her eight-year-old daughter Maxwell and seven-year-old son Ace posed with decorative pillows sold at Jessica Simpson Home.
HALLOWEEN COSTUMES
Simpson's children made headlines again on Halloween for their elaborate costumes. In the photo that the singer shared online, the three were posing in front of their home, rocking their spooky outfits (Birdie's was actually cute, though).
For example, Maxwell put on a black "Maleficent" outfit that included horns, wings, and red lipstick, which made her look just like Angelina Jolie's character.
Ace, on the other hand, opted for a mummy outfit. He wore a white ensemble and wrapped himself with a pale beige bandage. He even included some makeup to make the costume more realistic.
Birdie, the youngest member of the family, was dressed with a pink onesie and matching tutu skirt that made her look like the cutest pig ever.
Coming back to Birdie, she was born on March 19, 2019, and weighed 10 pounds, 13 ounces. Shortly after the birth, Simpson soon to social media to point out that she and her husband were happy and proud about their daughter.
The black-and-white image that Simpson posted showed Birdie holding onto her sister Maxwell's hand. Kudos to the photographer for capturing such a beautiful moment on camera!