Jessica Simpson Reveals Her 17-Month-Old Daughter Birdie Said Her First Word
Proud mother Jessica Simpson revealed that her 17-month-old daughter Birdie Mae said her first word. The mother-of-three is in awe of how fast her daughter is growing.
It seems like just yesterday, Jessica Simpson welcomed her daughter Birdie, and the actress cannot believe how fast her baby girl is growing.
Recently, the actress opened up to People Magazine about how baby Birdie relates with her older siblings Maxwell Drew, 8, and Ace Knute, 7.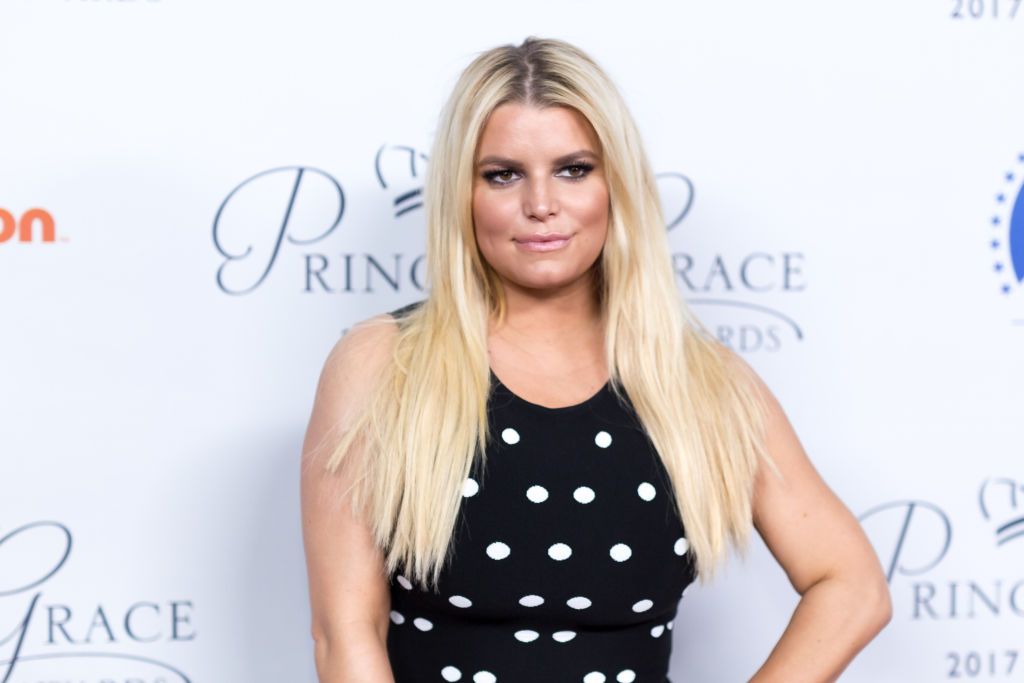 Simpson noted that Birdie and her son Ace are best friends, describing it as the "cutest" thing she has seen. Explaining the tight bond they share, the "Blonde Ambition" star said, her baby's laughter is contagious in the family and her first word was Ace.
[Jessica Simpson] marked a milestone in the life of her two older kids, Maxwell and Ace, as they began third and second grade, respectively.
At just 17 months old, the little tot has developed quite a personality. According to her mom, Birdie is "very observant" as she enjoys staring at people before opening up. She is also energetic, as her mother added:
"She'll just go darting off in one second, and you're like, 'Wait, how'd you get all the way over there?' It's crazy. They're growing up so fast."
The 40-year-old welcomed Birdie with her husband, Eric Johnson in March 2019. Fans may recall that the excited mother took to Instagram to share the great news, revealing that her little one arrived 10lbs., 13oz.
According to sources close to the couple, Johnson and Simpson were surprised about their third pregnancy but were delighted to welcome another daughter. 
The family's unfiltered joy at Birdie's arrival is evident in the several lovely photos Simpson shares of her entire family doting on the little one.
Last month, the renowned fashion designer warmed hearts when she shared a sweet photo of her and Birdie rocking clothes from her fashion line.
The proud mother donned a white top with denim overalls while baby Birdie looked adorable in a patterned red jumpsuit, bearing a striking resemblance to her famous mom.
Little Birdie isn't the only one of Simpson's kids growing up super fast. On September 1, the proud mother marked a milestone in the life of her two older kids, Maxwell and Ace, as they began third and second grade, respectively.
Simpson commemorated the special moment with a sweet photo of the siblings hugging each other while wearing their backpacks.
In the caption, she joked about her kids' injuries, praising them for finishing the summer strong. With how fast Simpson's babies are growing, the actress is well on her way to being an empty nester!