NBA Star Giannis Antetokounmpo Melts Hearts Posing with His Baby & GF Mariah in a Sweet Snap
Giannis Antetokounmpo, one of the famous NBA basketball players today, shared on social media a heart-melting snap of his adorable baby, Liam, and girlfriend, Mariah Riddlesprigger. 
When he is not playing basketball, NBA superstar Giannis Antetokounmpo is a devoted family man, spending most of his time pouring his love for his son, Liam Charles.
The 25-year-old doting father who plays for the Milwaukee Bucks took to Instagram to share a cute snap of his little family, enjoying quality time outside of their home.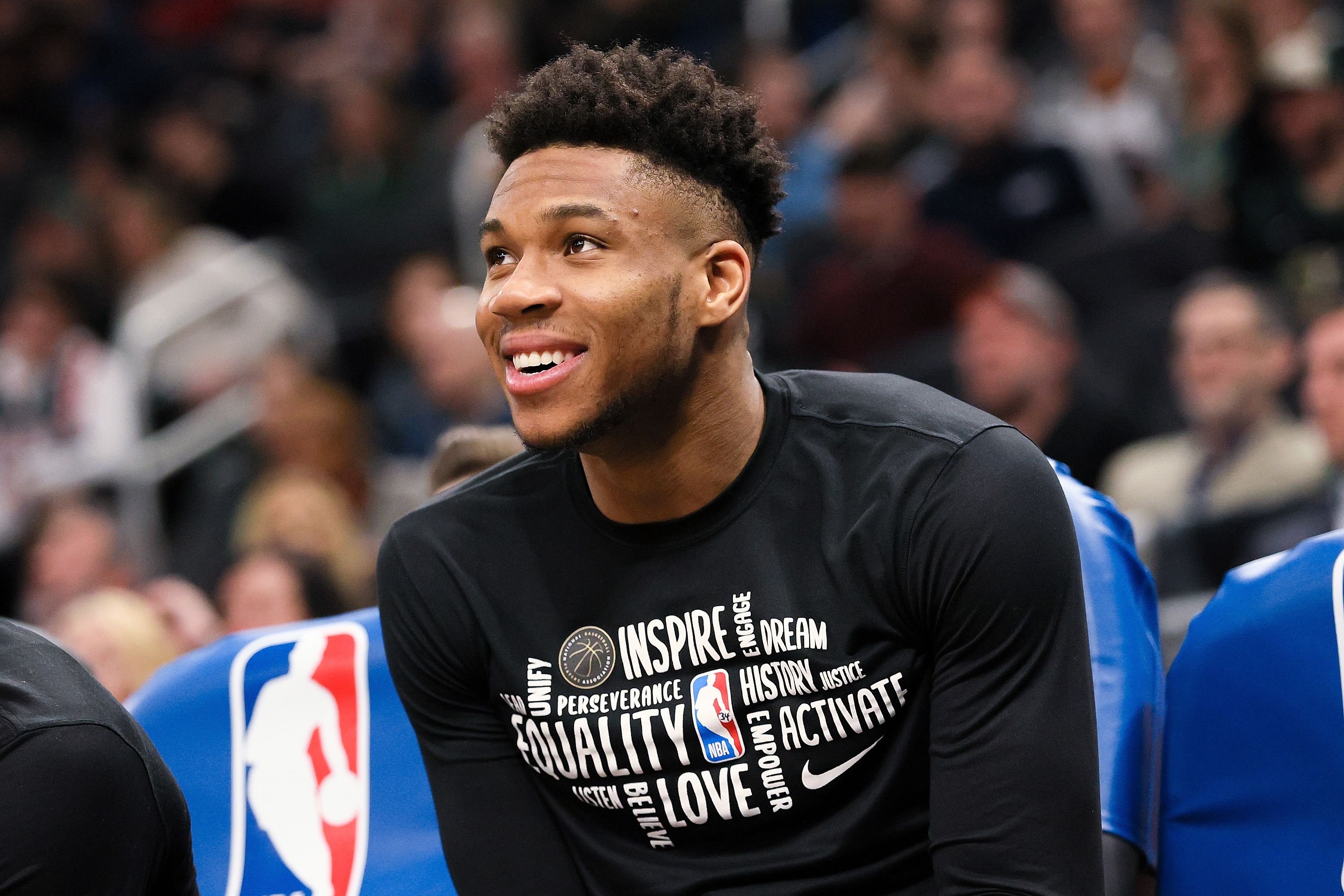 FAMILY FIRST
In the adorable snap, Antetokounmpo shared a warm embrace with his girlfriend Mariah Riddlesprigger, 28. In between the romantic pair was Liam, who looked cozy in his orange jumpsuit and shades.
The couple, dressed in a yellow sweatshirt and denim jacket, looked like they had a good dinner at a fancy restaurant overlooking the city lights. In the caption, Antetokounmpo wrote in Spanish: 
"Todo para la familia?."
The NBA star's caption translates to "everything for the family." From the caption itself, many fans admired him for his unwavering love for Liam and Riddlesprigger.
One fan commented that the trio is a "beautiful family." Some basketball fanatics could not help but notice the athlete's towering height, while others commented with heart emojis.
Though he grew up in Greece, Giannis shared that the Nigerian culture is alive at home.
MEANT TO BE LOVERS
The couple became new parents to nine-month-old Liam, whom they welcomed in February this year. Antetokounmpo skipped a match against the Sacramento Kings to be with his family at the time. 
As he rose to popularity, Riddlesprigger's identity was put into the spotlight as well. He and the former volleyball athlete who loves to travel have been dating for more than two years.
Their interests in basketball are aligned, too, as Riddlesprigger graduated with a sports management degree from Rice University. She once interned for the Philadelphia 76ers basketball team as part of the operations team.  
HIS AFRICAN UPBRINGING
Antetokounmpo's entrance into the NBA scene is still a mystery for most fans. Unknown to many, there's more to the popular "The Greek Freak." He may be Greek to some, but he is Nigerian. 
Antetokounmpo, who has been using his platform to discuss social issues, opened up about his African upbringing. He said his parents are from Lagos, Nigeria, and moved to Greece in search of new opportunities. 
Though he grew up in Greece, Antetokounmpo shared that the Nigerian culture is alive at home. Despite being used to the Greek language, he expressed interest in returning to his roots and learning their language someday. 
Aside from Antetokounmpo, another fresh face in the NBA scene is Ben Simmons, one of the most talented basketball players in the NBA All-Star in 2019 and 2020. 
The Australian-born athlete who plays under the Philadelphia 76ers basketball team has been consistent in proving that he can be the next NBA champion someday.