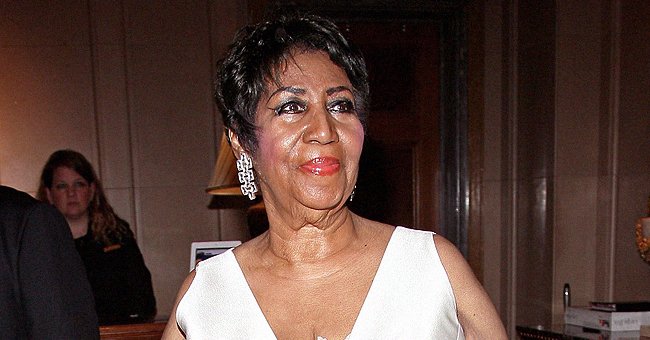 Getty Images
Aretha Franklin's Granddaughter Victorie Slays Posing with Dark Lipstick in a Black Outfit
Victorie, the granddaughter of the legendary soul and R&B singer, Aretha Franklin, stunned her followers on Instagram with a wonderful post of her posing on a rooftop in a casual outfit.
Iconic singer Aretha Franklin's granddaughter Victorie recently showed that she inherited her grandmother's beauty. She posted a series of striking photos on her Instagram and captioned:
"Just checking in on y'all ✨."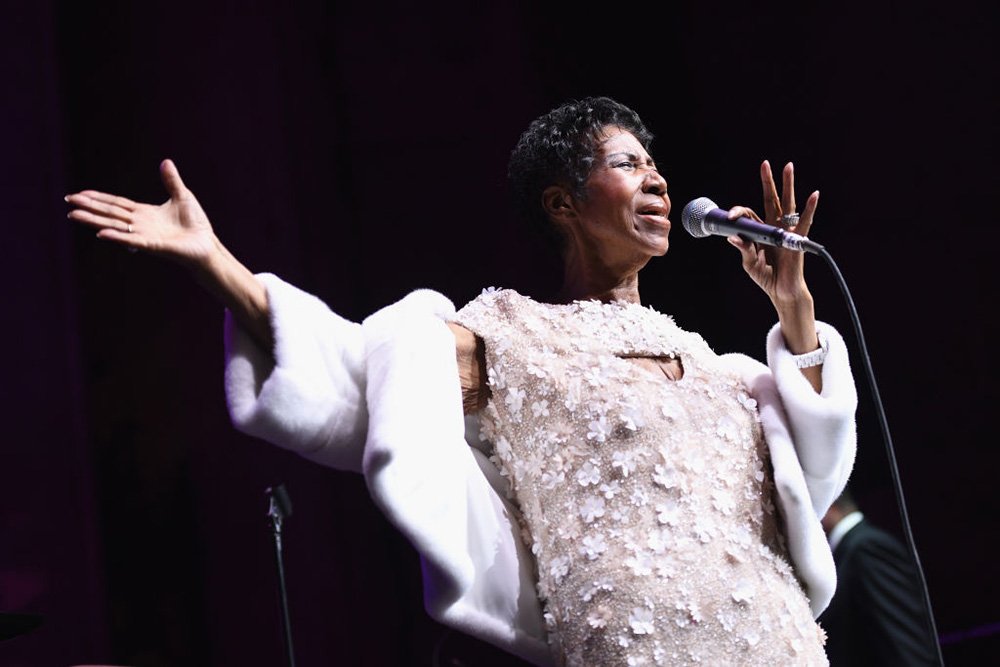 Aretha Franklin performs onstage at the Cathedral of St. John the Divine on November 7, 2017. I Photo: Getty Images
While sporting a bare face save for her dark lipstick, the dark-haired stunner played it casual in her beautiful pictures. Dressed in a fitted black tank top and a pair of dark green denim pants, Victorie showed off her fabulous curves.
To add the much-needed pop of color, she accessorized with a vibrant yellow and black headscarf tied around her long dark locks. She also accessorized with dainty silver jewelry with a heart-shaped necklace and earrings.
While posing on the rooftop, Victorie also got to show off her small but cute finger tattoos. Her followers were blown away by her beauty. They showered the post with likes and comments in which they washed over her simple but chic style.
It was the legacy that she built for herself over the years that mattered the most.
Besides her striking beauty, Victorie shared something deeper with her late grandmother. Both women loved music, and very often, they got to bond over their magical voices.
The late Franklin passed away on August 16, 2018, at the age of 76. Struck with grief and sadness at her grandmother's passing, Victorie shared on Twitter a touching video of Franklin, taken a few months before she passed away:
"I have many memories of me coming into her home and she would be playing the piano and singing."
Victorie wrote that words could not describe the pain she was feeling but reassured that she knew her grandmother was at peace. She promised the late icon that she would make her proud.
The video in honor of her grandma was a recording of the poignant seventy-six-year-old as she played effortlessly and excellently on the piano while accompanying the sound with her award-winning voice.
Franklin, who passed after battling with her ailing health for a long while, left behind a fortune of assets for her family. Still, it was the legacy that she built for herself over the years that mattered the most.
Now, many years after her death, not only has she lived on through her timeless music, but she does so through her beautiful granddaughter, Victorie.
Please fill in your e-mail so we can share with you our top stories!