Woman, 28, Adopts 17-Year-Old Foster Daughter
Believing that every person deserves a chance, a foster mom adopted her 17-year-old foster daughter. The 28-year-old Kentucky resident has previously fostered 16 young children.
In September, Katie Holstein, who has served as a foster mother since 2017, decided to adopt 17-year-old Akyra Holstein. Holstein's decision left the teenager in awe. The latter said:
"It's almost too good to be true."
When she decided to become a foster mom three years ago, Holstein initially wanted to take in younger children. Holstein said that she had always been scared of taking in teenagers, adding she had heard many "horror stories."
But Akyra changed her perspective. She realized that teenagers in the foster system deserve a chance at having a regular family life in spite of their age.
Holstein officially adopted Akyra on September 25. The 17-year-old said she was in disbelief. She said that she had always struggled with trying to meet other foster parents' expectations.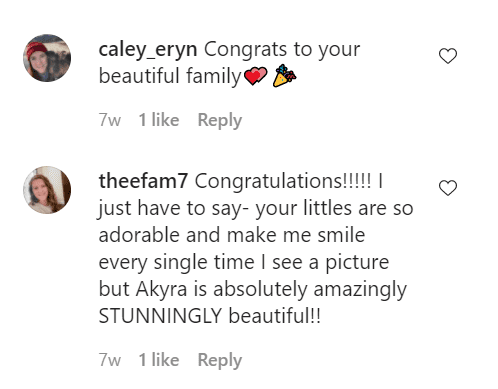 But with Holstein, the teenager said she can just be herself. Holstein, who was living with her parents and sisters prior to becoming a foster mom, said she was ready to become a mom.
She moved out and became a registered foster parent. In August of 2017, three siblings under the age of 2 were placed with her. Since then, she has been a foster mom to 13 more children.
Another heartwarming story is that of a single foster mom from California who adopted 6 sisters.
One of the highlights of her fostering life was when she helped in the reunification of two sisters just before Christmas in 2018. In 2019, she was asked to foster a boy named Thomas.
State officials asked Holstein if she would consider adopting Thomas, whom she affectionately calls "Tiny," because of his mother's long history with the foster care system.
At the time three young boys were already under her care. She said it was a big decision, but she nonetheless went ahead with the adoption process.
After a few months, a social worker phoned her to request that she take in Akyra for the weekend. The teenage quickly made a good impression on her. Holstein said Akyra got along well with the other, much younger kids.
She later made yet another big decision to adopt the teen. Holstein said she became tired of waiting for the right circumstances to start a family of her own. She realized that it was best for her to get started with having a family instead of waiting to become financially stable or have the perfect home.
Another heartwarming story is that of a single foster mom from California who adopted 6 sisters. Similarly, the story of a woman from the U.K. who adopted two children before trying to get pregnant touched many hearts.
Among famous personalities who opted to adopt are Lauren Akins and Hoda Kotb. The "Today" host previously said she has plans of adopting another child after hearing Akins' adoption story.