'American Idol' Alum Jennifer Hudson Shows off Long Nails & Pink Outfit with Plunging Neckline
"American Idol" 2004 finalist Jennifer Hudson has raised her chic style game a notch as she delighted her fans with her fresh look in an all-pink ensemble. 
Though she failed to clinch the "American Idol" champion status, Jennifer Hudson has managed to become one of the most successful and notable R&B singers around. 
While she is a master in the music department, the 39-year-old songstress has also excelled in the field of fashion. She took one of her latest looks to Instagram, and her style did not disappoint fans.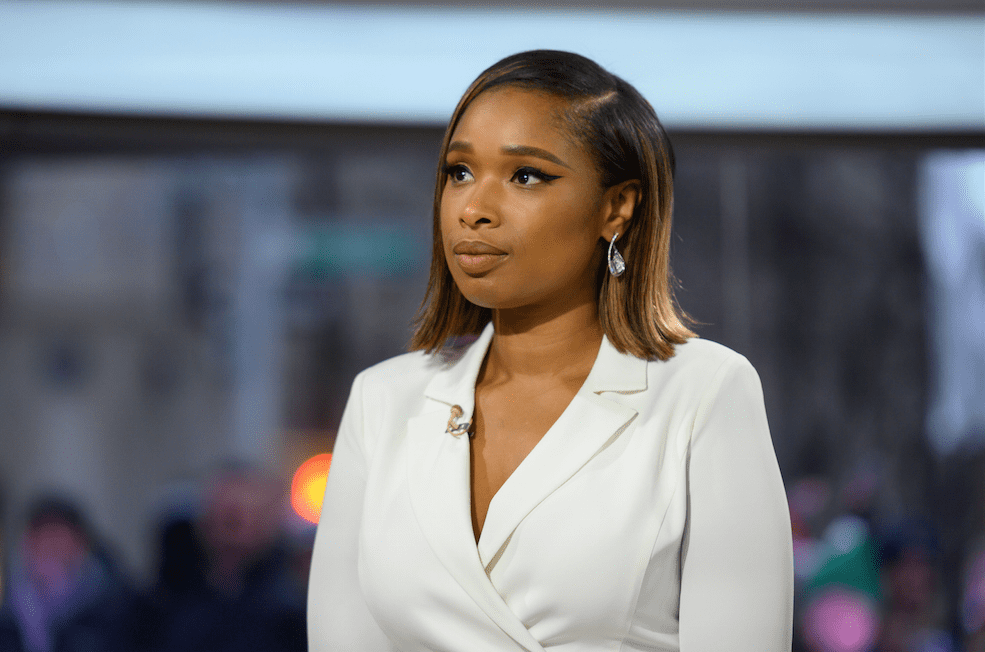 CHIC IN PINK
In the snap, Hudson wore a pink long-sleeved button-down shirt, which exposed the cleavage of her ample bosom. She also showed off her long pink nails, one of which has a silver accessory on top of it. 
The "Dreamgirls" star gave the camera a cute pout while looking sideways, highlighting her perfect eye make-up and glossy pink lips. She pulled her curls up to expose her beautiful neck adorned with a long necklace.
Many fans were in awe of Hudson's gorgeous look in the picture. One Instagram follower noted the singer's cute hair. She used to be known for her pixie cut hairstyle.
AN AGELESS BEAUTY
Another fan commented that the actress, who is also known in the industry as J.Hud, looked stunning in pink. Others left several emojis in the comment box, including hearts and fire.
With Hudson's glowing skin, many fans wondered what her beauty secret is. The actress-singer revealed that she uses her trusted drugstore brand for her skin, which is Olay. She said:
"I have so many different productions to do, so many different makeup artists. So to have Olay retinol, one consistent thing that I can do myself, that creates balance for me."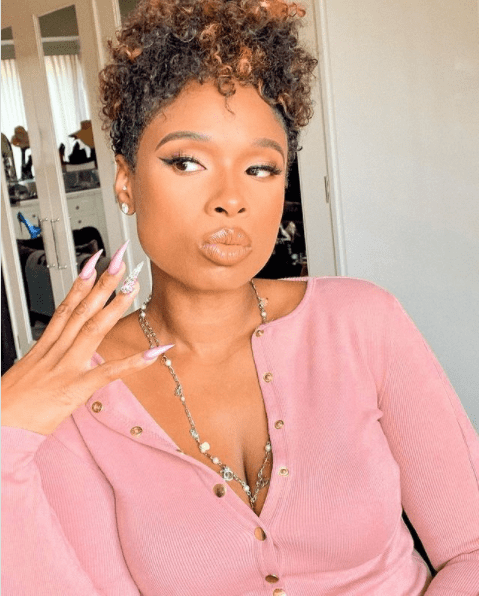 THE NEXT ARETHA FRANKLIN?
The perpetual age-defying beauty will portray Aretha Franklin in the biopic "Respect." Franklin is a legendary singer famous for timeless songs, including "Amazing Grace."
The movie title was named after Franklin's award-winning 1967 hit "Respect." Before the iconic singer died in 2018, Franklin personally picked Hudson to portray her life story. 
Though she lost in her "American Idol" journey, Hudson became one of the 100 most influential women in 2020.
In September, veteran singer Mary J. Blige wrote in Time Magazine that she knew why Franklin picked her for the biopic. Franklin saw herself in Hudson.
Besides her beautiful singing voice, Franklin chose her for her personality and "quiet strength, " a similar character found in the late legendary musician.
Though she lost in her "American Idol" journey, Hudson became one of the 100 most influential women in 2020. Her professionalism in music and movies led her to reach new heights of stardom.
Meanwhile, Hudson's fellow "American Idol"  batchmate, Fantasia Barrino, who eventually won the third season of the singing competition, recently displayed her fashion prowess. 
The 36-year-old singer took to Instagram Story a picture of herself in a cozy ensemble with a twist. Barrino pulled off an outfit that only she could confidently sashay down the street.